Did you know April is National Deaf History Month? You can learn more about Deaf History Month at UNC's website. In the meantime, let's delve into the latest edition of the Stack, shall we?
Interested in fascinating stories, informed takes, useful advice, and more from experts in the world of books and reading? Check out our newest newsletter, The Deep Dive, to get exclusive content delivered to your inbox! Choose your membership level today at bookriot.substack.com
Bookish Goods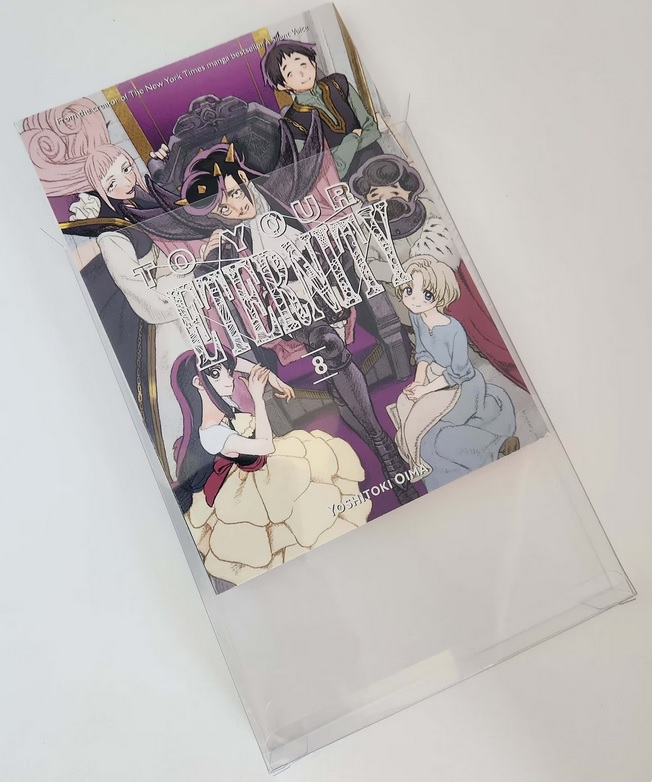 Want to keep your manga neat and dust-free when you're not reading them? These plastic protectors might be just the thing! $18
New Releases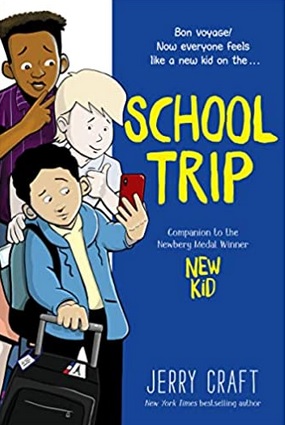 Part of Craft's acclaimed New Kid series, School Trip sees Jordan and his pals headed to Paris! But traveling abroad is no picnic, especially when the faculty guides aren't quite sure of what they're doing. Can Jordan find a way to enjoy and learn from the trip regardless?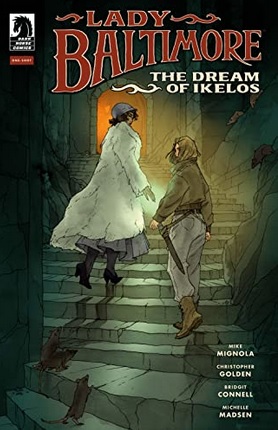 Sofia Baltimore has just one goal in mind: stop the Nazis from using occult artifacts to defeat the Allies, no matter the cost to herself. This one-shot story is part of a longer series featuring Lady Baltimore's supernatural adventures, so if you like this small taste of her exploits, there's plenty more where this came from!
For a more comprehensive list of new releases, check out our New Books newsletter!
Riot Recommendations
Today's Riot Rec theme is: characters who are Deaf or hard of hearing having cool adventures.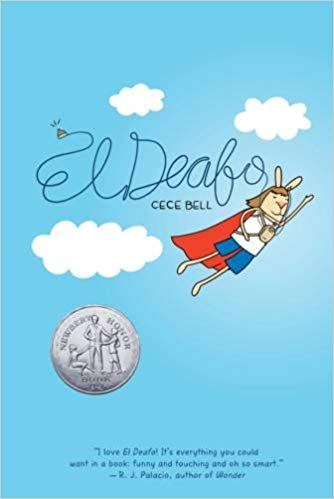 In this award-winning book, Cece is struggling to adapt to her new school, where everyone else can hear — and everyone thinks her hearing aid is strange. Even discovering that her hearing aid grants her a kind of superpower isn't enough to end her loneliness. Can Cece find a way to fit in — and to use her powers for good?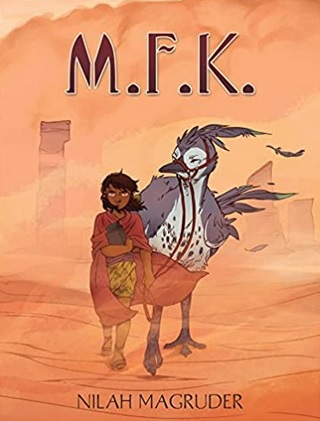 M.F.K. by Nilah Magruder
Abbie is a young Deaf girl, and all she wants to do is scatter her mother's ashes in the mountains. When some local, super-powered bullies destroy her plans, Abbie is forced to go on the run — but she isn't alone, as much as she'd like to be. As Abbie continues her journey, she might finally find some friends and allies, whether she wants them or not.
In closing, I'd just like to add: chag sameach to everyone celebrating Passover tomorrow evening!
~Eileen