Bonjour, Book Babes!
How are we doing today? I had a fun weekend attending wedding events and I am, yes, still in New Orleans, enjoying the warm weather. I'll probably pop on over to my favorite Nola bookstore today: Octavia Books. And then I'm going back home tomorrow! Can't wait to see my cats. In the meantime, here's some stuff about some books that I thought might interest you.
Book Deals and Reveals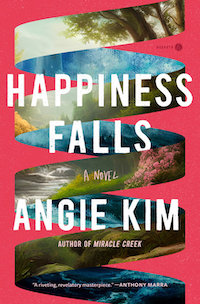 Angie Kim, author of Miracle Creek, has a new novel coming out this year, and here's the cover reveal! Kim's new book Happiness Falls is out from Hogarth Press this September.
The U.S. Postal Service has announced that a stamp honoring the Strega Nona author Tomie dePaola will be released on May 5.
Questlove's new book imprint will be launching with a memoir from funk legend Sly Stone. The memoir, named Thank You (Falettinme Be Mice Elf Agin) after the Sly and the Family Stone song, will be out on October 17.
Entertainment Weekly has an exclusive first look at The Night Eaters: She Eats the Night by Marjorie Liu and artist Sana Takeda. This one is out on October 3.
Fifth Season is developing a series based on Jean Kwok's 2014 novel Mambo in Chinatown and her upcoming book The Leftover Woman, which comes out in October.
Amazon has handed out a series order for a new drama series based on the YA novel We Were Liars by E. Lockhart.
Netflix has just released the first trailer for the Bridgerton prequel series Queen Charlotte: A Bridgerton Story.
Kodansha, the publisher of widely popular manga like Attack on Titan and others, is launching a manga app this year.
From sweet romances to dark family stories and even historical fiction, here are 11 books Colleen Hoover recommends that fans will love.
Looking for fascinating stories, informed takes, useful advice, and more from experts in the world of books and reading? Subscribe to Book Riot's newest newsletter, The Deep Dive, to get exclusive content delivered to your inbox. Subscribe and choose your membership level today at bookriot.substack.com
Book Riot Recommends
Hi, welcome to everyone's favorite segment of Book Radar called Book Riot Recommends. This is where I'll talk to you about all the books I'm reading, the books I'm loving, and the books I can't wait to read and love in the near future. I think you're going to love them too!
Prepare Your Shelves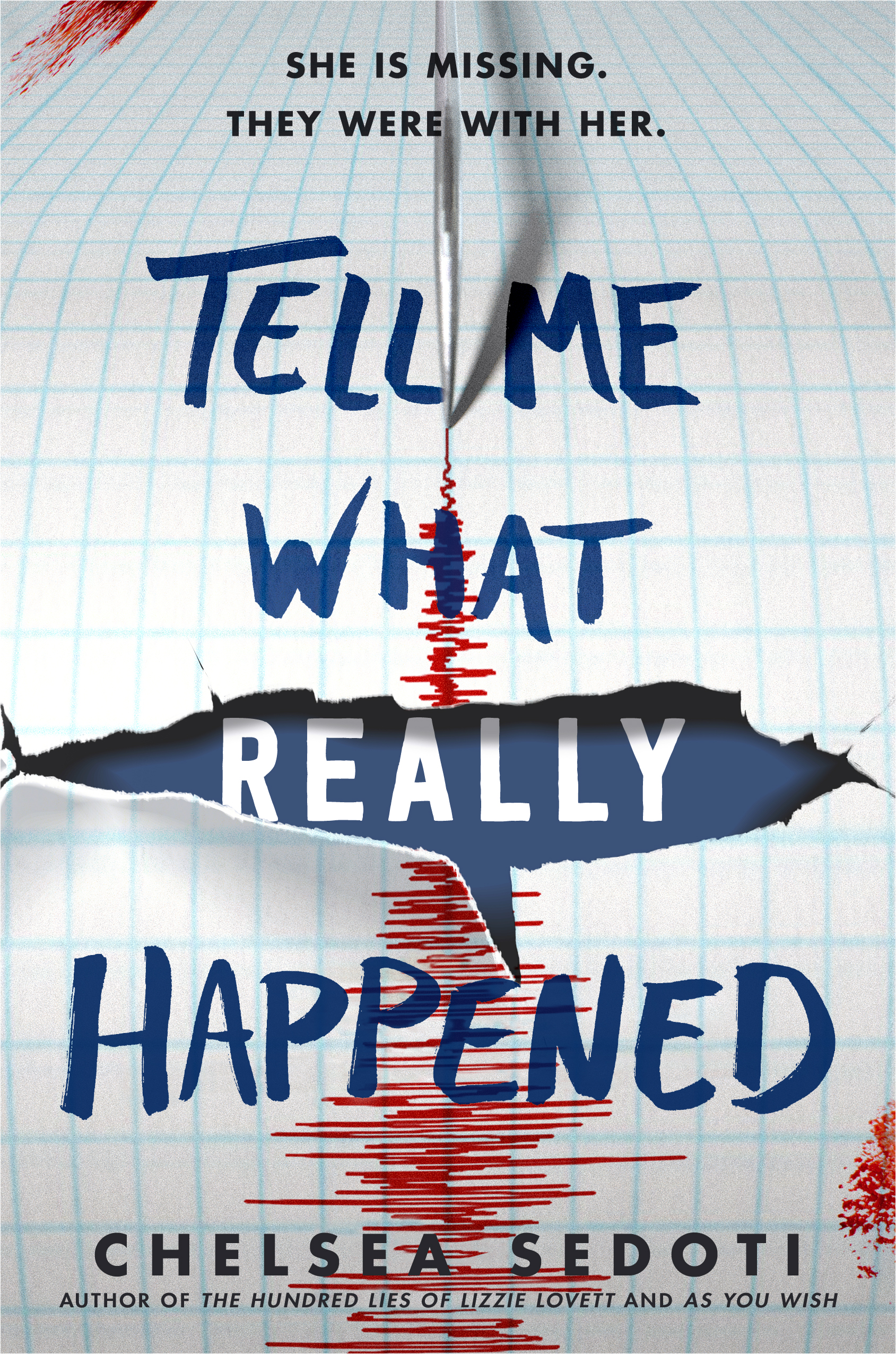 Let's talk about what makes this YA mystery/thriller so exciting. It's the way this story explores truth and perspective. And it's the way the story is told at a pulse-racing pace, through the first person accounts of four teens all being interviewed by the police.
It all started with a weekend camping trip. Down by Salvation Creek, five teens take a few days to get away from their parents, make s'mores, share secrets…but something goes wrong. Around midnight, one of them vanishes. Now all four of the remaining friends are suspects. And each of them has a different story about what really happened out there in the woods.
Who is lying? Who is hiding secrets? And what really happened to their friend? The clock is ticking, and through these first-person interviews as told to the police, the mystery will begin to unravel. The answers to what really happened that night will surprise you.
What I'm Reading This Week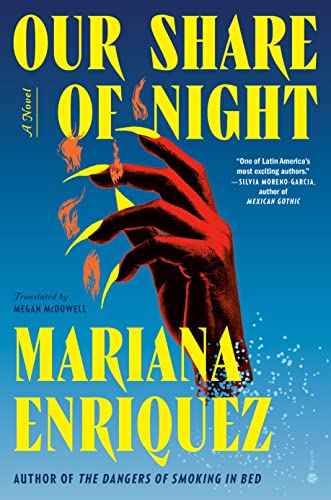 Our Share of Night by Marian Enriquez
House of Hunger by Alexis Henderson
The Writing Retreat by Julia Bartz
Burn Down, Rise Up by Vincent Tirado
Wrong Place Wrong Time by Gillian McAllister
Motherthing by Ainslie Hogarth
Do you need help finding your next great read? Subscribe to Tailored Book Recommendations for really great reads year-round.
Monday Memes
This meme makes me think about every time I've recommended Earthlings by Sayaka Murata to someone. Oddly enough, it's mostly worked out. So if you haven't yet, give it a read.
And Here's A Cat Picture!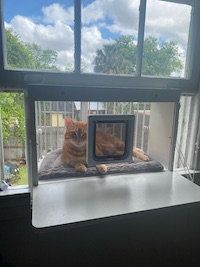 Hanging with my favorite New Orleans cats this week, and here's Crash. I love that Crash has chosen to sit in his little window seat, but rather than looking outside at the world out there, he's choosing to look back in at us. We love you, Crash!
And that's all for Monday's Book Radar. I hope you have a lovely week. See you again soon!