Hey‌ ‌there‌ horror fans, ‌I'm‌ ‌Jessica‌ ‌Avery‌ ‌and‌ ‌I'll‌ ‌be‌ ‌delivering‌ ‌your‌ ‌weekly‌ ‌brief‌ ‌of‌ ‌all‌ ‌that's‌ ‌ghastly‌ ‌and‌ ‌grim‌ ‌in‌ ‌the‌ ‌world‌ ‌of‌ ‌Horror.‌ ‌Whether‌ ‌you're‌ ‌looking‌ ‌for‌ ‌a‌ ‌backlist‌ ‌book‌ ‌that‌ ‌will‌ ‌give‌‌ you‌ ‌the‌ ‌willies,‌ ‌a‌ ‌terrifying‌ ‌new‌ ‌release,‌ ‌or‌ ‌the‌ ‌latest‌ ‌in‌ ‌horror‌ ‌community‌ ‌news,‌ ‌you'll‌ ‌find‌ ‌it‌ ‌here‌ in‌ ‌The‌ ‌Fright‌ ‌Stuff.
Hello from the sick room, horror friends. I'm a bit under the weather as I pen this week's Fright Stuff, so in the interest of keeping things thematic, our topic today is medical horror! It's a classic category of horror fiction, going all the way back to Mary Shelley's Frankenstein and Robert Louis Stevenson's Strange Case of Dr. Jekyll and Mr. Hyde. Medical horror, like a lot of categories in the genre, is mutable, and blends easily with everything from body horror to sci-fi horror. Personally, medical horror gives me the willies! That's probably why I like it so much.
So while I down hot tea and cold meds like they're going out of stock, let's have some fun.
Before we jump into this week's picks: Book Riot has a new subscription service for you to check out! If you are looking for fascinating stories, informed takes, useful advice, and more from experts in the world of books and reading, Book Riot's newest newsletter, The Deep Dive, is a way to get exclusive content delivered to your inbox. Subscribe and choose your membership level today at bookriot.substack.com.
Bookish Goods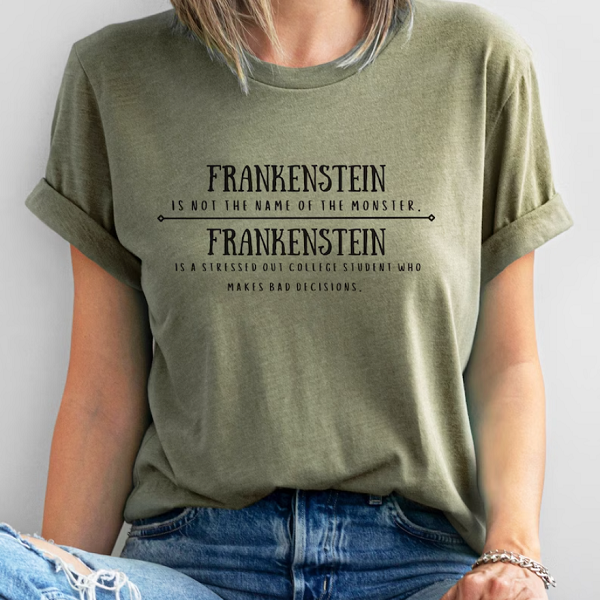 I'm sorry, but this t-shirt made me laugh so hard that I had to pick it for this week's Bookish Good. So to all my Victor Frankenstein apologists out there, this one's for you. I've always been of two minds when it comes to Frankenstein Jr. On the one hand: What the actual hell, Victor?! That is not how we treat people, or dead bodies, or people that we made out of dead bodies. On the other hand, well, this is why you don't leave undergrads unsupervised in the lab.
$27+
New Releases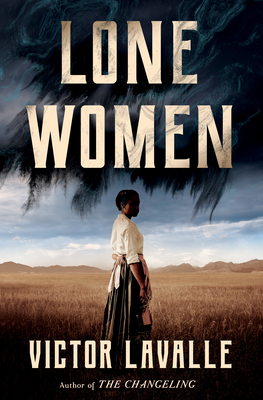 Lone Women by Victor LaValle
After months of waiting (im)patiently, Lone Women is out this week! If you've been missing some historical/western horror in your life, make sure you pick up a copy when it hits shelves tomorrow. Set in the American West of the early 20th century, LaValle's newest novel is about a women fleeing her past by taking up the government's offer of free land in Montana to any homesteader who can settle and keep it. And Adelaide isn't the only one. There are a number of these "lone women" taking their chances on the Montana frontier. But not all of them have Adelaide's secrets, like the massive steamer trunk that travels with her but which always remains locked. It was Adelaide's secret that destroyed her family and drove her out of her hometown, but out there in the wilds of Montana, it may be her secret that will help her survive.
T. Kingfisher is back with another house full of horrors in her newest novel A House With Good Bones. When Sam Montgomery arrives at her mother's house in North Carolina, she's expecting a quiet, extended stay, bonding with her mother over their shared love of murder mystery shows. But what she finds is a house that's vastly different than the last time she visited, stripped of all the warmth and comfort she remembered. And her mother, paranoid, jumping at shadows. The strangeness only multiplies when she stumbles across, of all things, a jar of teeth buried in the garden out back. It's clear that something has happened in the house, to her mother, and if Sam wants to find the truth, she'll have to risk unearthing even darker secrets than a jar full of someone's teeth.
For a more comprehensive list, check out our New Books newsletter!
Riot Recommendations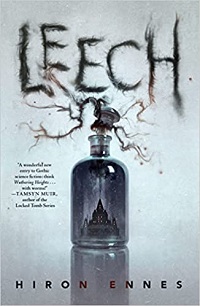 Leech by Hiron Ennes
Yes, I'm talking about Leech again. No, I'm not apologizing because I love this book so much and I want everyone to read it. Leech is a queer medical Gothic horror novel set in a fictional Northern town locked in the depths of a terrible winter that keeps the residents trapped in their homes out of fear of the deadly cold. In the estate that overlooks the town, the house doctor has died violently by his own hand, and it's up to the newly arrived Doctor, a member of the Institute just like the deceased, to discover the cause. In fact, all of the bodies of the Interprovincial Medical Institute are doctors, because for centuries the Institute has been systematically replacing all the unreliable human doctors with its superior bodies, whose mind(s) can overcome any challenge or puzzle the Institute might encounter. Until they can't. Because the parasitic creature that our Doctor discovers lurking in the cold might finally be a problem beyond the Institute's ability to solve.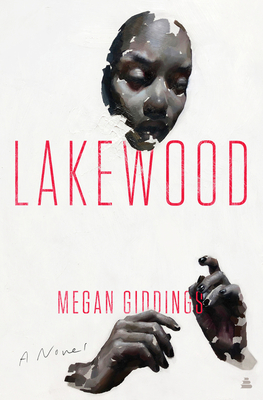 Lakewood by Megan Giddings
Inspired by the story of Henrietta Lacks and a long and terrible history of medical experimentation on Black bodies, Lakewood begins with death and debt. Lena drops out of college after her grandmother dies in a bid to help support her family as they navigate the debts revealed by her grandmother's passing. When a high paying job opens up in the little, isolated town of Lakewood, Michigan, promising not only a place to live but also full coverage of medical expenses, the offer is too good to refuse. The only catch? Lena can never tell anyone, friend or family, about the strange experiments she's being paid to undergo. She's been told that the work being done at Lakewood could have massive, positive impacts on the world. But the longer the testing goes on, and the risks of participation increase, Lena will have to make a choice between her family's financial security and her own life.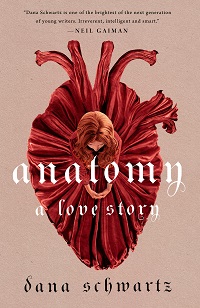 Dana Schwartz's Anatomy is a YA historical medical horror novel with a Frankenstein twist. A bit of gothic romance, a whole heap of body horror, and piles of dead bodies. What's not to love? Hazel Sinnett's only desire in life is to be a surgeon, healing bodies and maybe even finding a cure for the terrible Roman Plague that claimed her older brother's life. She will do whatever it takes to overcome the barriers in her way, even dressing as a boy in order to attend classes on anatomy. When her ruse is discovered, however, Hazel finds herself thrown out of the classroom, leaving her no choice but to continue her studies of the human body in private. By any means necessary.
As always, you can catch me on twitter at @JtheBookworm, where I try to keep up on all that's new and frightening.