Hello and welcome (back) to the Kissing Books newsletter. I'm PN Hinton, here to give you the rundown on the world of romance, including new releases, recommendations, and other entertaining ways to pass your time.
Today I'm headed back to work after a week off. While I'm not overjoyed by it since we all do enjoy the time off, I thoroughly enjoyed all the way I spent my time off. In addition to hanging out with friends we haven't seen in a bit, I also finally made it to the Libros Bookmobile in Taylor. Y'all, this was an adorable bookshop and I loved it and it will be added into my rotation of indie bookstore buys because I am all about boosting those. In case you're wondering, I picked up Witchlings for myself and Nosotros Means Us for my bestie who is due next month.
Are you on the hunt for fascinating insider stories from long standing experts in the book and publishing world? Then you should check out The Deep Dive, Book Riot's latest newsletter. For just $5 a month, you'll be receive exclusive content via email twice a month. You can also try The Splash Pad for free, which will round up the same news once a month. Read more about this and your membership level today at bookriot.substack.com.
Bookish Goods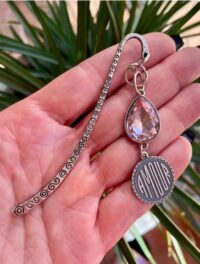 I've mentioned in a previous sends that I very much have magpie tendencies and the way this bookmark caught my attention only further proves that statement. And honestly, it is very gorgeous and I love the intricate designs on it. This would make a beautiful addition to any book bookmark library because there's a high probability that we all have a bookmark collection in addition to all our books. $20.
New Releases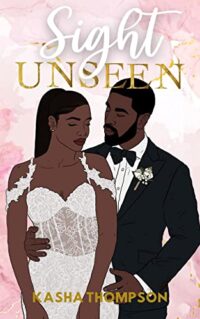 Evelyn has always been the type of person who doesn't look before she leaps, whereas Quincy is what a lot of people might call overly cautious. So naturally, the panel behind the reality show they're picked for pairs them up to walk down the aisle together. After the "I do's" comes the rest of their journey, which includes meeting the families and getting used to life with cameras following their every move. While the two are drawn to one another, they can't help but worry that they will be unable to fall in love or find something real with the whole world watching.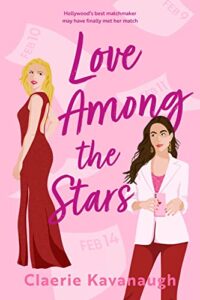 Eve is the matchmaker of Hollywood who is known for helping everyone, except herself, find their special person. So when Jemma comes to her for help, she figures it will be another win. That is, until the date turns out to be a disaster. Determined to not mar her perfect record, Eve begins the search for Jemma's perfect partner, only to find herself falling more and more in love with her.
For a more comprehensive list of new releases, check out our New Books newsletter.
Riot Recommendations
One of my most anticpiated books this year was Talia Hibbert's YA debut, Highly Suspicious and Unfairly Cute, which is a friends-to-enemies-to-lovers romance. While that trope is more than a mouthful to say, it is a fairly popular one nowadays.
As a fan of both enemies-to-lovers and friends-to-lovers, I see the appeal in the marriage of both. After all, there is a reason that the thin line between love and hate exists. With that said, the recommendations for today feature both tropes.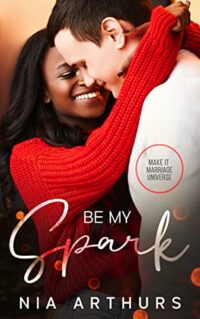 Nellie and Jonas were childhood friends until they weren't. Years later, they are paired up to work on a project to avoid a failing grade, they're forced to face the hurts of the past as well as try to reconcile with the new feelings that are now developing between them. Please note this is listed as Book 5 in a series and is a college/NA romance.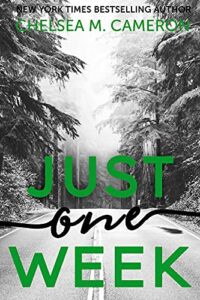 Emerald is not happy when her brother asks her to pick up Natalie, his girlfriend's sister, who also happens to be her ex-best friend. In fact, the only reason she agrees to do it is because he offered to pay her. She's determined to get through one week with Natalie and then she never has to think of her again. Which is all well and good until she sees Natalie and realizes how much she misses having her in her life. And then they share a kiss, which only further complicates her feelings.
I couldn't resist sharing this picture my friend took of the Libros Bookmobile. Isn't it adorable? And, on that note, that's all I have for y'all today. I'll be back in your inboxes on Thursday with a fresh edition. As always, you can always find me over on Twitter under @PScribe801. Until then, happy reading and stay hydrated.