Hey YA Readers!
No fancy introduction this week. Let's get right into the good stuff: new YA books hitting shelves this week and a look at some 2023 YA books that explore disability.
In case you missed it: Book Riot has a new subscription service for you to check out. If you are looking for fascinating stories, informed takes, useful advice, and more from experts in the world of books and reading, Book Riot's newest newsletter, The Deep Dive, is a way to get exclusive content delivered to your inbox. Subscribe and choose your membership level today at bookriot.substack.com.
Bookish Goods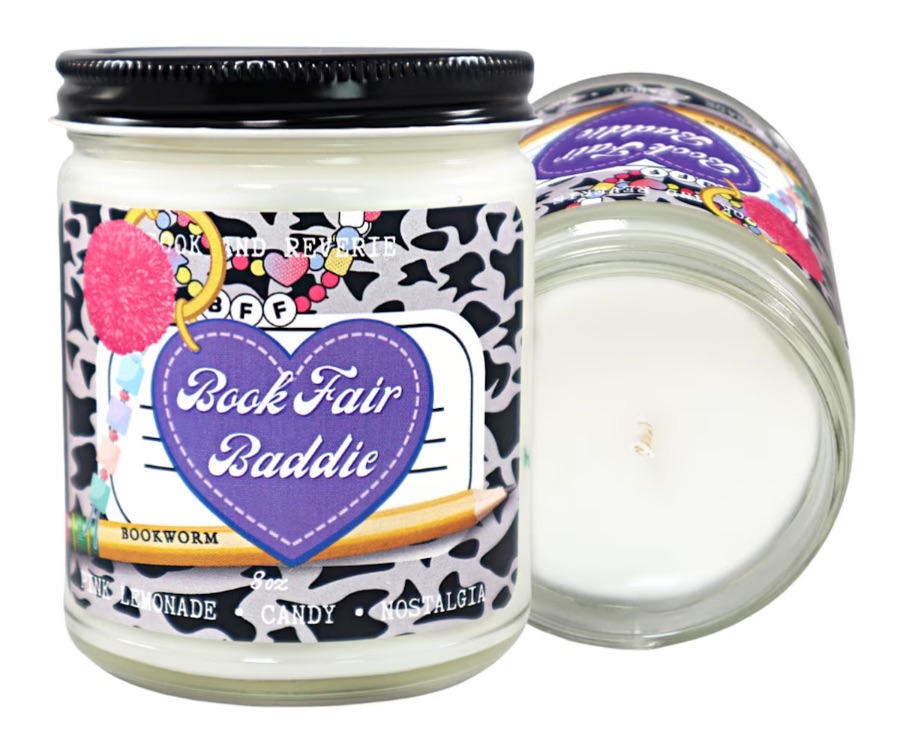 Does this candle give you waves of nostalgia like it does me? I get my daughter's Scholastic Book Fair fliers from school and this candle makes me think of my own times at the Scholastic. This candle smells like strawberry lemonade. Yum!
$22
New Releases
It's a fun week of new releases, so picking two to highlight was not an easy task.
You can grab the entire roundup of new books hitting shelves this week over here. The next edition of the YA book release guide for spring 2023 will be hitting the site very soon.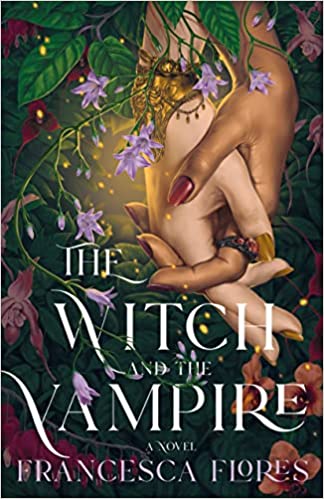 It's the queer Repunzel retelling you didn't know you needed, featuring a vampire and a witch.
Kaye and Ava were always best friends. But after vampires broke down the barriers protecting their community two years ago, Kaye lost her mother and Ava was turned into a vampire. The thing is, despite being stuck in her house, Ava still does have some of her witch powers and her mother needs to take them. Because her mother is also a vampire and taking her daughter's remaining powers will keep this a secret. Ava does not want to give her powers up and she certainly does not want her mother to destroy their town, so she needs to escape.
Meanwhile, Kaye has been training to be a Flame witch and she's just about ready to put her skills protecting her town to the test. She'll be able to vanquish vampires, including her former best friend, to ensure peace. So when Ava escapes her confinement and Kaye finds her, they make an agreement: they'll travel together through the forest for safety. Ava doesn't know Kaye's secret plan is to turn her in, though. And Kaye doesn't know Ava hopes to reignite their friendship and the feelings that may have been more than friendship between them.
As they travel deeper into the dangerous forest, both of their motivations and desires are put to question…and to the test. Do they destroy each other because they have to? Do they put their differences aside for safety and protection…or more?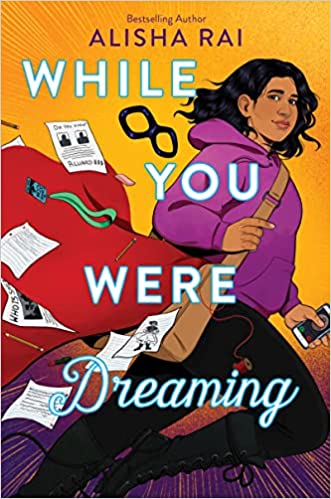 You might recognize the author from her work in the capital-R romance genre, and now she's taking her skills to YA (with, of course, plenty of romance, too!).
Sonia Patil hopes she'll be able to catch the attention of her crush at the local comic-con. But in a weird twist of fate, Sonia ends up saving her crush after he faints into a canal. No one knows it was her though, since she was dressed up, and now, everyone wants to know who the masked heroine was.
Problem? Sonia's sister is undocumented and her mother was deported; they've been trying to stay under the radar. So as people work to uncover the do-gooder, Sonia worries that all of the positive attention might lend to some very negative consequences for her, for her family, and for her future with her crush.
For a more comprehensive list, check out our New Books newsletter.
Riot Recommendations
This week's feminist theme is disability, and I thought it'd be worthwhile to do a preview of a handful of upcoming YA books where the main character is disabled and/or disability is a key theme throughout. I've stuck to fiction here, and while I cannot ensure every one of these is written by an author with the lived experience told in the story — no one is ever obligated to divulge this — I've done my best to note when they do.
As always, thanks for hanging out. We'll see you later this week with your YA book news and paperback releases.
Until then, happy reading!
— Kelly Jensen, currently obsessing over how good the Paris Hilton memoir, Paris, is, and she has zero shame for her love of maligned celebs like her.