Hello and Happy Monday!
Tomorrow is the day I'm leaving town, and I'm bringing quite a few books with me. The flight is long, friends. Lots of reading time. Now the question is, when you're on a plane, do you go audiobook, physical book, or eBook? For me, I think it might end up being audio. We'll see. For now, let's talk books.
Book Deals and Reveals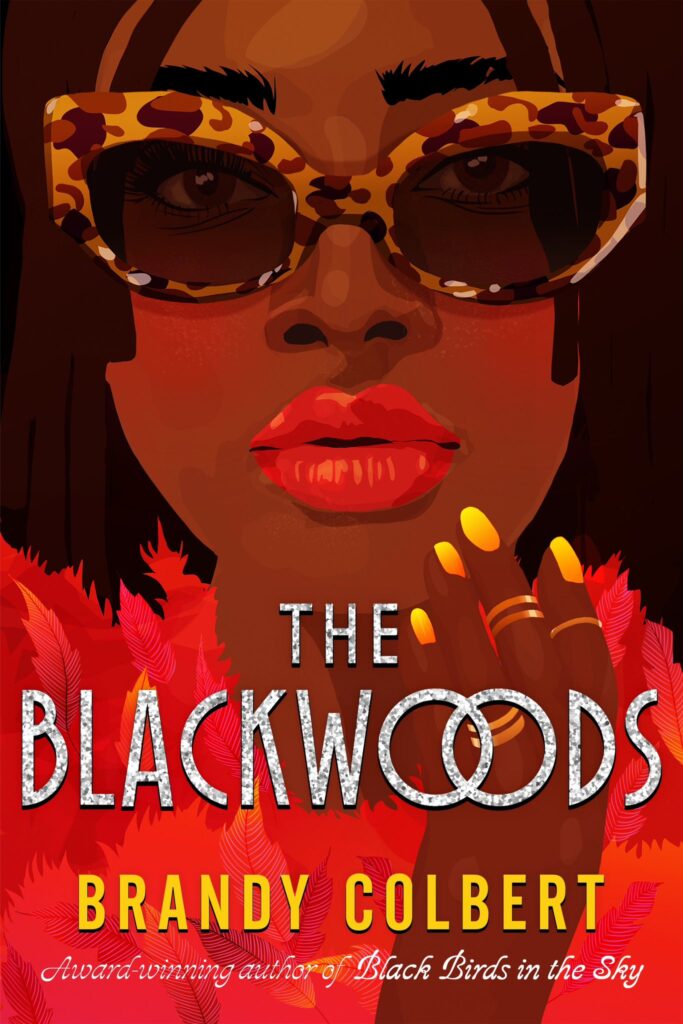 Brandy Colbert has shared the cover of her upcoming YA novel, The Blackwoods. The novel will be out from Balzer and Bray on October 3.
Macmillan has just announced that bestselling author Leigh Bardugo has signed an eight-figure, multi-million-dollar deal "for a slate of new projects to be published across multiple divisions of the company, in a variety of formats, age categories, and genres."
The Broadway production of Room, which was in rehearsals, has been postponed indefinitely. The production announced earlier today that it would not be moving forward due to a "shortfall in capitalization" and the withdrawal of a lead producer.
The Audio Publishers Association (APA) announced that writer, comedian, television host, and actress Michelle Buteau will host the 28th Annual Audie Awards.
Angie Thomas, Jesmyn Ward, Kiese Laymon, and Rick Bragg are among the best-selling authors who will be speaking at the first-ever Mississippi Banned Book Festival. The Mississippi Banned Books Festival kicks off at 9 a.m. on March 25 at Millsaps College in Jackson.
On October 17th, Phoebe Robinson's imprint Tiny Reparations will be publishing comedian and Late Show with James Corden bandleader Reggie Watts' debut memoir, Great Falls, MT. And Entertainment Weekly is sharing an excerpt of the book along with a cover reveal.
The New York Public Library has announced the five finalists for its 36th annual Helen Bernstein Book Award for Excellence in Journalism.
From sweet romances to dark family stories and even historical fiction, here are 11 books Colleen Hoover recommends that fans will love.
Book Riot Recommends
Hi, welcome to everyone's favorite segment of Book Radar called Book Riot Recommends. This is where I'll talk to you about all the books I'm reading, the books I'm loving, and the books I can't wait to read and love in the near future. I think you're going to love them too!
Prepare Your Shelves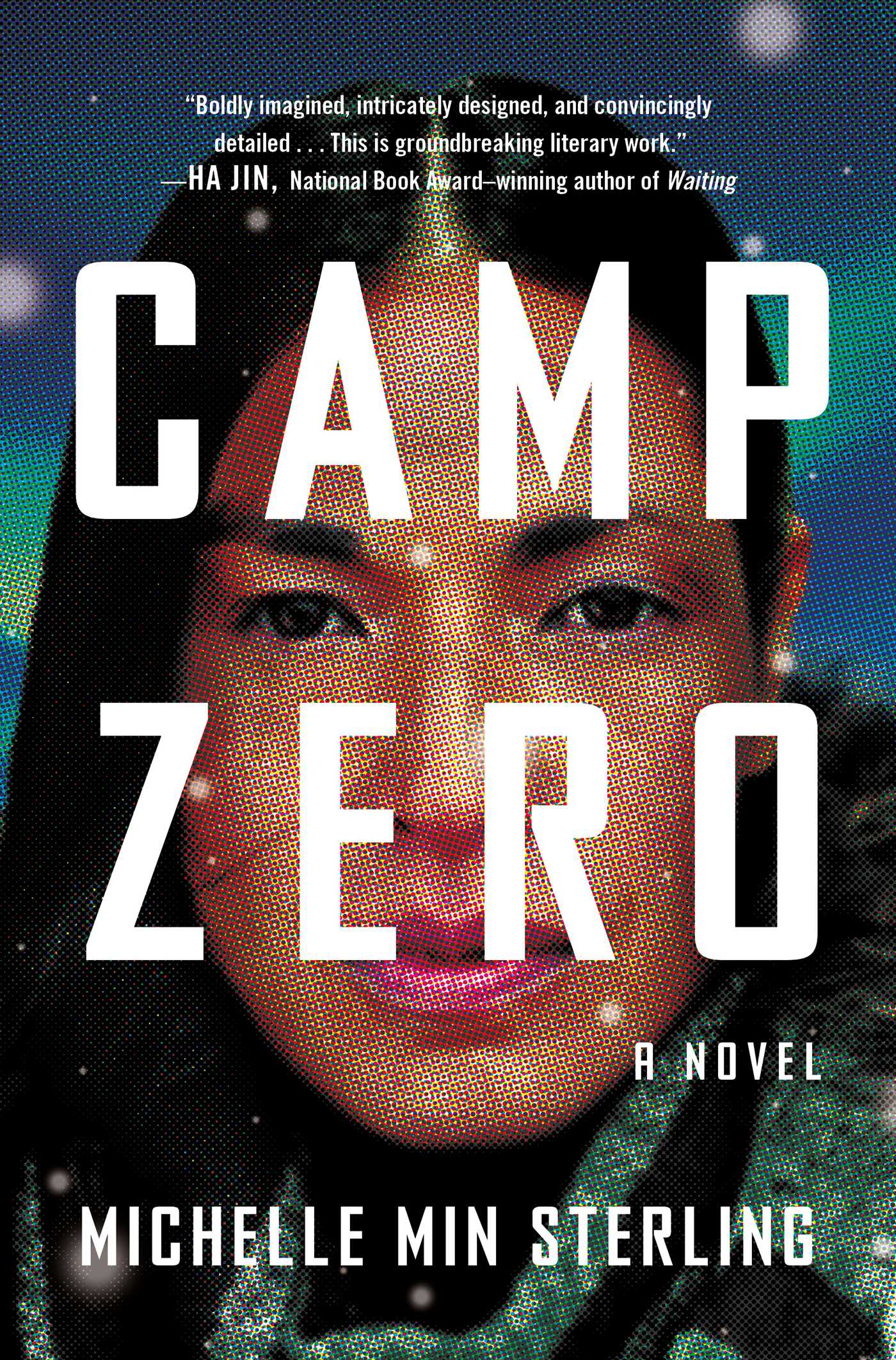 Camp Zero by Michelle Min Sterling (Atria Books, March 30)
I feel like dystopian novels have been especially difficult over the past, I don't know, seven years, because it has felt increasingly as if we are living in our own dystopian hell right now. And yet somehow I still love reading them, maybe because it helps my anxious brain to confront the most difficult parts of being alive at this point in history. However you feel about dystopian fiction, or however bleak your outlook is on our current state of affairs, I urge you to give Michelle Min Sterling's climate change-based dystopian novel a read. And it will be out at the end of the month, so prepare your shelves.
Set in the near future, Camp Zero is the story of an American building project that lies in the far north of Canada. And, yes, it is called Camp Zero. In a desperate effort to help her climate-displaced Korean immigrant mother, Rose travels to Camp Zero to spy on its architect, in the hopes of uncovering the project's many secrets. In exchange, Rose has been offered free housing. Arriving at the same time as Rose is Grant, who has an agenda of his own. Grant is a college professor with a dark family past that he's desperate to get as far away from as possible.
As Grant and Rose begin to discover just how disturbing the mysteries of Camp Zero are, rumors begin to fly about a nearby Cold War-era climate research station and a group of women soldiers living and working there. Who are they, who is leading them, and what are they doing there?
What I'm Reading This Week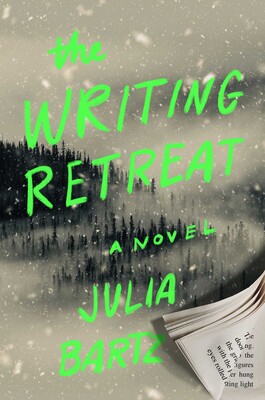 The Writing Retreat by Julia Bartz
Burn Down, Rise Up by Vincent Tirado
Wrong Place Wrong Time by Gillian McAllister
Motherthing by Ainslie Hogarth
Daisy Jones and the Six by Taylor Jenkins Reid
Orange by Ichigo Takano
Do you need help finding your next great read? Subscribe to Tailored Book Recommendations for really great reads year-round.
Monday Memes
Another week and I'm still obsessed with these Nicholas Cage/Pedro Pascal memes. I can't get enough of them!
And Here's A Cat Picture!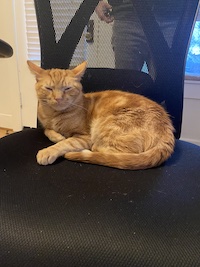 I'm really going to miss this cutie while I'm out of town, but don't worry. I'm staying with other cats, so you'll get pictures of them. Don't tell Murray though. He thinks he's the only cat in the world (even though there are two other cats in this house).
And…that's today's Book Radar! I hope you had fun. I'll see you next time.