We're giving away three copies of The Moth Keeper by K. O'Neill to three lucky Riot readers!
Enter here for a chance to win, or click the image below!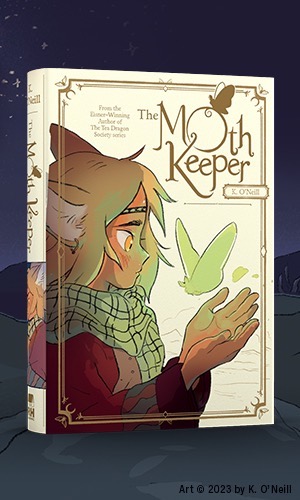 From the beloved author of The Tea Dragon Society comes a beautifully illustrated, highly anticipated story about magic, friendship, and hope.
Anya is finally a Moth Keeper, the protector of the lunar moths that allow the Night-Lily flower to bloom once a year. Her village needs the flower to continue thriving and Anya is excited to prove her worth, but what happens when being a Moth Keeper isn't exactly what Anya thought it would be? When Anya glimpses the one thing that could destroy what she's meant to protect, her village and the lunar moths are left to deal with the consequences.