Dear Book Friends,
Welcome back for another Thursday edition of Book Radar. AWP is in Seattle this weekend, so I'm hoping maybe I get to do some fun book-related things around the city. Will report back if I experience anything exciting. In the meantime, it's time to talk books!
Book Deals and Reveals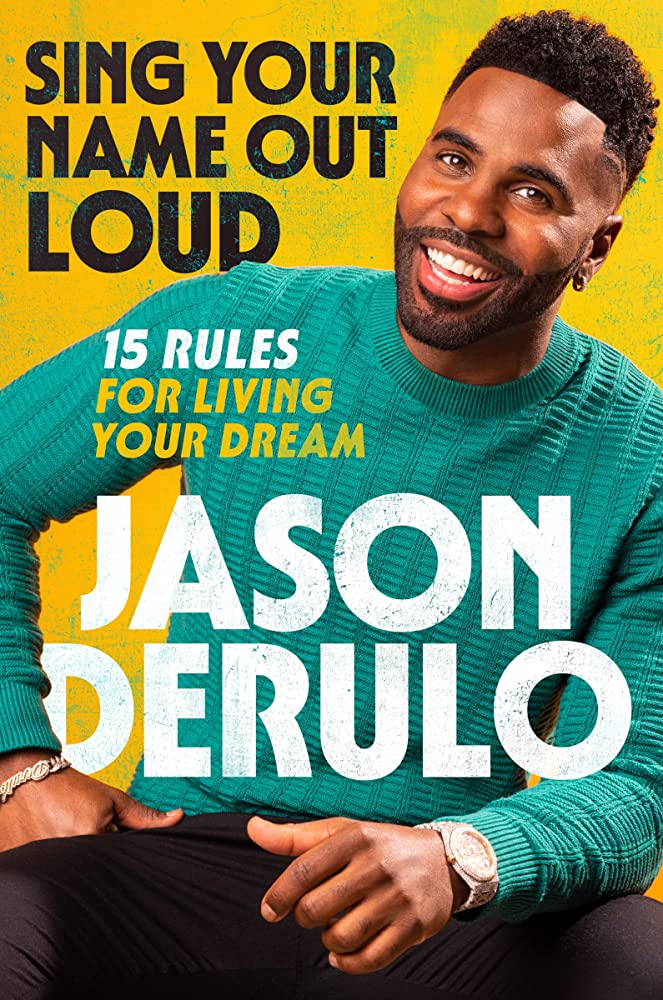 Jason Derulo is writing his first book, Sing Your Name Out Loud: 15 Rules for Living Your Dream, which will be published by HarperCollins on June 27.
Trevor Noah is back with a new book deal with publisher One World. Noah's next project is a novel that's scheduled for a fall 2023 release.
Haruki Murakami is publishing a new novel on April 13. It will be the author's first novel since 2017's Killing Commendatore. Unfortunately for English-speaking readers, this publication date is for the Japanese version only. No announcement has been made for translation publication dates yet.
Marvel Comics is launching a new imprint dedicated to 20th Century Studios' properties. The imprint will kick off with a new Planet of the Apes comic from writer David F. Walker, artist David Wachter and cover artist Joshua Cassara.
Here's the cover reveal of When We Become Ours, a YA anthology featuring adoptee authors. It's out from Harper Teen on October 24.
Travis Baldree, author of Legends & Lattes, is back with another book, and here's the cover reveal. Bookshops & Bonedust will be out from Tor Books on November 7.
Del Rey Books has bought the North American rights to Karen Lord's The Blue, Beautiful World. This novel was sold along with reprint rights to two of the author's previous titles, Redemption in Indigo and Unraveling.
According to data, women are now publishing more books than men are, and it's affecting the publishing world in a big way.
Here are the winners of the 2023 PEN America Literary Awards.
Book Riot Recommends
Hi, welcome to everyone's favorite segment of Book Radar called Book Riot Recommends. This is where I'll talk to you about all the books I'm reading, the books I'm loving, and the books I can't wait to read and love in the near future. I think you're going to love them too!
Can't Wait for This One!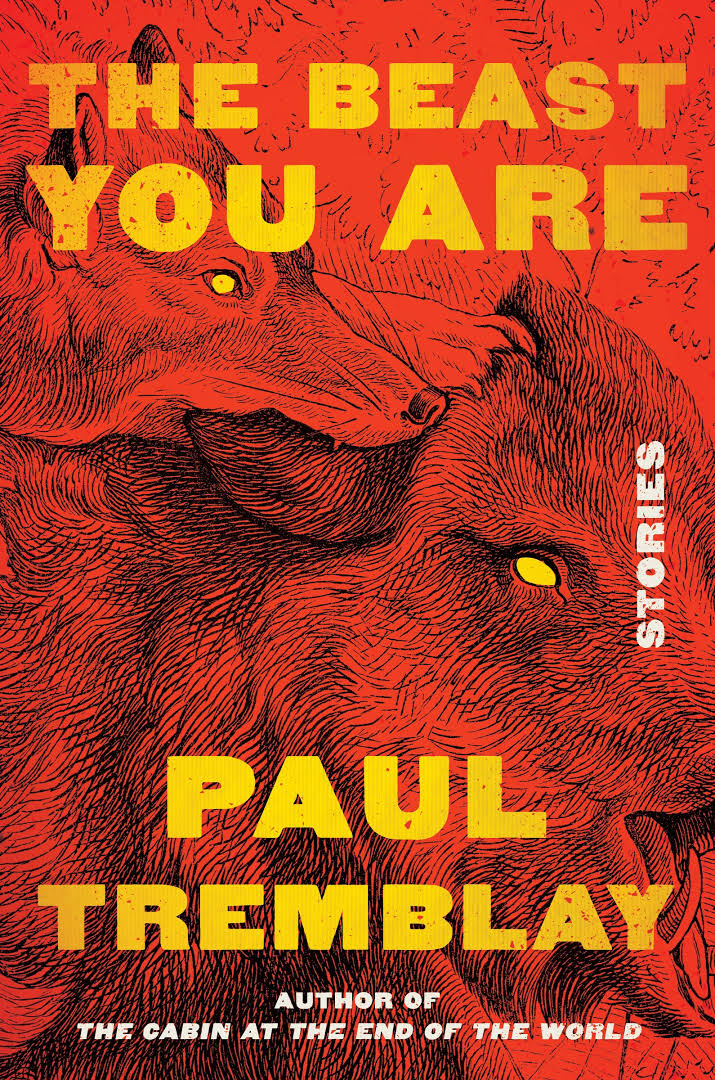 The Beast You Are by Paul Tremblay (William Morrow, July 11)
Recently, I had the opportunity to chat with horror author Paul Tremblay about the adaptation of his book Cabin at the End of the World. If you read this newsletter frequently, then you might remember back at the end of 2022, I mentioned Knock at the Cabin was one of my most anticipated movies of 2023. So this was so exciting for me!
But what I think will be exciting for you, oh readers who love to have your fingers on the pulse of all the exciting new releases? Paul Tremblay also revealed some details about what we can expect from his upcoming short story collection The Beast You Are. "I don't know if following up a movie with a short story collection with anthropomorphic animals and free-verse is the most commercial thing I could have done, but it's happening," he said.
And if you've read multiple books from Tremblay, then you've probably noticed the author returns to certain characters and has little nods to previous stories. So I asked if we could expect any of that in the new book.
"I don't think I would ever write a sequel to A Head Full of Ghosts," Tremblay responded. "But given that Marjorie and Mary, one of their bonds was telling each other stories, I like the idea of writing other stories Marjorie and Mary might have told each other. So in the collection, there are two. One's a very short story, and it starts with the line, 'this is another story my sister told me.' It has Mary and Marjorie and a giant monster. And there's a story that was originally published in Fangoria a couple of years ago. I wrote it as Karen Brisset, the blogger from A Head Full of Ghosts. In that novel, I mention that she's hired by Fangoria at some point. So this is her answering letters to Fangoria, and the letters are referring to what she wrote about the TV show The Possession. So that story's definitely linked to A Head Full of Ghosts."
There may be a few more connections to previous stories in the book's short story and its novella about anthropomorphic animals, but you'll have to read and see for yourself. The Beast You Are is out this July.
Do you need help finding your next great read? Subscribe to Tailored Book Recommendations for really great reads year-round.
Words of Literary Wisdom
"I used to think soul mates were two of the same. I used to think I was supposed to look for somebody that was like me. I don't believe in soul mates anymore and I'm not looking for anything. But if I did believe in them, I'd believe your soul mate was somebody who had all the things you didn't, that needed all the things you had. Not somebody who's suffering from the same stuff you are."
— Daisy Jones and the Six by Taylor Jenkins Reid
What's Up in the Book Community?
My iPhone is constantly telling me I spend too much time staring at my screen, which is honestly so rude. But this means I spend a lot of time scrolling around the online book community: BookTube, Bookstagram, BookTok, BookLinkedIn (JK. That's not a thing…I don't think). You get the idea. Don't have the time, energy, or the will to do all of that yourself? No problem. I got you. In this weekly section of Book Radar, we'll take a look at something cool, interesting, and/or newsy that's going on in the book community.
Another author is responding poorly to book reviews. This keeps coming up in the world of online books over and over again. So how do we avoid this in the future? If you're an author, here's a hint. Maybe don't read reviews if they're going to upset you and lead you to attack reviewers. Or just don't read reviews at all, either way. And if you're upset about a review you read, I can't imagine getting into Twitter and Goodreads arguments with your readers would somehow make you feel better.
And Here's A Cat Picture!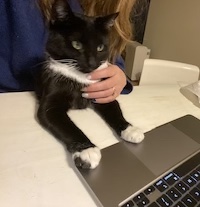 Look who's helping me write this week! Remy is a business cat wearing a tuxedo in to work. Very fancy. I am very proud of him.
Anyway, Remy and I are going to type type type some other things now. I hope you have a great weekend! We'll talk again soon.