Hey‌ ‌there‌ horror fans, ‌I'm‌ ‌Jessica‌ ‌Avery‌ ‌and‌ ‌I'll‌ ‌be‌ ‌delivering‌ ‌your‌ ‌weekly‌ ‌brief‌ ‌of‌ ‌all‌ ‌that's‌ ‌ghastly‌ ‌and‌ ‌grim‌ ‌in‌ ‌the‌ ‌world‌ ‌of‌ ‌Horror.‌ ‌Whether‌ ‌you're‌ ‌looking‌ ‌for‌ ‌a‌ ‌backlist‌ ‌book‌ ‌that‌ ‌will‌ ‌give‌‌ you‌ ‌the‌ ‌willies,‌ ‌a‌ ‌terrifying‌ ‌new‌ ‌release,‌ ‌or‌ ‌the‌ ‌latest‌ ‌in‌ ‌horror‌ ‌community‌ ‌news,‌ ‌you'll‌ ‌find‌ ‌it‌ ‌here‌ in‌ ‌The‌ ‌Fright‌ ‌Stuff.
Welcome to March, my beloved horror people! It's not looking much like spring here in Maine unfortunately, but I hold out hope that warmer weather is right around the corner. Even if that means the return of that many legged (or winged, or eyed) plague from which winter offers only a short reprieve: The Bugs. If you've ever been in Maine in the spring, you know that when the sun comes back so do the biting insects, and if you've never been here during black fly season I can assure you that it is a thing of horror the likes of which not even Stephen King can replicate.
But at least we'll finally be warm.
So to will the spring to come and save those of us in New England from our current snowbound conditions, I thought I'd make this week's Fright Stuff extra creepy and crawly. That's right, folks! It's bug week.
But before we jump in: Book Riot has a new subscription service for you to check out! If you are looking for fascinating stories, informed takes, useful advice, and more from experts in the world of books and reading, Book Riot's newest newsletter, The Deep Dive, is a way to get exclusive content delivered to your inbox. Subscribe and choose your membership level today at bookriot.substack.com.
Now let's talk bugs!
Bookish Goods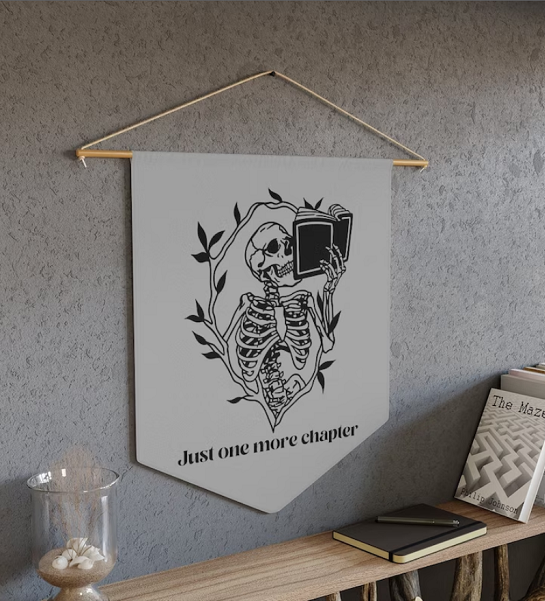 One more chapter. Just one more chapter. Just one more — and then it's 2 Am. Am I right? I know it's not just me, you fiendish host of late night bookworms. One of my missions for 2023 (other than trying to wrest control of my sleep schedule away from my TBR pile) is to finally decorate the vast empty wasteland that is the walls of my apartment. And I think this little pennant is an excellent place to start! ($38)
New Releases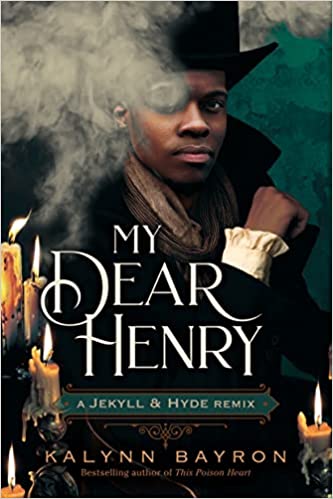 Oh no, I just love this book so much. It's such a gorgeous, gothic, made-me-cry, rage-inducing homage to Stevenson's original story while, like all good adaptations, having so much to say on its own about racism and homophobia in Victorian England. When Gabriel Utterson was sent to London by his father to study medicine, he fell head over heels in love with fellow medical student Henry Jekyll. But it's hard to hide a love that burns that bright, and before long rumors and whispers begin to follow Henry and Gabriel, forcing them to separate. When Gabriel returns to London after a long summer away, it becomes instantly clear that something has changed. Something is wrong with Henry, and Gabriel is certain that it has to do the with the strange young man, Hyde, who has been seen coming and going from the Jekyll household. If Gabriel cannot discover the truth about what has happened to Henry, he may be at risk of losing the boy he loves forever.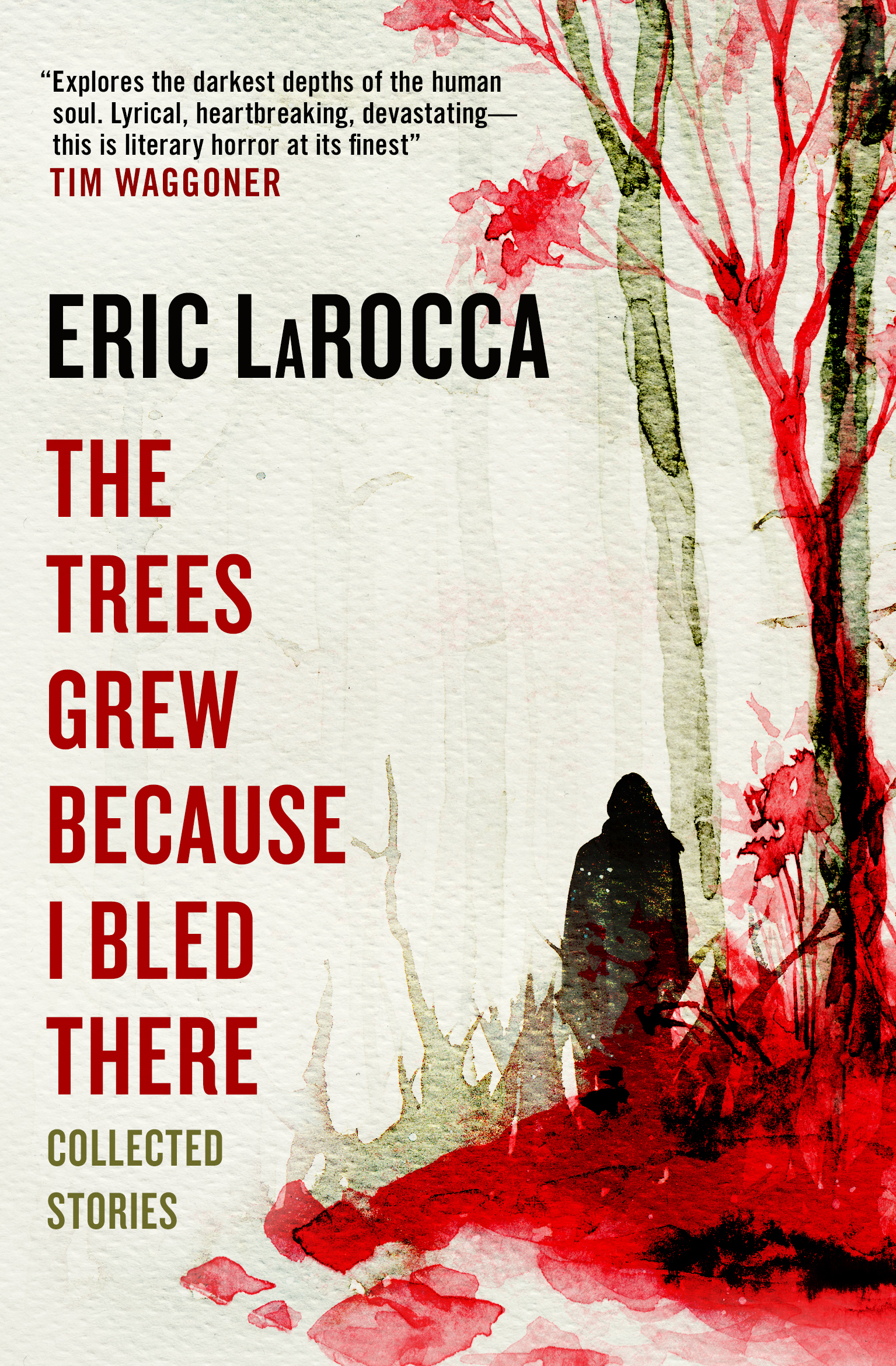 There's just nothing that Eric LaRocca writes that I won't read, if I'm being honest. Strange, unnerving, and macabre, LaRocca's books have become must-have additions to my home library and I look forward to each new publication with hungry anticipation. This latest collection of short stories, The Trees Grew Because I Bled There, is no exception to that rule, which is why I am so excited that it will finally hit shelves this week for you all to enjoy. These eight stories of darkness, grieving, love, and violence are all stellar, and I can't recommend them highly enough! I loved the soft grief of "You Follow Wherever They Go", though personally I think it's "I'll Be Gone By Then" that's going to haunt me. Pick up a copy at your favorite bookstore and let me know which story ends up being your favorite!
For a more comprehensive list, check out our New Books newsletter!
Riot Recommendations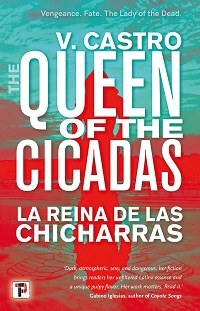 As if Cicadas weren't creepy enough all on their own! V. Castro's The Queen of the Cicadas made my skin crawl with all its gory, "bugs in places they shouldn't be" goodness. In 2018, Belinda Alvarez returns to south Texas to attend her best friends wedding at a picturesque farm that happens to the the site of an eerie urban legend: La Reina de Las Chicharras. The Queen of the Cicadas. A murdered farmworker in the 1950s made a deal with an Aztec goddess of death to live again and take her vengeance on those who hurt her and those who forgot her. Now, as the legend unfolds, Belinda finds that her life — and that of the farmhouse owner, Hector — is entwined with that of the murdered woman, Milagros. As the two become immersed in the past it becomes clear that Milagros' fate may be theirs as well.
So I had, HAD to include this book on my list of bug-related horror, because Danforth included several horrifying yellow jacket-related scenes in her novel but there was one that absolute carved its own little spot in spot in my brain and just…it lives there now. I'll never unknow the fear that I've secretly been chewing on dead yellow jackets. (Oh no, so crunchy.) Set in 1902, Plain Bad Heroines tells the linked stories of two sets of girls whose live are entwined in the history of a mysterious New England boarding school. There's Flo and Clara, who were students at the school and died tragically, and over a century later, there's Harper and Audrey, who are playing Flo and Clara in a horror film about their gruesome deaths and the supposedly haunted and cursed Gilded-Age school. When past and present get tangled up during filming, what is real and what is fiction becomes increasingly uncertain.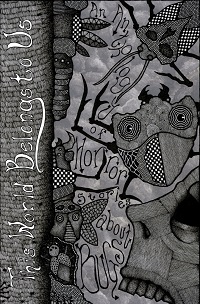 I've got an exciting forthcoming title for you to end our list of the squirmy, creepy, crawly horror titles: a whole anthology of bug horror! From Beyond Press is a new publisher and they are hitting the ground running with an anthology sure to fill your nightmares with skittering legs and far, far too many eyes. And if the allure of a whole anthology of bug-filled horror were is not enough to entice you to hit that pre-order button, the stories of This World Belongs to Us are written by some of the most exciting and talented voices in the horror community, including Cynthia Pelayo, V. Castro, Paula D. Ashe, Laurel Hightower, Bitter Karella, and many more! So grab a can of bug killer, just in case, and get ready to feel your skin crawl.
Fresh From the Skeleton's Mouth
Have you heard the news?! Ryan La Sala's novel The Honeys — which all your socials have probably been buzzing about (bad dum tish) since its publication last summer — will be coming to theaters near you!

The final ballot for the 2022 Bram Stoker Awards is out! The ballot makes a great reading list if you're trying to get caught up on new releases from last year.
As always, you can catch me on twitter at @JtheBookworm, where I try to keep up on all that's new and frightening.