Wow…
It's Monday again. That just keeps happening, doesn't it? And it's March too. Wild. I know everyone says this, but it's because it's true. January always feels like a whole year in and of itself. And now that we're out of January, the rest of the year is just going to fly by. Mark my words. I hope you've already made your plans for the holidays because that's basically right around the corner. Anyhow. Let's try to make time stand still for just a few moments while we talk about books.
Book Deals and Reveals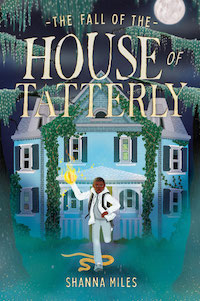 The School Library Journal has the exclusive cover reveal of Shanna Miles' The Fall of the House of Tatterly. This middle grade novel will be out from Union Square Kids on August 29.
Crime Reads has shared the cover and an excerpt from the upcoming novel Midnight is the Darkest Hour by Ashley Winstead. This one will be published on October 3.
Fonda Lee has announced a new cyberpunk space opera duology that she describes as "what you'd get if Akira Kurosawa wrote Dune starring a 50-something give-no-fucks swordswoman on her last job, blended with vibes of Blade Runner plus a touch of John Wick." The Last Contract of Isako is set for a winter 2025 release.
After a turbulent few months for the publishing company, Penguin Random House has announced new leadership. The interim chief executive of Penguin Random House, Nihar Malaviya, will retain the "interim" title for now, but he will be taking charge for the foreseeable future.
Priyanka Chopra's Purple Pebble Pictures is producing a limited series based on Tanya Selvaratnam's memoir Assume Nothing for Amazon Studios.
Barnes & Noble is making changes to its membership program. Previously, the membership cost $25 a year and gave members 40% off hardcover bestsellers, 10% off all in-store purchases, free shipping online, and a few bonus perks through the year. Read more about the new program here.
The Great British Baking Show finalist Kim-Joy has written a graphic novel. Titled Turtle Bread: A Graphic Novel About Baking, Fitting In, and the Power of Friendship, the graphic novel is inspired by Kim-Joy's mental health struggles and her love of baking. It will be available digitally in May via Comixology, and in print this fall from Dark Horse.
Volusia County Schools in Florida want to "invest" in Moms for Liberty's book rating system to help them remove books.
Let's look at the 10 bestselling fantasy books of all time — as well as 10 other fantasy stories that deserve this title.
Welcome the new month with March 2023 horoscopes and new book recommendations for each sign.
Book Riot Recommends
Hi, welcome to everyone's favorite segment of Book Radar called Book Riot Recommends. This is where I'll talk to you about all the books I'm reading, the books I'm loving, and the books I can't wait to read and love in the near future. I think you're going to love them too!
Prepare Your Shelves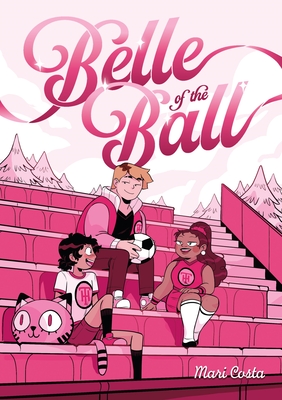 Belle of the Ball by Mari Costa (First Second, March 21)
You know, I haven't featured that many graphic novels here, which is a shame because I have been making an effort to read more graphic novels. So it's about time I share my new love and appreciation of graphic novels with all of you. And in honor of my new obsession with Heartstopper, it only seems right that we start with another queer YA graphic novel. Belle of the Ball is soooo freaking adorable. And SO PINK! Best of all, it's coming out soon, so prepare your shelves.
Belle Hawkins is a senior in high school and a total wallflower who does her best not to stand out from the crowd. That's why she's perfectly happy hiding in the school mascot costume at all the games. When she finally works up the courage to take off her mask and ask out her crush, head cheerleader Regina Moreno, there's one tiny (ok, kind of big) problem: Regina is already dating athletic all-star Chloe Kitagawa.
When Hawkins approaches Regina, Regina knows Hawkins will do anything to get close to her, and so she sees an opportunity. Chloe is not doing well in English, and Hawkins would be willing to tutor Chloe free of charge. Little does Regina know that Chloe and Hawkins go way back. They've known each other since they were kids, back when Hawkins went by Belle and wore princess dresses to school every single day. And when romance starts to blossom between Hawkins and Chloe, this love triangle goes in a much different direction than Regina expected.
What I'm Reading This Week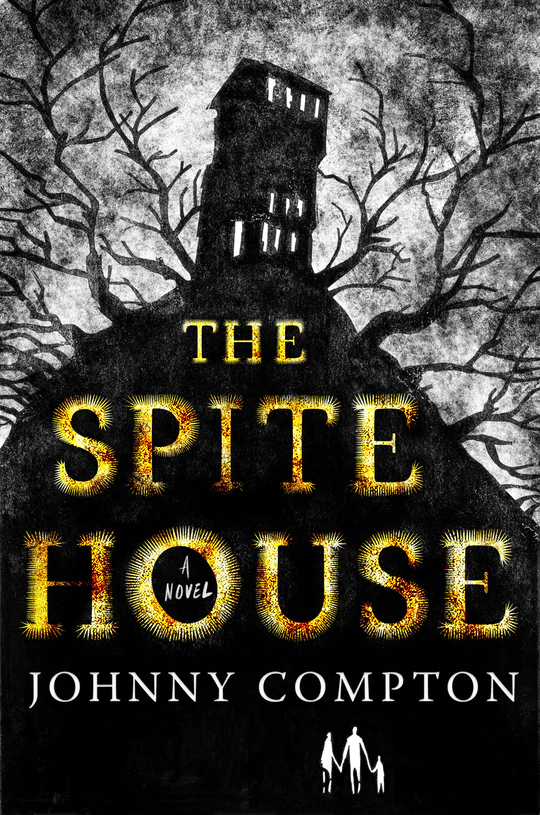 The Spite House by Johnny Compton
Reggie and Delilah's Year of Falling by Elise Bryant
Motherthing by Ainslie Hogarth
Daisy Jones and the Six by Taylor Jenkins Reid
Orange by Ichigo Takano
Don't Fear the Reaper by Stephen Graham Jones
Do you need help finding your next great read? Subscribe to Tailored Book Recommendations for really great reads year-round.
Monday Memes
I think we need to take a moment to just acknowledge that we as a people are all obsessed with Pedro Pascal. And if you're not already, you should be.
And Here's A Cat Picture!
I'm so excited because my friend got to visit me last week. This was my first friend to come visit me in my new home, and it was so fun showing her around Seattle and getting to be like "yep, I live here!" But I think the best part was showing off my cats, of course. So anyway, here's a picture my friend took of Murray being bad. Unfortunately, he's still really cute even when he's bad.
And that's where we end today, friends. I hope you have a wonderful week. I'll be here again with more book things on Thursday. See you then!