Hello and welcome (back) to the Kissing Books newsletter. I'm PN Hinton, here to give you the rundown on the world of romance, including new releases, recommendations, and other entertaining ways to pass your time.
Tomorrow is Valentine's Day, y'all! I know that most people think of this as a love it or hate it holiday but I'm fairly ambivalent, which, considering that I write about romance, may be surprising. I mean, I did hate it at one time when I was younger, but I've since come to the conclusion that while it may not be for me, that doesn't mean I should steal other people's sunshine. Whatever or however you choose to celebrate or not, I hope that it brings you satisfaction.
We're not doing anything on our end because hubby works. To be fair, neither of us would have ventured out to celebrate anyways because crowds are a real thing. So, while he works, I'll likely be reading which is probably a good plan since I currently have six in my rotation. I should probably start focusing on getting that whittled down.
Bookish Goods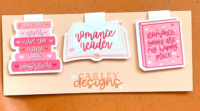 I couldn't resist sharing these in honor of tomorrow's holiday. If the saying goes "you can't have too many books," then it should go without saying that you can't have too many bookmarks. These are priced at either $5 per bookmark or $13 for all three.
New Releases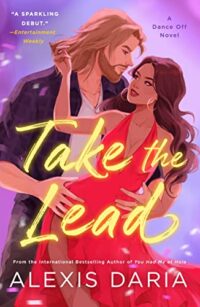 Gina is determined that this season will be the one where she makes it to the final episode of The Dance Off and thinks Stone is the perfect partner to get her there. When they find out that they're being set up for a showmance, neither is overjoyed at the prospect of faking it for the cameras. But, between their chemistry off and on the cameras, both are also left wondering if there is a chance to make it a true romance.
Okay yes I know that this has already been previously published, but with all the new things that were added, it deserves a shout out!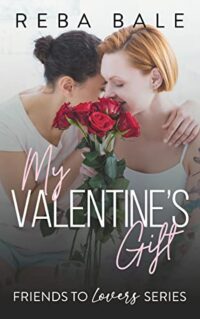 Colleen's had rough luck with love and the most recent heartbreak involved her girlfriend breaking up with her in public on Valentine's Day. As if that wasn't bad enough, her high school rival Victoria was at the next table and had a front row seat. Unbeknownst to her, Victoria has harbored a lot of regret over how she treated Colleen and sees this as an opportunity to show the other woman that it is possible to go from rivals to friends and then lovers.
For a more comprehensive list of new releases, check out our New Books newsletter.
Riot Recommendations
In honor for tomorrow, today's recommendations are going to be Valentine's related. What can I say? While my own feelings on the holiday may be lukewarm, I still love reading about all holidays and February 14th is no different.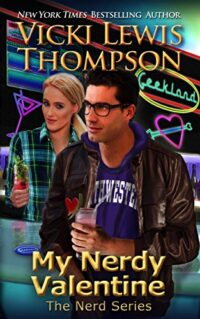 Between earning her degree and holding down two jobs, Amanda has no time for love. When she beings to receive creepy Valentine's on her desk, she accuses stockbroker William of being the stalker behind the gift. He, of course, is not the culprit, but agrees to help find out who is by doing the only logical thing: posing as her live-in boyfriend. However, the close quarters lead to real feelings and heat developing between the two, all while Amanda's actual stalker watches and waits.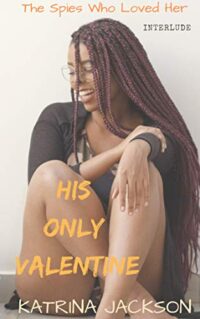 Spy Kenny and Black cam girl Maya are both determined for their first Valentine's together to be perfect, even when their plans change last minute and they have to fly to Hong Kong to protect a foreign diplomat. During the travel, they begin to realize that the reason their relationship feels so good is because it is actual true love instead of lust, and it's better than any song, poem, or book could dream up.
Honorable mention to Jackie Lau's Not Your Valentine which is a Kobo exclusive.
And here are some more books to consider curling up with for some Valentine's Day vibes.
And that's all I have for you today. I'll be back in your inboxes on Thursday with fresh newsletter and in the meantime you can find me posting over on Twitter under @PScribe801. Until then, happy reading and stay hydrated.