Welcome to In The Club, a newsletter of resources to keep your book group well-met, well-read, and well-fed.
I was recently speaking to a friend who doesn't read much, but wants to. I asked her what things she's liked to read in the past, and she said interesting memoirs. After I shared a couple suggestions, like Hijab Butch Blues and Somebody's Daughter, I also thought to suggest romances because it seemed right up her alley. Do you know when I asked if she wants me to suggest any romances, she said "no, because then I'll be depressed that I don't have that in real life." It gagged me a bit, not going to lie, because I felt that deeply in my soul.
Since it's February, I'm recommending some romances, which I hope serves your book club well during this month of valentines and palentines…my friend and I will just be over here quietly weeping in the corner.
Now for the club!
Nibbles and Sips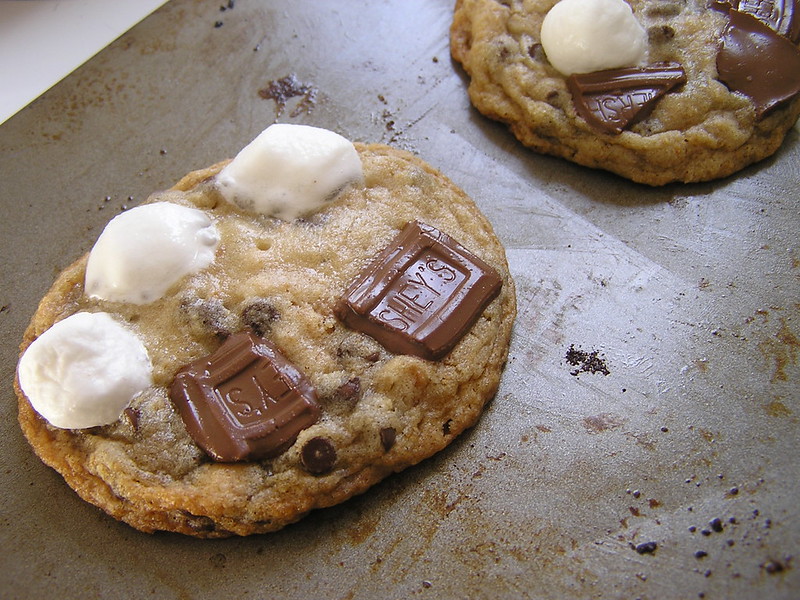 I was really feeling like comfort food (when am I not) and wanted something sweet. What's more comforting than a s'more cookie!? The Salty Marshmallow (fitting name) tells us how to get these glorious things here.
My Friend and I Are Taking Notes, Basically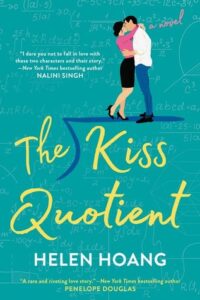 Stella is brilliant with numbers — which has resulted in a pretty sizable salary — but clueless when it comes to romance. She thinks that, as someone with little to no life experience and Asperger's, it just makes sense to hire a professional to teach her the ways of love. That's where Michael Phan's fine self comes into the picture. The escort will teach Stella everything from kissing to beyond missionary *wiggles eyebrows*, but their arrangement soon starts to feel comfortable in a new way.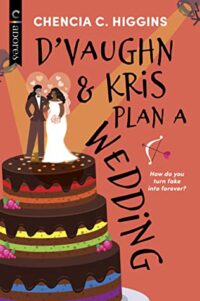 Kris is looking for her big break through a reality show, while D'Vaughn is looking for an exaggerated way to finally come out to her mom. To achieve these goals, the two decide to be on the reality show Instant I Do, which means they'll have to plan their wedding in six weeks, and convince their loved ones that they're actually in love with each other. Then they'll get the $100,000 grand prize and all the other goodies. Of course, the cash prize isn't the only thing at stake by the time that six week marker comes around.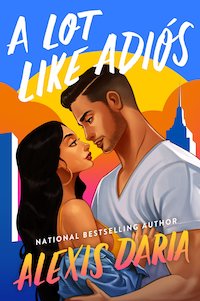 Michelle is a graphic designer who is doing pretty well for herself…career-wise. Romantically, it's a little dry. And Gabriel, her ex boo thang from when she still lived in the Bronx, is also doing pretty well as a co-owner of a celebrity gym in L.A. When Michelle gets brought on for a marketing campaign for Gabriel's gym, those old feelings resurface, but some things have to be worked out before the relationship can really flourish.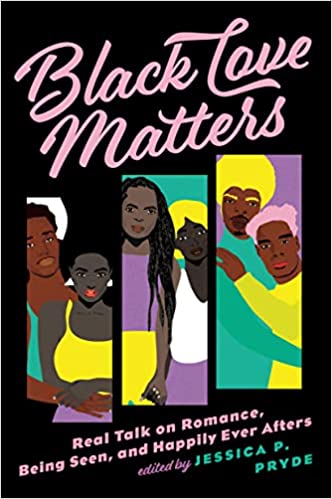 Jessica P. Pryde is a contributor at Book Riot! She is one of our resident Romance experts and, here she has edited a collection of essays that both uplift and examine romance through the Black gaze. Contributors include everyone from Jasmine Guillory to Beverly Jenkins, Kosoko Jackson, and more.
Suggestion Section
Book Club Picks:
20 of the Coolest Bookstores in the World to Explore
Here's How Moms For Liberty Is Lying About Books
February 2023 Horoscopes and Book Recommendations
Gift Tailored Book Recommendations to your bookish boo this Valentine's. Gift TBR today!
---
I hope this newsletter found you well, and as always, thanks for hanging out! If you have any comments or just want to connect, send an email to erica@riotnewmedia.com or holla at me on Twitter @erica_eze_. You can also catch me talking more mess in the new In Reading Color newsletter as well as chattin' with my new co-host Tirzah Price on the Hey YA podcast.
Until next week,
Erica