In this round of riot recs, I get a little carried away with bonus recommendations…so heads up for that. I picked this topic earlier, but now that Viola Davis has gained EGOT status through getting a Grammy for her audiobook narration, it seems like an even better time to celebrate Black audiobook narrators!
Looking for a present for Valentines/Galentines/Queerentines? (Okay, I made that last one up, but it should be a thing.) Gift Tailored Book Recommendations. Your giftee will tell our professional book nerds about what they love and what they don't, what they're reading goals are, and what they need more of in their bookish life. Then, they sit back while our Bibliologists go to work selecting books just for them. TBR has plans for every budget. Surprise your bookish boo with Tailored Book Recommendations this Valentine's and visit mytbr.co/gift.
This week, I want to spotlight The Okra Project. They offer "free, delicious, and nutritious meals to Black Trans people experiencing food insecurity." You can help out at their donate page.
Bookish Goods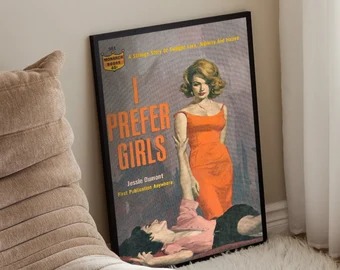 I can't get enough of the kitschy charm of lesbian pulp fiction covers. Maybe you, too, want any person who walks into your living room to know what you're about. In my defense, this is relevant to a new release in this newsletter! $23+
New Releases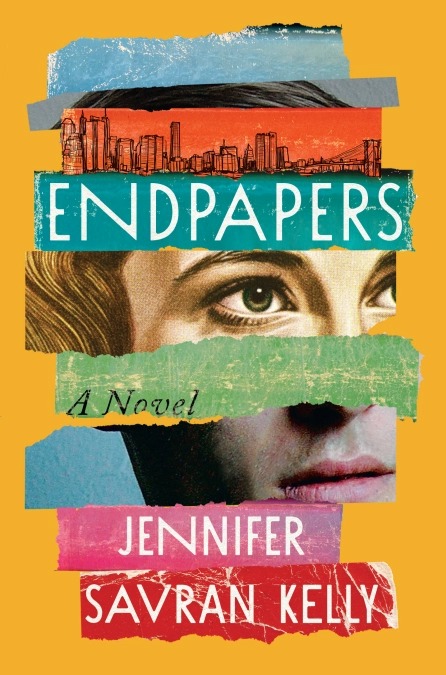 Endpapers by Jennifer Savran Kelly (Genderqueer Literary Fiction)
This is definitely in the running for the fastest I've added a book to my TBR after reading the description. Like most readers, I can't resist a book about books, and if you make it queer? I'm powerless. This follows a bookbinder in the early 2000s who is questioning her gender (I'm using the pronouns used in the book description) when she finds a love letter written on the inside cover of lesbian pulp book and decides to try to track down the writer of the note. Have I mentioned I collection lesbian pulp?? I need this book in my hands ASAP.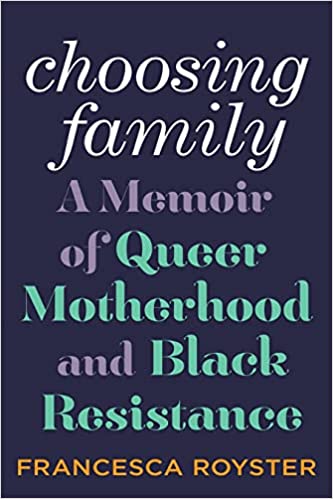 This is a memoir about Francesca and her wife adopting a child while in their forties and fifties. Francesca and their daughter are Black, and her wife is white. She weaves in theory from other Black writers, including Audre Lorde, to show how Black families have a long history of "queering" families. It's an examination of the complexities of family, adoption, and parenthood through a Black, queer, feminist perspective.
Up with the Sun by Thomas Mallon (Queer Historical Fiction)
Mimosa by Archie Bongiovanni (Queer Graphic Novel)
Hijab Butch Blues: A Memoir by Lamya H (Queer Memoir)
For more new releases, check out our New Books newsletter!
Riot Recommendations
This week, I'm returning to the Read Harder challenge, but I'm skipping over #6, Finish a book you've DNFed, because that's your business. I don't know what you DNFed. Give The Well of Loneliness another shot, or that giant queer literary criticism book you stopped in the middle of about five years ago but still stubbornly have sitting on your Goodreads "Currently Reading" shelf like you're going to pick it up again any day now…as a completely hypothetical example.
Instead, I'm giving recs for #7: "Listen to an audiobook performed by a person of color of a book written by an author of color." Since it's Our Queerest Shelves, I'm going with queer books, of course. And since it's Black History Month, I've stuck with Black authors and narrators.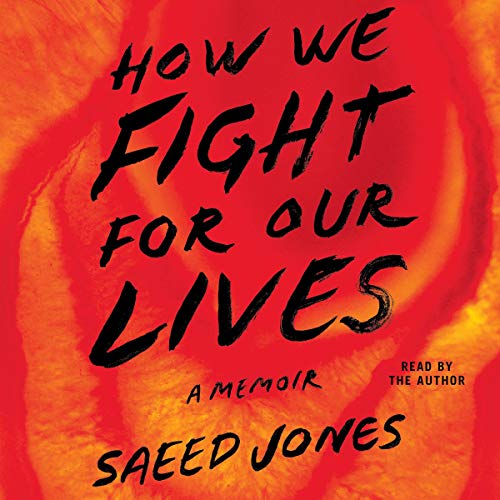 This is a memoir about growing up a queer Black boy in the Southern U.S. It's told in a series of vignettes about the moments that led up to becoming the person he is today. Saeed Jones is a poet, so this is a beautiful and powerful read/listen. How We Fight For Our Lives won the Kirkus Prize and the Stonewall Book Award.
A couple other queer Black nonfiction books narrated by Black authors you might also want to check out are Crossfire: A Litany for Survival by Staceyann Chin, narrated by the author, and The Fire Next Time by James Baldwin, narrated by Jesse L. Martin.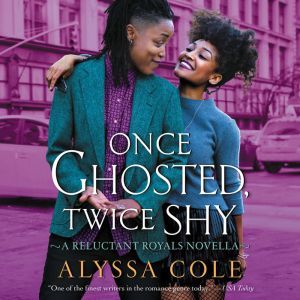 Don't forget to make space for Black joy this BHM. One option is picking up queer Black romances! I love this second chance romance novella about an impromptu date exploring New York City.
Another option is the asexual romance The Romantic Agenda by Claire Kann, narrated by Adrienne Walker.
Okay, I know I already gave some bonus recs, but just a few more that fit to add to your listening queue: The City We Became by N. K. Jemisin, narrated by Robin Miles; Kings of B'more by R. Eric Thomas, narrated by Torian Brackett; and You Should See Me in a Crown by Leah Johnson, narrated by Alaska Jackson — to name a few!
All the Links Fit to Click
Butch Memoirs To Check Out in Honor of Hijab Butch Blues
Gutter Talk: Returning to the Comics That Understand Me
Check out the cover reveal for Iris Kelly Doesn't Date by Ashley Herring Blake!
I Keep My Exoskeletons to Myself by Marisa Crane was reviewed at Autostraddle