Hello mystery fans! I swear even though I understand how time works, I do not understand how it is already February?! But I am super glad it is because Harlem season 2 on Prime is here!
And in the world of my other job: if you're looking for a tailored bookish gift for Valentine's day for someone, or yourself, (or for any other time of the year) gift Tailored Book Recommendations!
Bookish Goods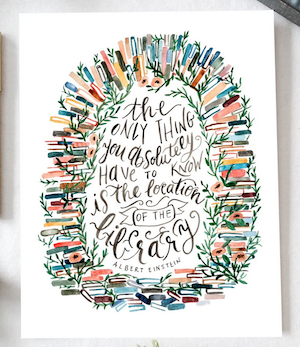 Keeping in mind that the internet is filled with wrongly attributed quotes, I loved this art print and quote. ($24)
New Releases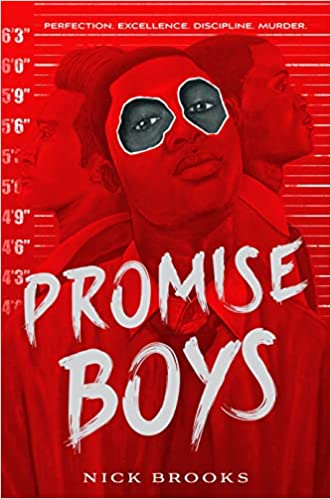 Promise Boys by Nick Brooks
For fans of dark academia, murder mystery, multiple suspects, multiple POV, and full cast audiobooks.
The Urban Promise Prep School is an all boys charter school in Washington, D.C. that may pride itself in education but is really just a cruel place that thinks students need to be broken, constantly threatened with punishment, and not even allowed to talk while walking the hallways. Now their strict principal, Kenneth Moore, has been shot and killed. Three students are the suspects: Trey, the basketball player living with his uncle, trying to get looked at by scouts, who threatened the principal before his death; Ramón, who has no plans on going the route of his cousin in joining a gang, makes pupusas every day to sell for needed money even though it's against the rules, and whose hair brush was found at the scene; and J.B., who's sick of all the rules, just got his dream girl to be his girlfriend, and who somehow has the principal's blood on him.
We get the story by following the boys now and right before the shooting, along with a whole cast of characters from J.B.'s girlfriend and Ramón's Abuela to people living in the community. We see opinions and rumors vs the life each boy is living from their point of view until what really happened is revealed…
The audiobook has a great full cast and is really well produced including adding, without distraction, atmospheric sounds. It felt like a lot of care and attention went into the production. The narrators are Alfred Vines, Anthony Lopez, Brad Sanders, Christopher Hampton, Eliana Marianes, Hannah Church, Henriette Zoutomou, Jaime Lincoln Smith, Maria Liatis, Renier Cortes, Suehyla El-Attar, and Xenia Willacey.
(TW child abuse/ mentions alcoholism)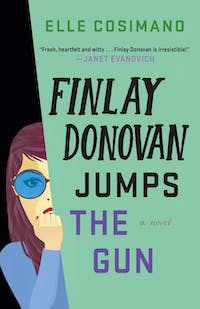 For fans of fun crime books, witty dialogue, and a good amount of ridiculous situations.
This is the third book in the series and you can jump in here, you won't be lost in that who/what you need to know is given to you, but lots of the stories are snowballs starting from the first book, Finlay Donovan Is Killing It.
Finlay Donovan is an author who always either has writers block or is trying to actually make a deadline. While she herself may not be a disaster, the circumstances and situations she ends up in make her one a lot. She has two little kids, an ex-husband, and Vero, the babysitter who at this point is probably her only friend and her business partner. Once again her and Vero find themselves in various dangerous situations that also crank up the humor, ones that involve the mob and the two women playing undercover at police academy training. What could wrong?! Literally everything, creating comedy gold for readers.
The audiobook is narrated by Angela Dawe, one of the few narrators I've encountered who doesn't do annoying child voices, and who really nails the timing of the humor in this novel. How she manages to not make herself laugh, I will never know.
Looking for more new releases? Check out our New Books newsletter!
Riot Recommendations
It's time for revenge!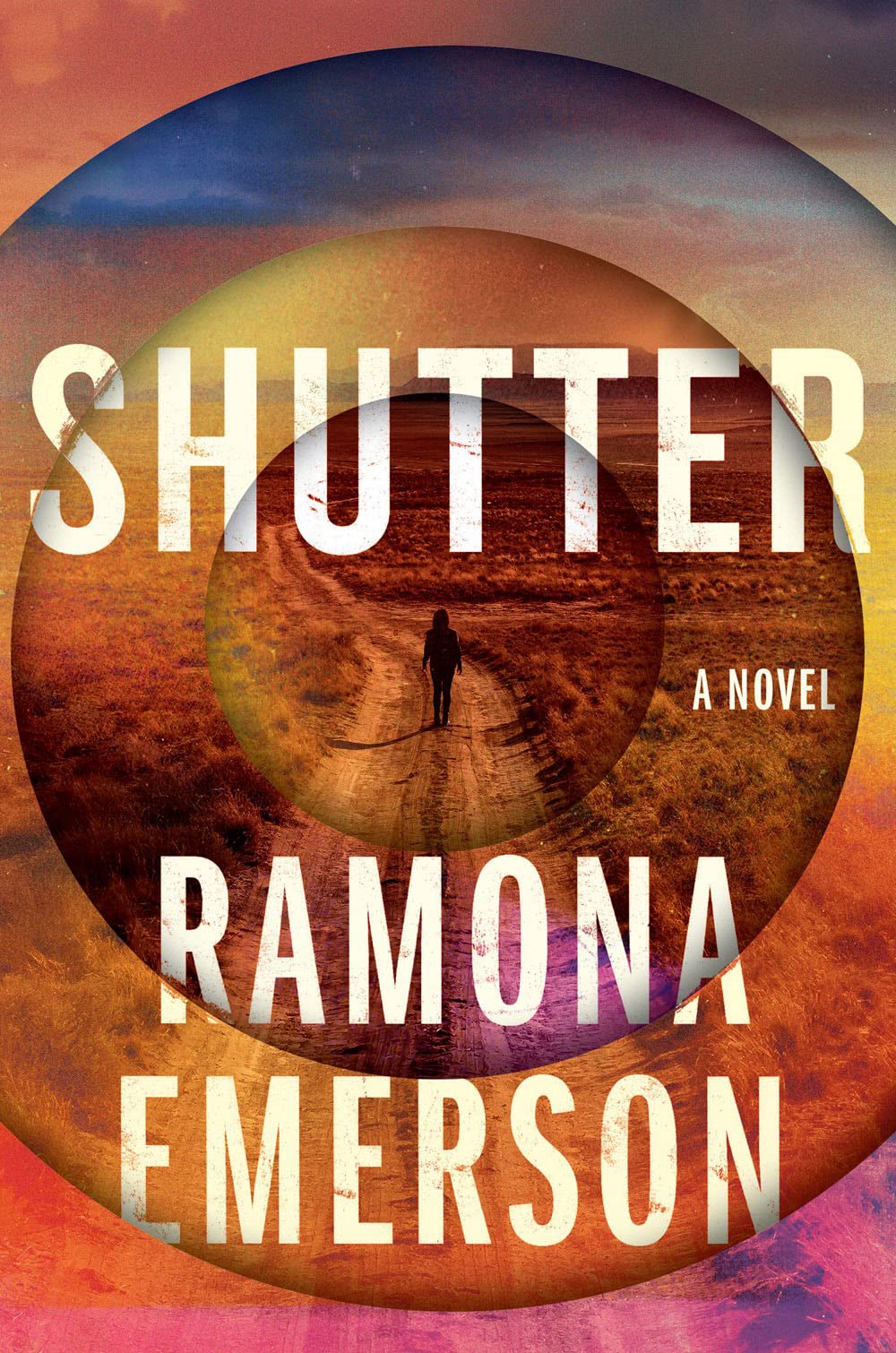 Shutter by Ramona Emerson
For procedural fans who like past chapters that take you into the MCs upbringing. In this case the MC, Rita Todacheene, is not out for revenge. She's an overworked crime scene photographer just trying to do her job and mind her business. But a victim from a crime scene latches on to Rita and only grows increasingly more angry and vengeful the more Rita ignores her. Did I mention Rita sees ghosts? Yeah, this ghost is going to make Rita's life hell until she helps her get revenge for her murder!
(TW: okay I'm just going with everything — not so much because the content is dark, although it does graphically describe two crime scenes, but because so many cases and things are discussed that at some point it hits everything and this would have been a paragraph of notes.)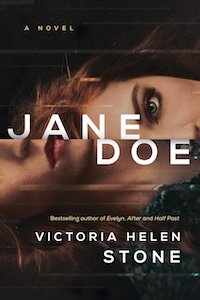 Jane Doe (Jane Doe #1) by Victoria Helen Stone
Trisha Brown recently talked about this book on All The Backlist! which reminded me it's been on my TBR list for-EV-er so I finally read it. This is a fun page-turner for revenge fantasy fans — in this case the MC, Jane, is only set to revenge mode. Jane describes herself as a sociopath and while she doesn't know if she was born that way or she retreated inward due to her parents emotional abuse, she's not really out to figure it out. What she is out to do is ruin the man responsible for her best friend's suicide. She's going to infiltrate his life, manipulate him, figure out what he cares about most in the world, and then destroy him. If she doesn't up and killing him first…I liked that Jane found herself the complication of a real potential relationship and I already got the next book in the series.
(TW past death by suicide, brief detail, suicide note read/ mentions child abuse/ brief recount child sexual assault/ mentions Image-based sexual abuse/ emotionally abusive partner/ sexual assault via blackmail)
News and Roundups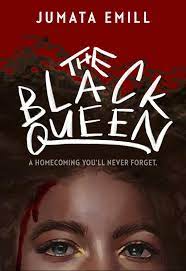 Author Jumata Emill Wants Young Readers to See Themselves in His Debut Novel, 'The Black Queen'
If you want to help fight book bans, Book Riot has put out an ebook giving you the how-tos: How To Fight Book Bans & Censorship provides a framework for getting involved so that everyone can have access to the books they want to read.
Annette Bening to Lead Liane Moriarty Series Adaptation 'Apples Never Fall' at Peacock
Hallmark Movies & Mysteries Begins Production on 'The Cases of Mystery Lane' Series, Paul Campbell and Aimee Garcia Star
Da Vinci Code keeps Rosslyn Chapel visitor numbers high
All the Books!: Liberty and Kelly chat new releases including The Black Queen by Jumata Emill and Exiles by Jane Harper.