Happy Friday, shipmates! It's Alex, and I've got some new releases for you and some recommendations for Afro-Caribbean SFF to start off Black History Month. There are a ton of great looking books coming out this month — it's going to be a barn burner of a February for SFF, which bodes well for the coming year! I hope you're ready to get some reading done. For now, stay warm, stay safe, and I'll see you on Tuesday!
Are you looking for the perfect Valentine's gift for your bookish boo? Gift Tailored Book Recommendations. Your boo will tell our professional booknerds about what they love and what they don't, what they're reading goals are, and what they need more of in their bookish life. Then, they sit back while our Bibliologists go to work selecting books just for them. TBR has plans for every budget. Surprise your bookish boo with Tailored Book Recommendations this Valentine's and visit mytbr.co/gift.
Let's make the world a better place, together. Here's somewhere to start: NDN Collective and Jane's Due Process.
Bookish Goods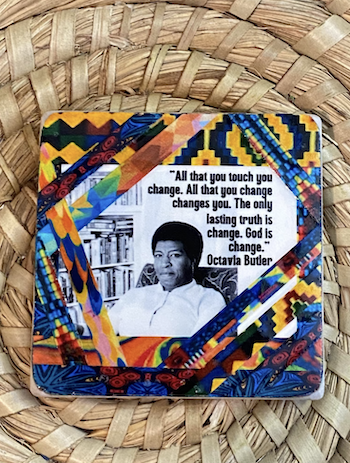 You know I'm always weak to Octavia Butler, especially when Parable of the Sower is involved. And this seller has a lot of gorgeous and colorful magnets, funky earrings, and and coasters. It's well worth checking out the whole store! $9
New Releases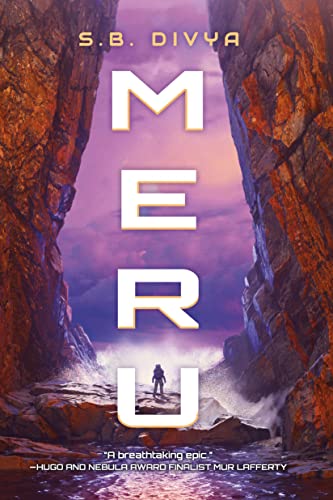 Meru by S.B. Divya
The posthuman descendants known as alloys freely roam across the galaxy while humans themselves have been restricted to Earth. But when an Earth-like planet is found, the adopted human child of alloy parents has an opportunity to show what humanity can do — and that we deserve a place in the universe. Her goal of freeing her people from their collective past is noble, but her mission has been set up to fail…
The saints and their disciples rule the city of Ombrazia unchallenged, and there is little recourse for those out of their favor. Rossana's father was murdered by members of the Ombrazian military, and she will do whatever it takes to dismantle the system, even if that means joining a rebellion, going up against the boy who broke her heart, or leaning fully into her powers as a disciple of Patience. But her father isn't the only one recently murdered; a killer stalks the streets, and Rossana finds she must team up with the captain of Palazzo security for them to both get what they want.
For a more comprehensive list, check out our New Books newsletter.
Riot Recommendations
For Black History Month, I want to spotlight SFF by Black authors in every newsletter — so here's the first installment, two books by Afro-Caribbean writers!
This verse novel imagines Bob Marley reincarnated as a homeless man who sleeps in a clock tower built on the site of a lynching in Kingston. The ghosts of Marcus Garvey and King Edward VII keep him company, as does Marley's long-lost love, a Deaf woman named Leena. Each day he steps onto the street, five years have passed, and he will travel the world on his own two feet.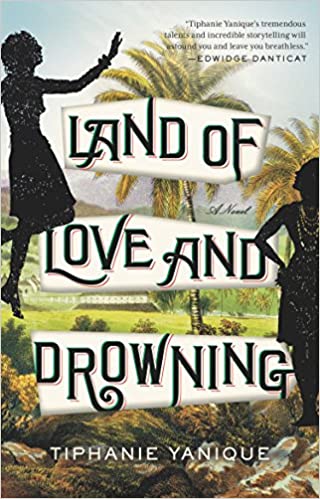 The Virgin Islands were transferred to American rule from the Danish in the early 1900s; around that time, a ship sinks in the Caribbean Sea, leaving two sisters and their half brother as orphans. All three of the siblings are unusually beautiful, and each has a unique magic that may save them — or sink them.
See you, space pirates. If you'd like to know more about my secret plans to dominate the seas and skies, you can catch me over at my personal site.