Happy Monday, Book Friends!
How was your weekend? Mardi Gras is coming, which means it's king cake season. And now that I'm no longer in a place that celebrates Mardi Gras, I am so thankful that my friend sent me a cake from Gambino's. It was so good, and a fond reminder of my childhood. Who else here celebrates Mardi Gras? What's your favorite king cake? Friends, let me know, and in the meantime, let's talk books.
But first, are you looking for the perfect Valentine's gift for your bookish boo? Gift Tailored Book Recommendations. Your boo will tell our professional booknerds about what they love and what they don't, what they're reading goals are, and what they need more of in their bookish life. Then, they sit back while our Bibliologists go to work selecting books just for them. TBR has plans for every budget. Surprise your bookish boo with Tailored Book Recommendations this Valentine's and visit mytbr.co/gift.
Book Deals and Reveals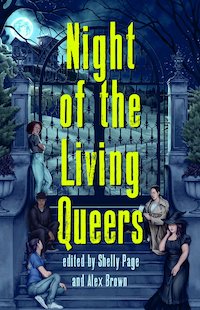 Here's the cover reveal of the upcoming YA horror anthology Night of the Living Queers. This one's out from Wednesday Books on August 29th.
Literary Hub has the cover reveal for Nishanth Injam's debut short story collection The Best Possible Experience. It's out from Pantheon on June 11th.
What happens when the world's most popular cat video star gets accused of a crime she didn't commit? She becomes a Cat on the Run. Here's a look at the cover of Aaron Blabley's first book in a new series, out from Scholastic on September 5th.
Another fun cover reveal: check out the cover of Wrecker, Carl Hiaasen's seventh book for young readers. This one's out on September 26th from Alfred A. Knopf Books.
Mystery Writers of America have announced the nominees for the 2023 Edgar Allan Poe Awards, honoring the best in mystery fiction, nonfiction and television published or produced in 2022.
Stephen Colbert's production company Spartina is developing Roger Zelazny's beloved The Chronicles of Amber into a drama series. The production company is working in partnership with Skybound Entertainment and Vincent Newman Entertainment.
In an interview with Vanity Fair, actor Channing Tatum revealed that he is working on a romance novel with writer and social commentator Roxane Gay. Gay later confirmed the news on Twitter.
Ken Follett's new novel The Armor of Light will conclude the eight-volume Kingsbridge series that follows 1,000 years of Western civilization, from "Ethelred the Unready to the election of President Obama." It's being published on September 23rd.
Read an excerpt from How to Sell A Haunted House, out from Berkley Books now!
Wondering what book should I read? We've got your answers, stocked with new-to-you titles and reads for the new year.
Book Riot Recommends
Hi, welcome to everyone's favorite segment of Book Radar called Book Riot Recommends. This is where I'll talk to you about all the books I'm reading, the books I'm loving, and the books I can't wait to read and love in the near future. I think you're going to love them too!
Prepare Your Shelves!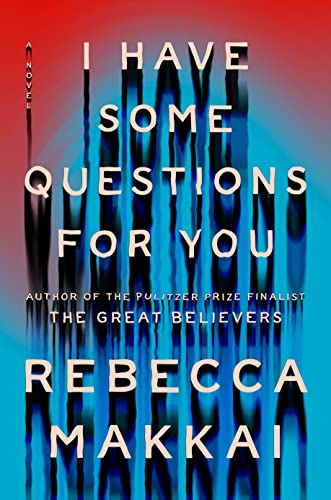 If you read The Great Believers, then you're probably already hyped for this book. If you haven't read The Great Believers, then you should know that I Have Some Questions for You is written by Rebecca Makkai, the bestselling author of the Pulitzer Prize and National Book Award finalist for The Great Believers. And people are pretty excited about it. And you should be too.
Bodie Kane is a successful film professor and podcaster who has done her best to leave her past behind. She's more than happy to forget her traumatic family tragedy, her miserable years at a New Hampshire boarding school, and the murder of her former roommate, Thalia Keith, in the spring of their senior year.
But then the Granby School invites Bodie back to teach a course, and Bodie is subsequently drawn back into the past she's so desperately tried to leave behind. Looking back at the murder case, glaring issues with the conviction start to become apparent. Did the police get the wrong guy? And does that mean the killer is still out there?
What I'm Reading This Week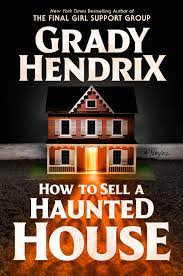 How to Sell A Haunted House by Grady Hendrix
Hell Followed With Us by Andrew Joseph White
Life Ceremony by Sayaka Murata
The Secret Lives of Church Ladies by Deesha Philyaw
Spare by Prince Harry
Monday Memes
I honor of Edgar Allan Poe's birthday last week (January 19), here is a fun collection of Poe-specific memes.
And Here's A Cat Picture!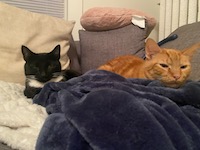 I've got more pics of cats cuddling for you! I hope these precious cats help get you through your week. They love you.