Welcome to In Reading Color, a space where we focus on literature by and about people of color.
Have any of y'all heard of "witcherature," or witch lit? It's basically what it sounds like: literature about witches. (Side note, but I should have learned the word "witcherature" way before now.)
I've seen reports on how people's spiritual beliefs in the U.S. have shifted away from being primarily monotheistic (specifically Christian), and with that move has come more people becoming witches, agnostics, atheists, etc.
It's interesting to consider the shift. I think it indicates a fatigue with the status quo and its existing systems, definitely, but the shift to witchery might also hint to human beings' tendency towards spirituality. I wonder what the next 5-10 years will look like, spirituality-wise for the U.S. Hopefully it means lots more witcherature!
After you read about witch lit via The Guardian, I've got a couple recommendations to help you complete our 2023 Read Harder Challenge. I made sure to include books that weren't listed in the newsletter already, which, if you're not subscribed to, you can subscribe to here. By signing up, you'll get recommendations and other info on the 24 prompts that are part of the challenge.
Bookish Goods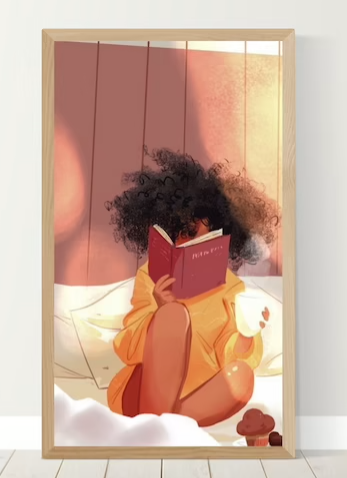 If you're like me and trying to redecorate right now, this will be a nice addition. $15+
New Releases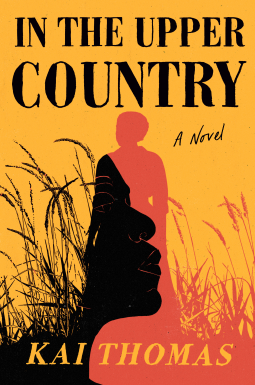 In the late 1800s, around the time of the end of the Undergound Railroad, Lesinda is working for a Black journalist in a Canadian town founded by people who escaped slavery. When a newly arrived elderly woman shoots a slave hunter — and refuses to flee before she's arrested — Lesinda is tasked with gathering her testimony. Only she doesn't want to give it for free. But she will trade a story for a story, which opens Lesinda up to a world of Black and Indigenous history across North America, including a secret that may change Lesinda's world forever.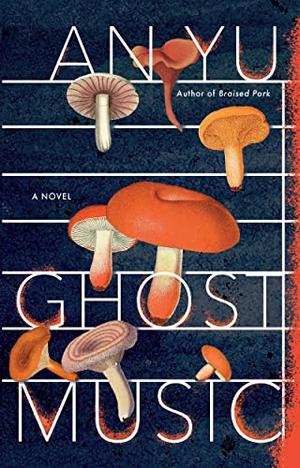 Mushrooms + surreal/trippy plots seem to have us in a headlock. in Ghost Music, An Yu writes of them as a way for two women to bond before some seriously weird stuff happens. It starts as Song Yan begs her husband for a child, which he refuses. When his mother visits, she, too, urges him to give her grandkids. But then a package of mushrooms native to the mother's province arrives at the Beijing apartment. Packages with the same contents arrive weekly, and the two women cook the mushrooms in various dishes. Once Song Yan receives a letter from the sender of the packages, her world slides into the nonsensical — she winds up in a strange house, finds a long-disappeared famous musician, and experiences all other manner of surrealism.
More Releases:
Bad Cree by Jessica Johns
The Survivalists by Kashana Cauley
City Under One Roof by Iris Yamashita
Friday I'm in Love by Camryn Garrett
Ghost Season by Fatin Abbas
Lunar Love by Lauren Kung Jessen
The Daughters of Izdihar by Hadeer Elsbai
For a more comprehensive list of new releases, check out our New Books newsletter.
Riot Recommendations
Read Harder Challenge #1: Read a Novel About a Trans Character Written by a Trans Author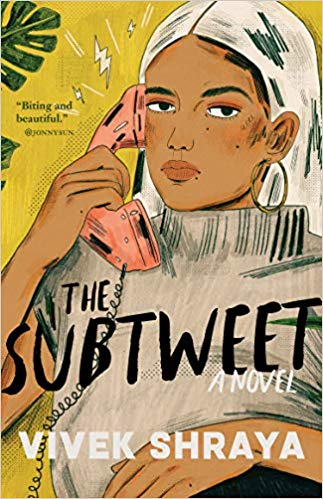 Rukmini, an internet-famous artist, covers Neela's song and the two meet, forming a friendship. But one's career flourishes while the other's diminishes and jealousy forms. Everything comes to a head with one tweet — their friendship is in shambles and one is left without a career. The two are Elmo in the Elmo fire meme, basically.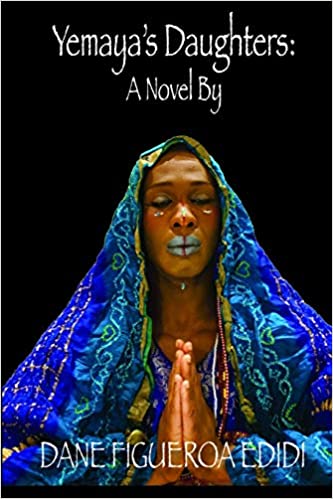 This novel jumps through time as two women — trans priestess Inanna Au-Set Oya and Maryam, mother of Jesus — set out to heal the world of pain, the effects of colonialism, and misconception. But they'll have to do so while staying true to themselves.
Thanks for reading; it's been cute! If you want to reach out and connect, email me at erica@riotnewmedia.com or tweet at me @erica_eze_. You can find me on the Hey YA podcast with the fab Tirzah Price, as well as in the In The Club newsletter.
Until next time,
Erica