Welcome to In Reading Color, a space where we focus on literature by and about people of color.
Have you settled on your bookish resolutions yet? Some of mine include becoming more involved with nonprofit organizations and volunteering. I'm already a mentor through Girls Write Now, which I've really enjoyed so far, and am thinking of becoming pen pals with an incarcerated person through an organization I first learned about through Book Riot (Abolition Apostles).
Another resolution I have is reading more diversely. While the authors I read are pretty diverse, because*waves hands around vaguely* obviously, I tend to stick to the same genres. I know this year will be the year I balance my fiction with nonfiction!
To help me out, I'm going to be choosing a few challenges from our Read Harder challenge, which is in its the ninth year. If you'd like to participate, click here to sign up to receive a newsletter that has sends tailored to each of the 24 prompts.
Today I've got some new releases, and a few books coming out this year that I'm excited about!
Bookish Goods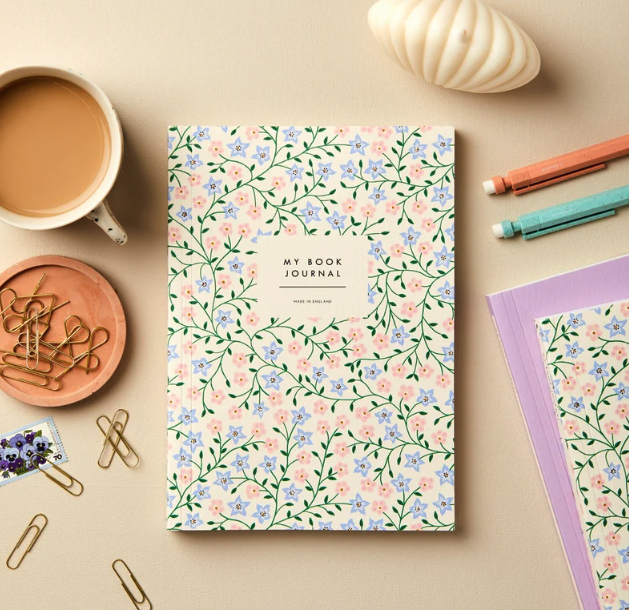 Get a new journal for a new year of tracking books! This one comes in a variety of patterns. $32
New Releases
I'm a super big fan of Hibbert and this YA debut of hers sounds…well, unfairly cute (lol). In it, Celine, the resident conspiracy theorist and local weird girl at her high school, and Bradley, star football player who struggles with OCD, are ex best friends. Actually Bradley abandoned Celine because she didn't fit in with his new, cool friends (*tsks loudly*). Now they're just rivals who engage in petty rivalries and now also have to work together in a survival course in the woods. To win, the outdoors aren't the only messy thing they'll have to wade through.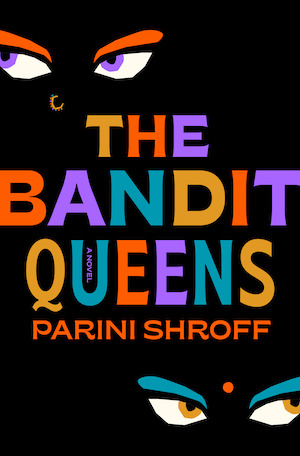 Everyone thinks Geeta killed her trifling husband who disappeared years ago. She didn't, but she doesn't bother correcting her because of killed my husband perks — people are nice to her, no one has tried to remarry her (i.e control her), and people buy her jewelry. Thing is, Greta's life is looking pretty sweet to other women in the village, and now some of them want to know how to kill their husbands and get the same freedom.
For a more comprehensive list of new releases, check out our New Books newsletter.
Thanks for reading; it's been cute! If you want to reach out and connect, email me at erica@riotnewmedia.com or tweet at me @erica_eze_. You can find me on the Hey YA podcast with the fab Tirzah Price, as well as in the In The Club newsletter.
Until next time,
Erica