Season Greetings, romance lovers! We're only three sleeps away from Christmas and, even with my Grinch-like tendencies, I have to admit I'm a little excited. I'm one who gets joy from watching others open gifts I picked out for them, so I am really looking forward to that.
Speaking of Christmas, I wanted to give a heads up that there will not be a newsletter on the 26th or January 2nd. There will be one on the 29th and the January 5th but the other two days are when Book Riot is observing the associated holiday. After that though, it will be back to hearing from me twice a week.
Also, it's time for Read Harder 2023! We're going on nine years for this challenge and we love that we're still able to help you push your reading limits! Click here to sign up to receive newsletter tailored for each prompt and recommendations for books to tackle all 24 tasks from some of our well-known Rioters.
Bookish Goods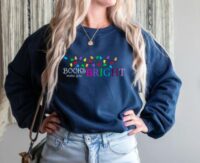 Not only is this true, but it is also festive which makes it a win/win in my book. Now, I don't get a lot of sweatshirt weather out in my neck of the woods but still this may be something to keep away for when it does happen. This comes in eleven colors and the prices start at $25.
New Releases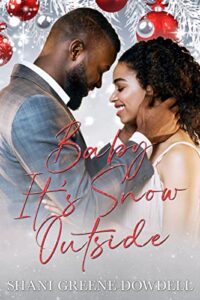 When his sick grandmother refuses to see any doctor other than hers, Ishmael decides he has no choice but to go to Dr. Miracle's house for help. It's attraction at first sight for both of them and neither can deny it. Will these two lonely hearts find true love or will their affair end before the stroke of midnight on New Year's Eve?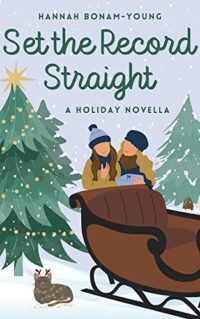 When life-long friends Clara and Evan both find themselves in a situation where they need a fake girlfriend, they decide to fill that role for each other. However, as the fake dating commences, Clara begins to develop romantic feelings for her friend, leaving her to wonder if there is an undiscovered and unexplored side of herself. And Evan, who has had a secret crush on her friend for a while, worries she that she may have made a mistake playacting at something that she really wants.
Please note that this book contains mention of homophobia, religious oppression, and intolerance from family members.
For a more comprehensive list of new releases, check out our New Books newsletter.
Riot Recommendations
With Christmas a few days away, I decided that today's recommendations would be Christmas romances. I know we're just a few days away from the holiday and hopefully these will be a nice way to relax in the coming days. And they're both relatively short, so they should make for quick reading.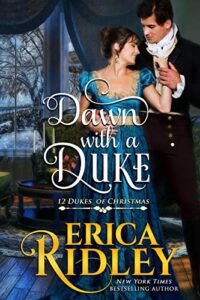 After Belle's chaperone falls ill on the way to a party, she must assume the role of a widow in order to protect her reputation as the daughter of a duke. And she decides that a little harmless flirtation with the handsome Calvin wouldn't hurt. When they find themselves snowbound though, and real identities are discovered, both are left wondering what will happen when the snow melts away?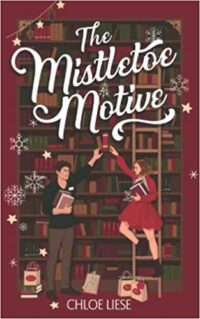 Gabriella and Jonathan are co-workers who can't stand each other. When they find out that the independent bookstore they work at is having money issues, they worry that means one of them will be laid off. A bet is made that whoever has the least sales in December will voluntarily resign and the competition is off. However, as the months progresses, Gabby begins to see a softer side of Jonathan and wonders if there is more to him than meets the eye.
*I've linked the paperback version of this book. The ebook version of this title is a Kobo exclusive and can be purchased here.
And that's all for today y'all. Remember, it will be one week before you get another newsletter from me since there won't be one sent on the 26th. Whether you celebrate Christmas, Hanukah, any other holiday or not at all, I hope that the next week is awesome for you. Until then, happy reading and stay warm and hydrated.
— PN Hinton