Hello and welcome (back) to the Kissing Books newsletter. It's me, PN, back in your inbox with more romance updates and hopefully some bursts of serotonin to help get you through your day and/or week. I got a big boost of serotonin last weekend with a hair appointment that resulted in awesome new hair, which is always a good feeling.
While I haven't started a holiday read yet (still holding out for my BOTM box to come in), the holiday movie intake has begun. So far, it's been the live action How the Grinch Stole Christmas, bits and pieces of Elf (sine I'm not a huge fan overall), Home Alone, and Gremlins. Yes Gremlins is a Christmas movie. I have this fight every year with my spouse and it is a hill I will die on.
Also, it's time for Read Harder 2023! This is the ninth year Book Riot has done this challenge and we love that we're still able to help you push your reading limits! Click here to sign up to receive newsletter tailored for each prompt and recommendations for books to tackle all 24 tasks from some of our well-known Rioters.
Bookish Goods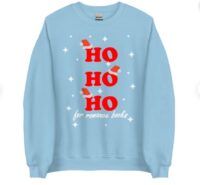 This actually made me laugh out loud when I saw it and so I knew it was perfect to boost as a bookish good. It's perfect for this season and looks comfy as all get out, which means it's perfect for curling up next to the fire and reading the night away. This comes in three colors and six size options and is priced at $35.
New Releases
Tired of being the butt of her family's jokes, Candace 'Candy' decides to enroll in a cooking class to enhance her culinary skills. When she walks in and discovers that longtime family friend Kenneth is the instructor, she almost walks right back out. Kenneth on the other hand is excited to both help Candy learn more about the art of cooking and the opportunity to get to know the curvy beauty even more.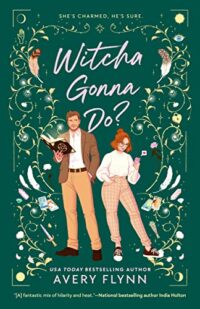 In this witchy romance, it's distaste at first sight for the magic-less Tilda and full-of-magic Gil. But somehow they keep getting set up on blind dates. Three to be exact. And although the animosity is real, so is the undeniable and mutual attraction. When Tilda inadvertently freezes her entire family, she has to swallow her pride to ask Gil for help to break the spell before the news breaks out and her powerful family's powerful enemies try to take advantage of their vulnerable state.
For a more comprehensive list of new releases, check out our New Books newsletter.
Riot Recommendations
Today is 'Pretend to Be a Time Traveler Day.' Now, while the premise sounds prank-related, it did give me the idea of a time travel romance theme, a fairly popular trope in romance.
I've read a few of these and do enjoy them. But personally, it's highly unlikely I would be happy to find myself in the past. While the present time isn't exactly what one would call kind to a woman who fits my particular demographic, it's somewhat better than anything in the past.
That aside, time travel is still something that people enjoy reading about and it can be fun. So, without further ado, here are some time travel romances for your consideration.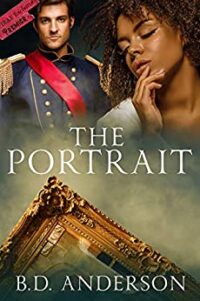 When she gets dragged by her mother to yet another estate sale, Marleigh is surprised at how drawn she is to a portrait of a British soldier and ends up buying it. When she gets it home, she finds the reason it is so life-like is because the subject of the painting, Winston, was trapped in it by a witch. As Marleigh works to break him free of the curse, the attraction between them builds — but is it for real or just an effect of the spell?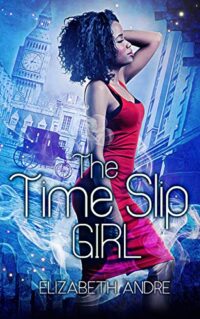 While visiting London, computer programmer Dara steps through the door of a shop and finds herself in 1908. Shop girl Agnes graciously gives her a place to stay while she adjusts to her new surroundings. Neither woman can deny the attraction they feel for one another but, in addition to all the prejudices that the two woman would face as an interracial couple in that time is the looming fear of Dara being pulled back to her time with little to no warning.
Pick some food and get your soulmate's initial.
The Washington Post released their selections of funny romance novels from 2022.
Entertainment Weekly recommends these holiday romances.
If you ever wondered how Julia Quinn reacted to the end of the first season of Bridgerton, well now you know.
And that is all I have for y'all today. I'll be back on Monday though so it won't be too long until you hear from me again. In the meantime, you can find me posting over on Twitter under @PScribe801. Until then, happy reading and stay warm and hydrated.