Welcome (back) to the Kissing Books newsletter. It's the first day of December, y'all and the last month of 2022. We're almost there.
Now, I typically wait until the day after Turkey Day to consume anything holiday related. But this year I decided to wait until December officially started. The first movie I'm planning on watching is Writing Around the Christmas Tree. Now, we all know what they say about best laid plans so we'll see what the future brings. If I do though, I'll be sure to update on what I thought next time.
In things currently bringing me joy, I picked up a copy of Legends & Lattes from one of my local indie stores. I was also pleased that I correctly guessed the BOTM clue and that one of the picks this month would be Kiss Her Once For Me, which y'all know was the one I picked for even more holiday reading. And even factoring in those two purchases, as well as the copy of Delilah Green Doesn't Care I recently treated myself to, I am still at my goal of reading half of the books I bought this year.
And I'm making a promise: no more (purchased) books for the rest of the year. Gifts and ARCs are a whole different story.
And on that note, onto the rest of the newsletter!
Bookish Goods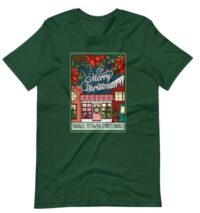 Of course this was going to be the bookish good to start December off with. I know that these small town Christmas movies are all the rage in July and December. And, if we're being honest, we all know one person who watches these movies all year-round. Whatever the case is for you or your loved ones, this is just the perfect thing to watch for all your holiday movie viewings. Priced at $25.
New Releases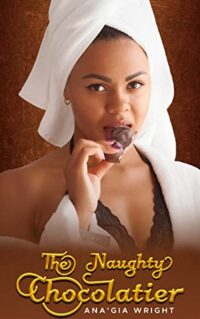 Celestial is recently divorced and looking for love. Ellis is a handsome restaurant owner who is trying to get a handle on the business he just inherited. After he saves her from a terrible arranged date, their paths continue to cross. This leads them both to wonder if destiny is about to open a new chapter for both of them.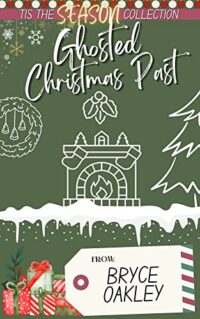 When nanny Merritt and private chef Dylan's paths cross a year after the latter ghosted the former, on Christmas day no less, there is a little bit of tension in the air. This gets a bit tighter when Merritt finds out they're sharing a room while working at a holiday house in the Rockies. And when Dylan says she wants to give them a second chance, Merritt nearly explodes. This is part of an entire collection of nine novellas that all get released today, so if this one isn't calling to you, there are eight other holiday filled options to choose from!
For a more comprehensive list of new releases, check out our New Books newsletter.
Riot Recommendations
This season is also the time of the year that the desire for snowed in romances goes up. I know that I've talked about this before, but that was last year. And I have yet to do it this year and it also fits in with the overall theme of this edition.
So yay time for snowed in romances!! And no worries; I made sure there were no repeats from my previous list.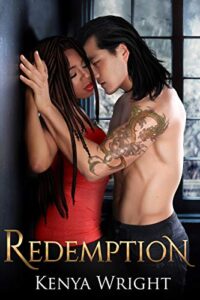 On the run from her abusive husband for three years, Kenya and her three kids find themselves snowbound at Yoshiro's house. After the mafia murdered his family, Yoshiro left his life of crime, retreating to solitude for five years. Understandably, both of them have walls around them, but the close quarters and an undeniable attraction work to break them down, leaving them to wonder if they should both take this opportunity for a second chance family.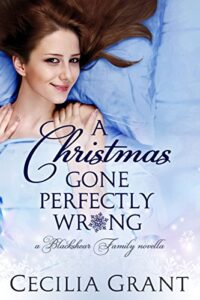 When Andrew is asked to drive Lucy to a house party, it is just another addition to the long list of tasks that have been bestowed on him. While he's understandably grumpy about it, Lucy is overjoyed at the opportunity to break away from her mundane life. However a carriage mishap seems to forecast a scandal rather than a happy holiday, leaving a stoic man and carefree woman to wonder if love will help to make the best of this situation.
Pick some books and get a romcom to watch.
If you're looking for some holiday romances to curl up with this month, here is a decent list of some options.
Guess the romantic movie by a random quote.
And that is all I have for y'all this fine Thursday. I'll be back in your inboxes on Monday with a fresh edition. In the meanwhile I can be found floating around Twitter under @PScribe801. Until next time, happy reading and stay warm and hydrated.