Sponsored by Amazon Publishing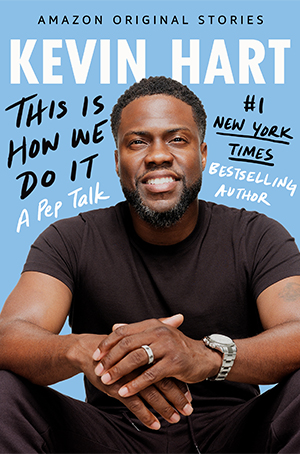 tk
Scarlett Johansson to Star in Just Cause TV Adaptation
Scarlett Johansson is set to star in a new TV adaptation of Just Cause, based on the John Katzenbach novel of the same name. Nearly 30 years ago, 10 year old Johansson played a little kid in the film adaptation of the novel, starring Sean Connery. Now, the actress replaces Connery in a new take on the original material. Amazon's Prime Video has given the project a straight-to-series order.
Kim Moore Wins Forward Poetry Prize
Kim Moore's poetry collection All the Men I Never Married has won the £10,000 Forward prize for best collection. This collection of 48 poems confront everyday sexism through exploring experiences with exes and significant others. Chair of judges Fatima Bhutto said the collection was "full of dangerous wit and knowing humor that speaks directly to the reader in a hugely pleasurable way." The other collections shortlisted were Pilgrim Bell by Kaveh Akbar, Sonnets for Albert by Anthony Joseph, Cain Named the Animal by Shane McCrae, and The Illustrated Woman by Helen Mort.
Books Not Bars for the Holidays!
In an effort to support those inside the prison system, Haymarket Books is hosting Books Not Bars for the Holidays. Haymarket hopes to make their books available for free for those who are incarcerated, in an effort to "connect people with radical books and opportunities for political education." Right now, you can donate money to help Haymarket Books send books inside as holiday gifts. All funds raised will go towards costs of books and shipping, in the hopes of sending in at least 500 books by the end of the year. Any amount raised past Haymarket Books' $5,000 goal will go towards sending additional books inside. You can donate and get more details here. Or you can request a book for an incarcerated loved one here.
We Need Diverse Books Launches #BooksSaveLives Campaign
Help put an end to book censorship with We Need Diverse Books' new campaign #BooksSaveLives.