Sponsored by Yen On, the Yen Press imprint dedicated to novel lovers!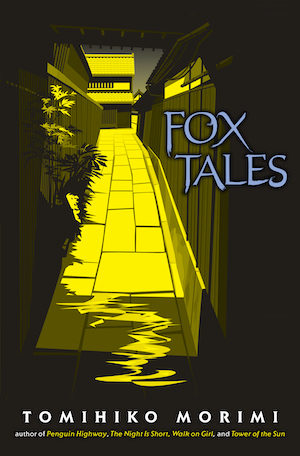 tk
Pitchfork Announces Their 15 Best Music Books of 2022
Pitchfork has announced their picks for the best music books of 2022. This list of fifteen books was chosen by Pitchfork staffers and contributors. "The best music books, whether they are history, cultural criticism, memoir, or some hybrid of all three, give you new ears with which to listen," Pitchfork writes. The list includes Joe Coscarelli's Rap Capital: An Atlanta Story; Shana Goldin-Perschbacher's Queer Country; Hua Hsu's Stay True; and Danyel Smith's Shine Bright: A Very Personal History of Black Women in Pop.
You Season 4 Gets Earlier Premiere Date on Netflix
The fourth season of Netflix's highly popular thriller series You will premiere one day earlier than expected. You, based on Caroline Kepnes's best-selling novel of the same name, will drop the first half of its fourth season on Thursday, February 9th. The second half of the season will premiere one month later, on Thursday, March 9th.
Horror Anthology The White Guy Dies First Coming in Summer 2024
Tor Teen will release the horror anthology The White Guy Dies First in summer 2024. The book, edited by Terry J. Benton-Walker, will feature 13 authors of color writing short stories in which the white guy always dies first. In addition to Benton-Walker, the collection will include stories from Faridah Àbíké-Íyímídé, Kalynn Bayron, Kendare Blake, H.E. Edgmon, Lamar Giles, Chloe Gong, Alexis Henderson, Tiffany D. Jackson, Adiba Jaigirdar, Naseem Jamnia, Mark Oshiro, and Karen Strong.
Why Book Blogs Still Matter in an Age of BookTok
While TikTok might be the leading bookish social media platform, there's still value for readers and creators in book blogs.