Hey‌ ‌there‌ horror fans, ‌I'm‌ ‌Jessica‌ ‌Avery‌ ‌and‌ ‌I'll‌ ‌be‌ ‌delivering‌ ‌your‌ ‌weekly‌ ‌brief‌ ‌of‌ ‌all‌ ‌that's‌ ‌ghastly‌ ‌and‌ ‌grim‌ ‌in‌ ‌the‌ ‌world‌ ‌of‌ ‌Horror.‌ ‌Whether‌ ‌you're‌ ‌looking‌ ‌for‌ ‌a‌ ‌backlist‌ ‌book‌ ‌that‌ ‌will‌ ‌give‌‌ you‌ ‌the‌ ‌willies,‌ ‌a‌ ‌terrifying‌ ‌new‌ ‌release,‌ ‌or‌ ‌the‌ ‌latest‌ ‌in‌ ‌horror‌ ‌community‌ ‌news,‌ ‌you'll‌ ‌find‌ ‌it‌ ‌here‌ in‌ ‌The‌ ‌Fright‌ ‌Stuff.
Well, folks, the year is drawing to a close. This is our last November newsletter and one of only four editions of The Fright Stuff left until 2023 is upon us! So I thought I'd close out this last month of autumn by spotlighting some fantastic horror titles from the backlist, before we go jumping into "best of"s and "most anticipated"s over the next couple of months.
So let's get creepy!
Bookish Goods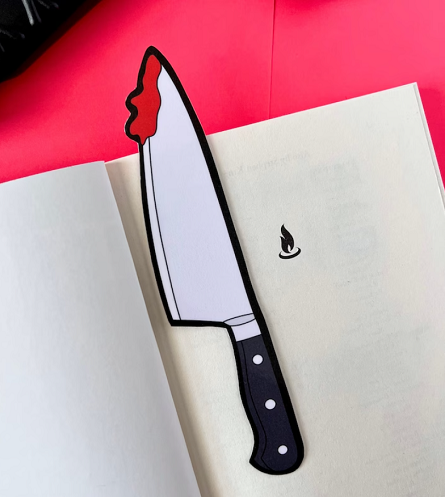 Can you have too many bookmarks? Personally, I don't think so. Now usually I amass bookmarks by chance, but I really should start ordering more themed bookmarks to pair with my reading, because there are just so many amazing options. Take for instance this awesome bloody knife bookmark, perfect for pairing with your next slasher read. It's just so adorable! (In a "just stabbed a babysitter" way.)
$7
New Releases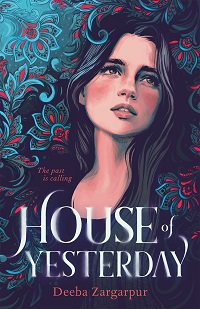 House of Yesterday is my favorite type of haunting story, where grief and ghosts collide. Inspired by Zargarpur's own Afghan-Uzbek heritage, it's the story of 15-year-old Sara, who tries to escape from the chaos of her collapsing family life by working on her mother's most recent home renovation project. But houses are as alive as the people who inhabit them, with much longer memories. What else is a ghost, after all? The house Sara's working on has old secrets in its bones, and as they manifest themselves as frightening apparitions, Sara is forced to face the darkness of her family's history, and the realization that her life will never go back to the way it was. How can it, when she's finally learned the truth.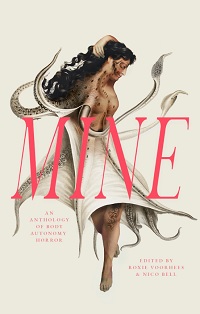 Mine, like the title says, is a collection of stories that highlights, body horror, specifically, the loss of autonomy inherent in it. Sixteen stories explore transformations, possessions, and what it means to have control and/or loose control of our own bodies. Creature Publishing has announced they will be donating all the profits from Mine to the National Abortion Rights Action League (NARAL) to support reproductive freedoms. You know I love an anthology, and if I can indulge my affection for both anthologies and body horror while supporting a good cause, it's doubly good!
For a more comprehensive list of new releases, check out our New Books newsletter.
Riot Recommendations
Fresh From the Skeleton's Mouth
Esquire has released their selections for the 22 Best Horror Books of 2022, and there are more than a few Fright Stuff favorites on there!
As always, you can catch me on twitter at @JtheBookworm, where I try to keep up on all that's new and frightening.