Welcome to Read this Book, a newsletter where I recommend one book that needs to jump onto your TBR pile! These books come from all sorts of different genres and age ranges. This week, let's talk about Southern food!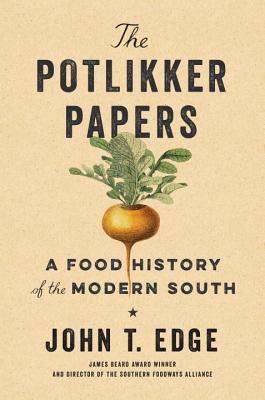 As a food lover who lives in the South, I'm always looking for more books that sit at the intersection of cuisine and culture. Founding Director of the Southern Foodways Alliance John T. Edge gives us all of that and more with his wonderful book The Potlikker Papers. Edge writes about how the South's culture is reflected in cuisine. He takes us on a tour of the American South, along the way to describe the key places and why they have become landmarks for Southern Cuisine.
Edge is part of the new South, a growing cultural movement that aspires to make a better South, much in the vein of The Bitter Southerner's famous campaign. The Potlikker Papers writes about Southern cuisine from this more progressive perspective, giving us the history of Southern food, both the good and the bad.
Edge gives a very broad overview of Southern food, describing the various communities that helped create modern Southern cuisine and illustrating how it will continue to evolve over the coming decades. Most importantly, he notes vital contributions of Black chefs throughout the years. He describes how Southern cuisine would not exist if not for these incredible taste makers who are in many ways the cornerstones of Southern cooking.
I especially love the audiobook, which Edge performs himself. There's just something perfect about listening to Edge's incredible accent as he describes mouth-watering dishes. I think it's also important to note that The Potlikker is just an overview, one tile in the mosaic of Southern food. Books like, High on the Hog and The Cooking Gene are key texts about the contribution of African Americans to Southern Cuisine. And chefs like Edna Lewis have done incredible work on bringing Southern Appalachian foodways to the forefront of Southern Cuisine. I could go on, but I think you get the idea. 🙂
Want to read books from this newsletter? You can, for free! Get three free audiobooks with a trial to Audiobooks.com. Claim your 3 free audiobooks now!
---
That's it for this week! You can find me over on my substack Winchester Ave or over on Instagram @kdwinchester. As always, feel free to drop me a line at kendra.d.winchester@gmail.com. For even MORE bookish content, you can find my articles over on Book Riot.
Happy reading, Friends!
~ Kendra