Welcome to In Reading Color, a space where we focus on literature by and about people of color.
Success! I watched Black Panther 2 this weekend! It was kind of what I expected from what I had heard — there was, of course, lots of action, but also a lot of sorrow, especially when Chadwick Boseman was referenced. I know the character he played in the movie was T'Challa, but how he and his character both died seemed to be similar. I was definitely sniffling at the end.
Its happier elements were more of the same from the first movie: gorgeous depictions of African culture, but with some cool aspects of Mesoamerican culture by way of the new antagonist Namor. In addition to a couple new releases, I thought I'd highlight a couple SFF books that show off African and Mesoamerican lore just as brilliantly as Black Panther did.
Bookish Goods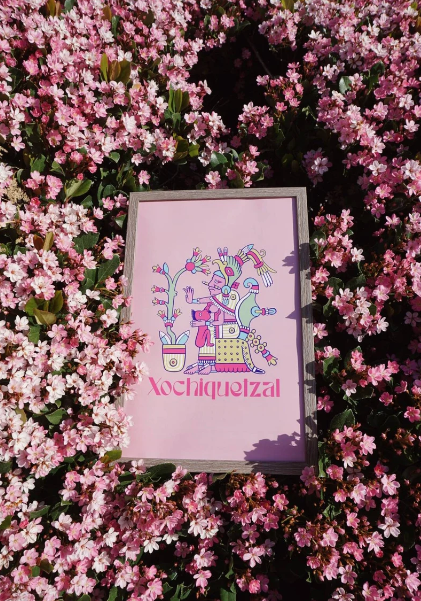 This isn't entirely bookish, but it fits today's theme and is so cute to me. Xochiquetzal was the Aztec goddess of beauty, love, art, and music. $13
New Releases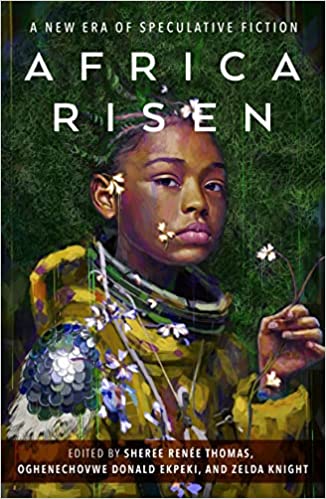 Africa Risen, edited by Sheree Renée Thomas, Oghenechovwe Donald Ekpeki, and Zelda Knight
This collections' award-winning editors have assembled a breathtaking anthology of science fiction and fantasy from Africa and its diaspora. Among the 32 original stories are a tale of a supercomputer that stores the minds of the country's ancestors, and another in which the daughter of a rain goddess inherits her powers, which are needed to save the world. There are some familiar names among the list of contributors, like Tananarive Due, and many other ones that are new to me, but who I'm excited to discover.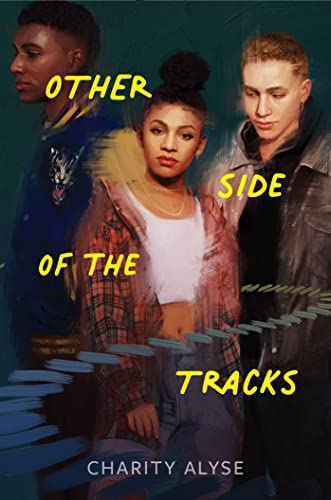 In this YA novel, the towns of Bayside and Hamilton are separated — both racially and physically — by train tracks. When Zach, a white kid from Philly, crosses the tracks to meet his musical idol, a famous jazz musician, he also meets Capri. Capri, like her brother Justin, plans to escape her city, which has become complacent in racial segregation. Her meeting Zach gives her hope that she can make it on Broadway as a dancer. But then Zach's friend is murdered by a police officer and the teens suddenly find themselves in the middle of a racial feud between the two towns.
For a more comprehensive list of new releases, check out our New Books newsletter.
Riot Recommendations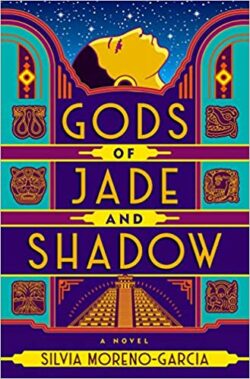 I really loved this when I read it about three years ago. It follows Casiopea Tun, a girl who dreams of a life that will release her from cleaning her wealthy grandfather's house. When she finds a weird wooden box in her grandfather's room, she opens it, freeing the Mayan god of death. He tasks her with helping him regain his throne from his trifling brother, which will lead to her attaining her dreams if she succeeds, but her death if she doesn't. So Casiopea sets out with the oddly intriguing death god, the two of them traveling from the glittering Jazz Age Mexico City to the depths of the Mayan Underworld.
Moreno-Garcia also dabbles in a little Aztec lore (there is some overlap between Mayan and Aztec culture) with Certain Dark Things. In it, lonely street kid Domingo and Atl, a descendant of Aztec blood drinkers, team up to escape a dangerous vampire clan.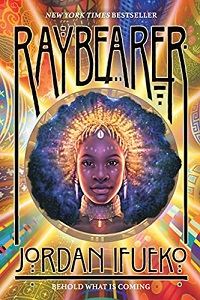 Tarisai was raised in isolation, and, with a number of rotating tutors, also raised to be the perfect companion to the Crown Prince. When the time comes for her to fulfill the purpose her absent mother, known as The Lady, has set out for her, she travels to Amritsar. In the capital, she is to compete with other children to become one of 11 chosen to be the Prince's most trusted companions who will share a profoundly deep bond with him. A family like this is all she's ever wanted, but The Lady wants her to kill the prince. I loved, loved this one and am still planning to read the sequel. One of the best things about it is the world building that's rooted in the lore of different African cultures — there are drums that spread messages magically, fantastical creatures, and vibrant descriptions of food, clothing, and dance. There are also magic tattoos, demon children, and an underworld that takes children sacrifices. Y'all need to read this asap if you haven't already.
Thanks for reading; it's been cute! If you want to reach out and connect, email me at erica@riotnewmedia.com or tweet at me @erica_eze_. You can find me on the Hey YA podcast with the fab Tirzah Price, as well as in the In The Club newsletter.
Until next time,
Erica