Sponsored by Dark Horse Comics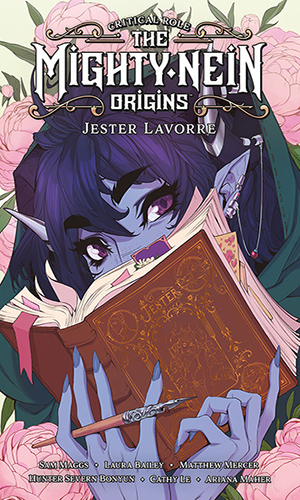 tk
Walking Dead Showrunner Angela Kang to Lead Marvel's Silk
Walking Dead showrunner Angela Kang has moved her overall deal from AMC to Amazon and has signed on to oversee Marvel's Silk: Spider Society. This project is the first in an expected slate of Marvel TV series based on the Sony Pictures universe. Silk is executive produced by Phil Lord and Chris Miller (Spider-Man: Into the Spider-Verse). "I'm beyond thrilled to be joining the Amazon Studios family for this next chapter of my career," Kang said in a statement. "I look forward to working with the executive team on diverse, character-forward, watercooler shows for a global audience and am so excited to dive in to my first challenge — bringing Korean American superhero Silk to life on screen." A release date for Silk has not yet been announced, but the series will air first domestically on MGM+ and then globally on Amazon's Prime Video platform.
Shakespeare Portrait Said to be Only One Made in His Lifetime on Sale for £10m
A portrait of William Shakespeare is currently on sale for more than £10m and is being displayed in London. The portrait is said to be the only signed and dated image of William Shakespeare created during his lifetime. It was painted by Robert Peake, court painter to King James I, and is signed and dated 1608. The artwork went on display on Wednesday at Grosvenor House hotel in west London.
Winston Duke Reacts to Black Panther Fans Who Wanted Chadwick Boseman to be Recast
Winston Duke has a response for Black Panther fans who wished for the recasting of King T'Challa following the 2020 death of Chadwick Boseman. Duke, who stars as M'Baku in the new film Black Panther: Wakanda Forever, said in an interview with Esquire, that these fans "center their own need for a character when none of this would be possible if the people who brought this to life didn't participate, from behind the scenes to in front of it." Duke went on to say, "There's no way that the saga and interpretation of T'Challa, King of Wakanda, will end. He is canon. So trust that it'll come. But allow this to be a human experience."
Children's Author Marcus Sedgwick Dies
Celebrated children's writer Marcus Sedgwick, who was nominated for more than 30 awards, has passed away unexpectedly. He wrote Midwinterblood among many other beloved books.