Sponsored by Mukana Press: Discovering Africa's rising literary stars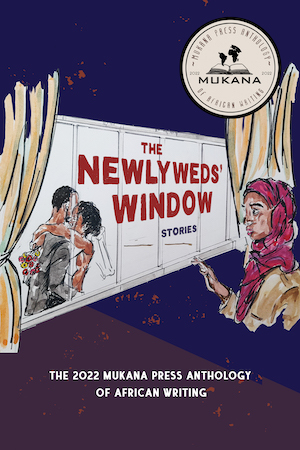 tk
BookTok Erupts Over FBI Takeover of Z-Library
The FBI's takedown of Z-Library, one of the world's largest repositories of pirated books and academic papers, has the entire BookTok community talking. "I have never seen authors and readers go head-to-head the way they did that week," said BookTok content creator Lexi Hardesty, who is also a student at the University of Kentucky. According to Hardesty, some BookTokers were even comparing the shutdown of the Z-Library website to the mythical burning of the library of Alexandria in 48 BCE. On the other hand, authors across BookTok have expressed their relief. "Piracy costs us our sales, specifically for marginalized authors; it adversely impacts public libraries; and it hurts the publishing industry," said Nisha Sharma, BookToker and author of Dating Dr. Dil. "Essentially when you mourn Z-Library, you are mourning the end of theft." Following the takedown of Z-Library, the FBI revealed that the people behind the website were two Russian nationals, Anton Napolsky and Valeriia Ermakova. Napolsky and Ermakova have been charged with criminal copyright infringement, wire fraud, and money laundering.
Bernie Sanders to Publish Book Outlining Vision for "Political Revolution"
Former presidential candidate Bernie Sanders is publishing a book outlining "a vision of what would be possible if the political revolution took place." Penguin Random House will publish It's OK to Be Angry About Capitalism in February 2023. The publisher says that the book will look at what happens if "we would finally recognize that economic rights are human rights, and work to create a society that provides them."
Kristen Stewart to Make Feature Directorial Debut with The Chronology of Water Adaptation
Kristen Stewart is taking on her first full-length directorial project with the adaptation of Lidia Yuknavitch's memoir The Chronology Of Water. Stewart also co-wrote the adaptation with Andy Mingo. Imogen Poots will star in the film. "This project has been cooking for five years with the help of Scott Free, whom I could not be more privileged to have as partners and friends," said Stewart in a statement. "Imogen Poots will carry this movie and the staggering weight of Lidia's life. She can hold it. I am beyond lucky to have her."
The Best Books of 2022, According to the Washington Post
The Washington Post's Best Books of 2022 has a mix of fiction and nonfiction titles, and are about everything from colonialism to friendship.