Hello and happy Monday! I know that I say this every time but seeing as today is World Hello Day, I wanted to be sure that I greeted y'all with that specific salutation.
It's Thanksgiving Week, which for us means the Teenager has the whole week off. You would think that means he would be sleeping in but he actually still gets up relatively early even on days off and weekends. While that will be great for him when he gets older, it's more challenging when you're used to quiet in the morning while working from home. And he's got a lot of energy, so quiet he is not. I know these problems aren't huge in the grand scheme of things so I'll stop bemoaning them and just be happy my son is getting a mental break from school.
As for me, I found out that I actually ended up with Thursday and Friday off from the day job, which was a nice surprise. Don't get me wrong; extra money is also nice, but I'm using this as a sign from the universe that I need to take a break and recalibrate myself. And of course catch up on my reading.
Bookish Goods
I know there has been a fair amount of division on this song, especially after we were teased with it for so long. Personally, I think it's a bop and I have been playing the hell out of it. And I love all the different spins that people have put on it, including this one right here. If you're feeling the same way, then this sticker is perfect for you and, priced at only $4, is quite a bargain.
New Releases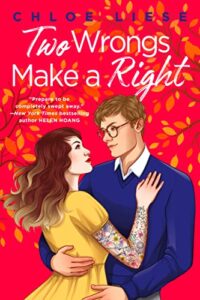 I am so glad that this book is finally out in the world, because I absolutely adored it. It's all about Jamie and Bea and their well-meaning but massively overstepping friends' attempts at matchmaking. Deciding that revenge is the best response, they pretend to fall in love and date, and plan to have a huge, dramatic breakup designed to make their friends feel guilty for their sneakiness. However, the more they pretend, the more they find that their friends may have been right and that they may actually be perfect for each other.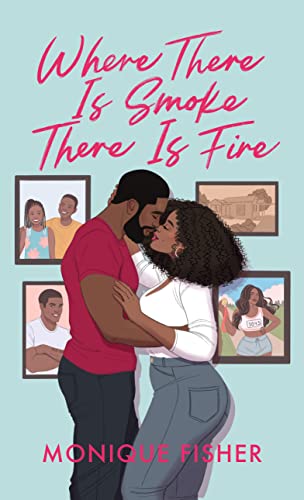 From the moment that Kara and Aaron "Smoke" met, the sparks between them were instantaneous. However, Kara, fresh off a breakup, isn't looking for a new relationship. And, while Smoke isn't looking for a casual affair, he also doesn't want to give up on her and accepts what he can get from her. This doesn't mean that he won't actively be working to change her mind, though.
For a more comprehensive list of new releases, check out our New Books newsletter.
Riot Recommendations
Today is also my Seester's Birthday! I know y'all don't know her from the Biblical Eve (well apart from those of you who know me in real life), but she's pretty darn special to me. So, this day is as well. Of course it hasn't always been that way since you know…we're sisters. But the important part is we're close now, which for various reasons, is a huge blessing.
One thing we've always had in common, though, is our love of reading. In fact, I'm the one who helped get her hooked on romance (in case anyone is interested, the book in question was Gentle Rogue). Which leads up to today's recommendations: books with sisters that also somehow tie to our relationship. Enjoy the recs and the personal mini-backstories!
This is a book and author we both love and have read multiple times. All Sophie wants to do is go to the town of Temptation, help her sister film a video, and leave. Mayor Phin wants the same thing. However, love, along with blackmail, adultery, and gossip among other things, have different plans for them. This is a hilarious and steamy read and remains one of my favorites by this author to this day.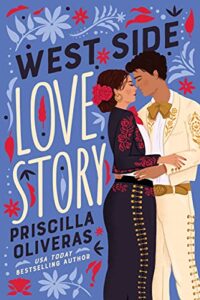 A Romeo and Juliet retelling set in San Antonio, Texas with battling mariachi bands? And you know it will have a happy ending cause it's a romance? Sign me up! As weird as it may seem, West Side Story has a huge role in our sister history. After our dad passed away, we went to see the local touring Broadway Across America production. Then when the movie remake came out, we went to see it, for her birthday as a matter of fact. And then we went to see our symphony play along with the original movie. So, it's something that is now officially one of "our" things. That and the fact that one of the mariachi bands is compromised entirely of sisters, make it perfect for this recommendation theme.
And that's all for today. I'll be back in your inboxes on Thursday. Yes, y'all get to start Thanksgiving off by hearing from me! I'll be sure to include some novellas for recommendations there for quick clicking and reading just in case you need it as a break from any social engagement.
I can also be found posting on Twitter under @PScribe801. Until then, happy reading and stay hydrated.
— PN Hinton