Hey there, shipmates, and happy Friday! I'm Rachel, and I'll be your acting captain here for the next few weeks as Alex is off traversing the cosmos. I normally handle Book Riot's historical fiction newsletter, Past Tense, but (shhh, don't tell anyone) SFF is my true love.
So what do we have in store for you today? New releases, bookish goodies, and some great SFF recommendations, including several Indigenous sci-fi and fantasy authors I think you should be reading.
Bookish Goods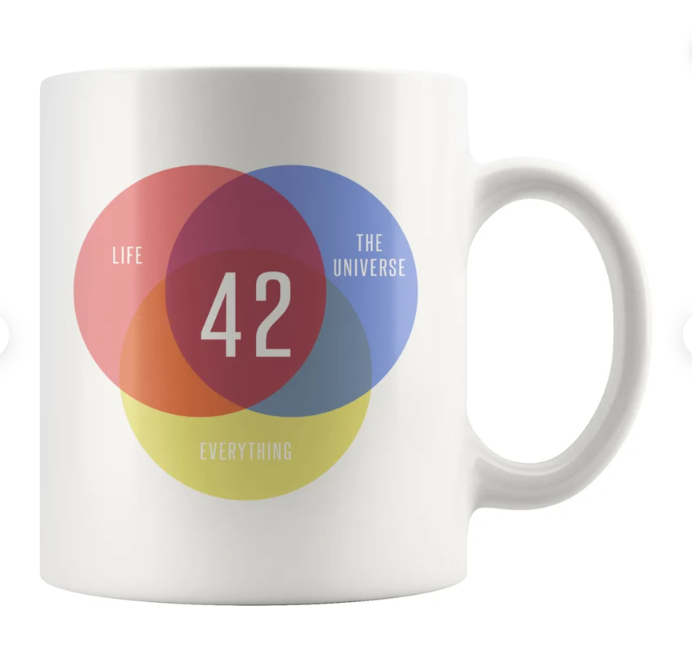 Hold the answer to life, the universe, and everything in the palm of your hands with this fun, Hitchhiker's Guide coffee mug. $20
New Releases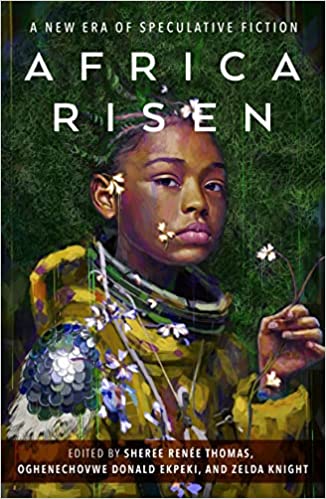 Africa Risen, edited by Sheree Renée Thomas, Oghenechovwe Donald Ekpeki, and Zelda Knight
I love a good anthology, and this one — full of speculative fiction from African and African diaspora writers — is at the top of my TBR.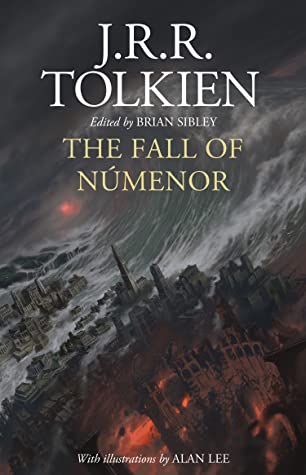 Couldn't get enough of the Amazon Prime Rings of Power TV show? This newly expanded edition of Tolkien's writings about the Second Age of Middle-Earth should satisfy that craving.
For a more comprehensive list, check out our New Books newsletter!
Riot Recommendations
November is Native American Heritage month, which is the perfect opportunity to talk about some of my favorite Indigenous SFF authors who I think everybody should be reading.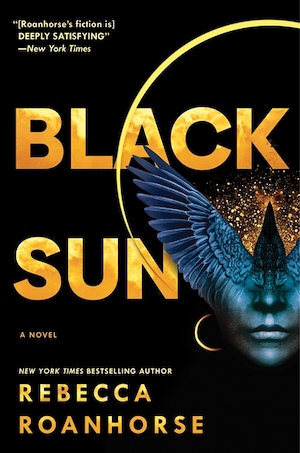 Black Sun by Rebecca Roanhorse
If you've been looking for a non-Eurocentric epic fantasy series, this one from Rebecca Roanhorse is it. Set in a world inspired by the pre-Columbian Americas, Black Sun is full of magic, adventure, political intrigue, and celestial prophecies. What more could you want? I'm also really excited to dig into Roanhorse's newest release: Tread of Angels.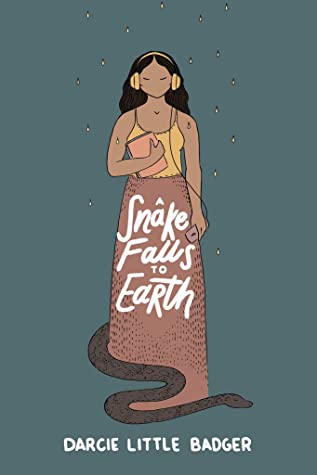 Darcie Little Badger is one of my favorite speculative fiction authors. Her young adult SFF novels are full of heart and stories influenced by Indigenous storytelling traditions. And her short fiction — like "Skinwalker, Fast-Talker," featured on the Levar Burton Reads podcast — is also excellent.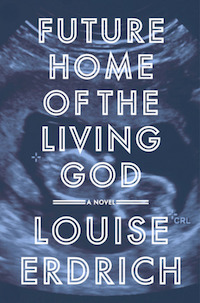 Erdrich doesn't always write speculative fiction, but, oh, when she does. In this dystopian novel, a pregnant woman fights for herself and the life of her unborn child as growing fears about the end of humanity threaten them both. Her newest novel, The Sentence, also blends speculative elements with the real world in what I strongly contend is one of the best pieces of fiction to come out of the Covid-19 pandemic.
Even more Indigenous SFF writers to check out: Stephen Graham Jones, Cherie Dimaline, Daniel H. Wilson, Eden Robinson, and Jennifer Givhan.
See you, space pirates, and be sure to thank your co-pilots. Mine, Kara, recently stole some leftover Halloween candy and buried it in one of my plants for safe keeping. She's a devious one.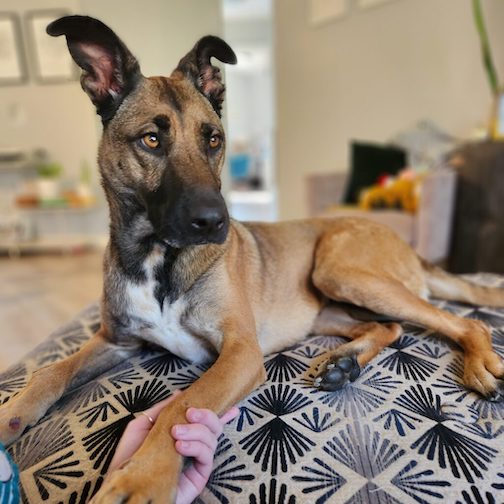 You can catch me @rachelsbrittain on Instagram, Goodreads, Litsy, and occasionally Twitter.