Sponsored by Chronicle Books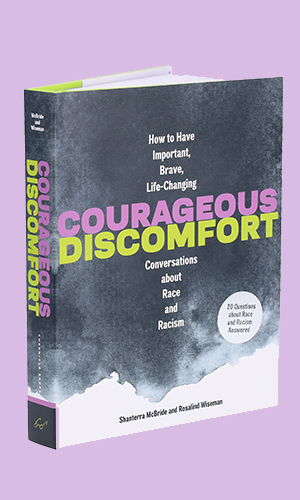 tk
Emily Henry Gives A Sneak Peek of New Novel Happy Place
Emily Henry, the #1 New York Times bestselling author of Book Lovers, People We Meet on Vacation, and Beach Read, is giving fans a sneak peek of her upcoming novel Happy Place. The book follows the story of a couple who broke up months ago, but have to pretend to still be together for their annual weeklong vacation with their best friends. You can read an excerpt of the novel and see the cover over at Entertainment Weekly. Happy Place will be published by Berkley on April 25, 2023.
New Princess Diaries Movie in the Works at Disney
Disney is returning to the world of Princess Diaries with a new film written by Aadrita Mukerji. Sources say the new movie will be a continuation of the Anne Hathaway-led series of films rather than a reboot. While Hathaway does not have a deal to return, the Academy Award-winning actress has expressed her support of the project. 2001's The Princess Diaries was based on the novel by Meg Cabot and starred Hathaway and Julie Andrews. In 2004, Hathaway returned for Princess Diaries 2: Royal Engagement. Debra Martin Chase, who produced the first two Princess Diaries films, is returning to produce this new project.
Publishing Fundraiser Supports Raphael Warnock for Georgia's Senate Race
Publishing Folks for Raphael Warnock is holding a fundraiser in support of Georgia Democrat Raphael Warnock's senatorial campaign. Warnock is going into a run-off race, facing off against Herschel Walker in Georgia on December 6, 2022. From today until November 18th, the fundraiser will be auctioning off portfolio reviews, editorial critiques, handmade items, original illustrations, signed books, and more. All proceeds will go directly to Warnock's campaign. 
Helena Bonham Carter Named London Library's First Female President
The 180 year old private library, the first lending library in London, will welcome Helena Bonham Carter as its first female president.