It's finally here, Book Friends!
Halloween has arrived, and it's the best time of the year. You're getting one more round of Book Radar, Scary Style before we get back to our regular programming, so strap in! I have so much to share with you today.
Book Deals and Reveals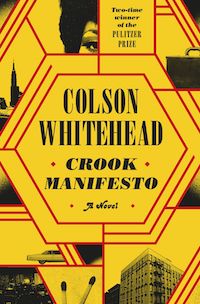 Two-time Pulitzer Prize winner Colson Whitehead is back with a second novel in a planned trilogy. Crook Manifesto will be out on July 18th, 2023, and you can see the cover for the upcoming novel on Oprah Daily.
Prince Harry's memoir, which will be entitled Spare, will be out on January 10th, and here's the cover reveal!
Big YA cover reveal time! Here are all the exciting cover reveals for Harper Teen's Summer 2023 YA lineup. Which one are you most excited about? Personally, I can't wait for Becky Albertalli's Imogen, Obviously.
International Literary Properties has acquired the literary estate of poet, social activist, novelist, and playwright Langston Hughes. ILP will manage Hughes's work in collaboration with the Langston Hughes estate.
FX has greenlit a new drama series based on Kazuo Ishiguro's acclaimed novel Never Let Me Go. Never Let Me Go will air on Hulu in the U.S.
David Pomerico at Harper Voyager has paid six figures for the North American rights to Sir Hereward and Mister Fitz: Stories of the Witch Knight and the Puppet Sorcerer by Garth Nix, the internationally bestselling author known for his children's and YA fantasy novels.
Kindred by Octavia Butler has been adapted into a series and will be premiering on Hulu. Here are the details.
Publishers in the UK say that books prices will likely rise. The increase is due to a number of factors, including material costs.
It's Halloween, so take this quiz to figure out what horror novel you should read today.
Book Riot Recommends
I'm a Contributing Editor at Book Riot, I write the Today in Books newsletter, and I'm a Bibliologist for Book Riot's Tailored Book Recommendations subscription service. I also have a PhD in English, so I'm basically a doctor of books. Books are my life, in other words, so in this section of the newsletter, let me share with you some upcoming books I'm super excited about. And I think you will be too!
Prepare Your Shelves!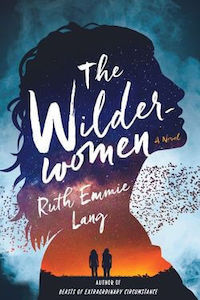 The Wilderwomen by Ruth Emmie Lang (St. Martin's Press, November 15)
Wow, it's Halloween and I'm not hyping up an upcoming horror novel? This better be good. Well, it is.
Ruth Emmie Lang's 2017 novel Beasts of Extraordinary Circumstance was such a phenomenal read, and although it's only been, like, five years since that book came out, it really does feel like ages, doesn't it? So much has happened since 2017 and a lot of it wasn't good. As we near the end of 2022, we deserve a beautiful, magical, mysterious new story from this author, don't we? Haven't we earned it? Well, this one delivers, and I can't wait for you all to read it when it comes out in mid-November. So prepare your shelves!
This book follows the story of the Wilder family. Zadie Wilder can see what's coming before it happens, which means she should have known her mother Nora was going to disappear. But not even her psychic abilities could save Nora Wilder. Meanwhile, Zadie's estranged sister Finn can't see the future, but she has an uncannily good memory, and is even able to remember the memories of others. One day, Zadie gets a memory of a woman singing a song she recognizes. It's a song about a bird. Zadie knows this memory must belong to her mother, which means she must still be alive somewhere.
Want to read books from this newsletter? You can, for free! Get three free audiobooks with a trial to Audiobooks.com. Claim your 3 free audiobooks now!
What I'm Reading This Week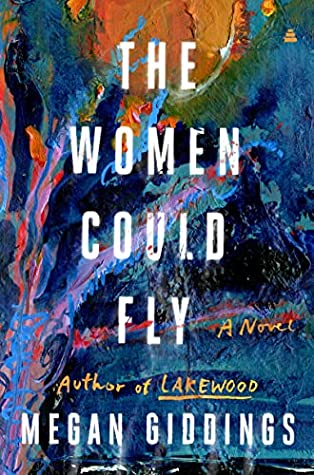 The Women Could Fly by Megan Giddings
The Family Game by Catherine Steadman
The Witch and the Tsar by Olesya Salnikova Gilmore
Uzumaki by Junji Ito
This Thing Between Us by Gus Moreno
Halloween Memes
This Spirit Halloween costume meme that's going around is great and everything, but why not just go as what you truly are this Halloween?
Stuff That Makes Me Happy
Okay, I don't know what you're doing for Halloween, but I have the coolest plans. Yeah, I'm staying home and getting online with my friends and playing Monster Prom Roadtrip. I'm so excited! Monster Prom games are so fun, and I've been eagerly awaiting this one.
And Here's A Cat Picture!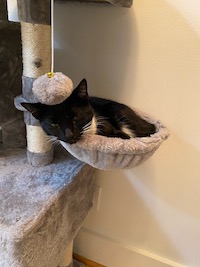 Here's Remy in his favorite little part of the cat tree. I love him. And he's sort of a black cat, so I figure a picture of Remy is perfect for Halloween, right?
What do you think? Do tuxedo cats count as black cats? Let me know.
And I guess I'll see y'all in November. I'm sad.