Sponsored by Avon Books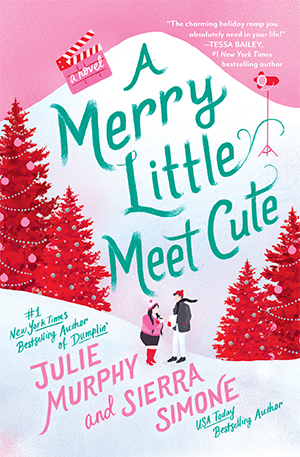 tk
Mika Kelly, Dermot Mulroney, and Maggie Grace to Star in Psychological Thriller Blackwater Lane
Minka Kelly, Maggie Grace and Dermot Mulroney are starring in the psychological thriller film Blackwater Lane. The movie is based on B.A. Paris's bestselling novel The Breakdown. Minka Kelly plays a woman who drives by a stranded motorist who is later murdered. Soon, the woman becomes convinced she is going to be the killer's next victim. But her husband (Mulroney) and her best friend (Grace) don't believe her, and they worry for her sanity. The film is being produced by Elizabeth Fowler, Warren Ostergard, and Lucinda Thakrar. Of the project, Fowler said, "Blackwater Lane is an intelligent female driven thriller set in the British countryside with lots of layers and a very modern twist. I am hugely excited to work with Jeff, Minka, Maggie and Dermot on B.A. Paris's chilling, entertaining and adrenaline fuelled story that I think will engage audiences worldwide."
Jennette McCurdy Inks Seven-Figure Deal for Debut Novel
Jennette McCurdy — former iCarly star and author of bestselling memoir I'm Glad My Mom Died — has signed a seven-figure two-book deal with Ballantine. The deal will see McCurdy diving into fiction with a debut novel. McCurdy's agent, Peter McGuigan, at Ultra Literary said in a statement that this deal marks a step McCurdy has long wanted to take. "Jennette wants to write fiction," McGuigan said. "Being a novelist is her dream job."
Presente!: Latina Girls Standing Up for Justice
On October 22nd, the César E. Chávez Branch Library in Oakland, CA is hosting a special in-person literary event: Latina Girls Standing Up for Justice. Join author Diana Ho as she hosts a conversation with Aida Salazar and Aya de León and the launch of their new books. The writers will discuss their writing and activism. Books will be available for purchase and checking out, and there will be a book signing and refreshments after the talk.
The Best Black Poets to Read (and Listen to!) Right Now
Celebrate all things Black poetry with the best Black poets to read and to listen to right now, including Morgan Parker.