Happy Tuesday, kidlit friends! As you read this, I should be either driving to the Smoky Mountains or already there. We were originally going to go to the beach two weeks ago, but alas Hurricane Ian ruined those plans. I love the Smoky Mountains though, and we're looking forward to visiting Dollywood and getting in some good mountain scenery! It should be beautiful this time of year; I will share a picture when I'm back!
Bookish Goods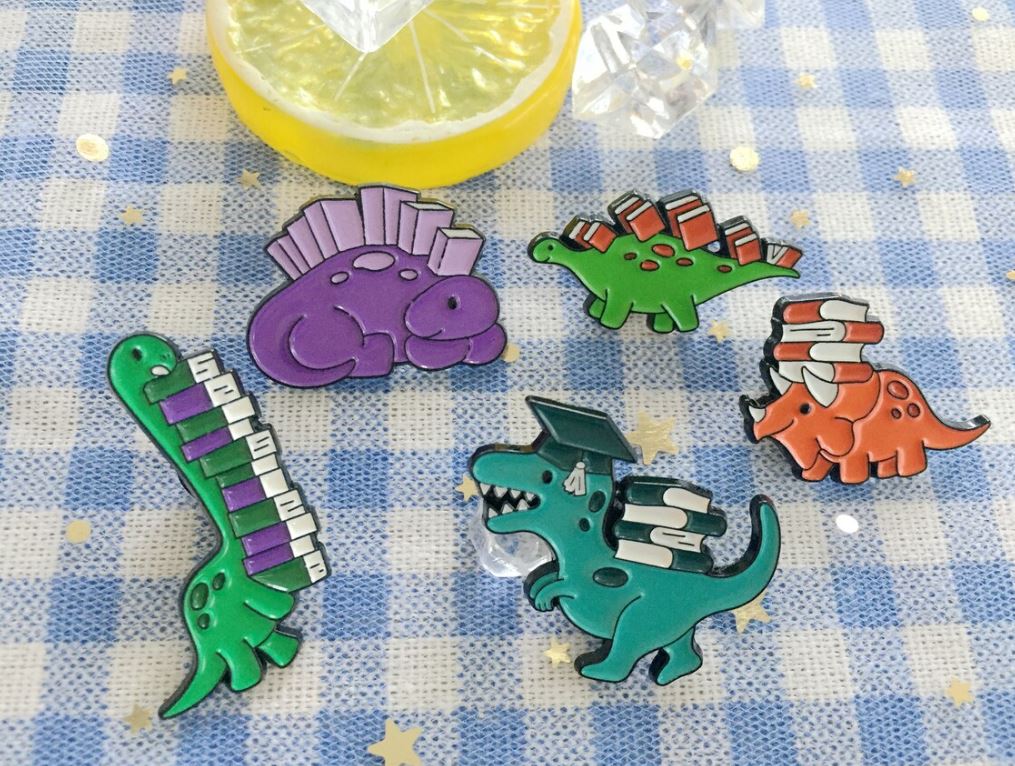 My kid loves dinosaurs, as do I, and these bookish ones are right up our alley! $3+
New Releases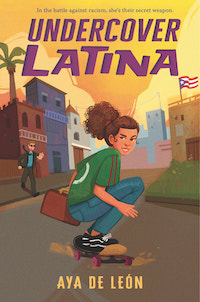 Prepare to have your socks knocked off by this awesome new middle grade novel that manages to pack so much into a thoroughly entertaining story. 14-year-old Andréa Hernández-Baldoquín works as a spy for a BIPOC spy organization that focuses on uncovering white supremacist terrorists. Her first solo assignment is to pose as a white student and get close enough to the son of a terrorist to see if she can uncover his father's whereabouts. To develop a friendship with him, she learns how to play a card game, and in so doing, starts to fall for her target's best friend and roommate, Rámon. With action-packed scenes, cosplay, romance, and thought-provoking discussions of race, this powerful middle grade is one of my favorites from the year.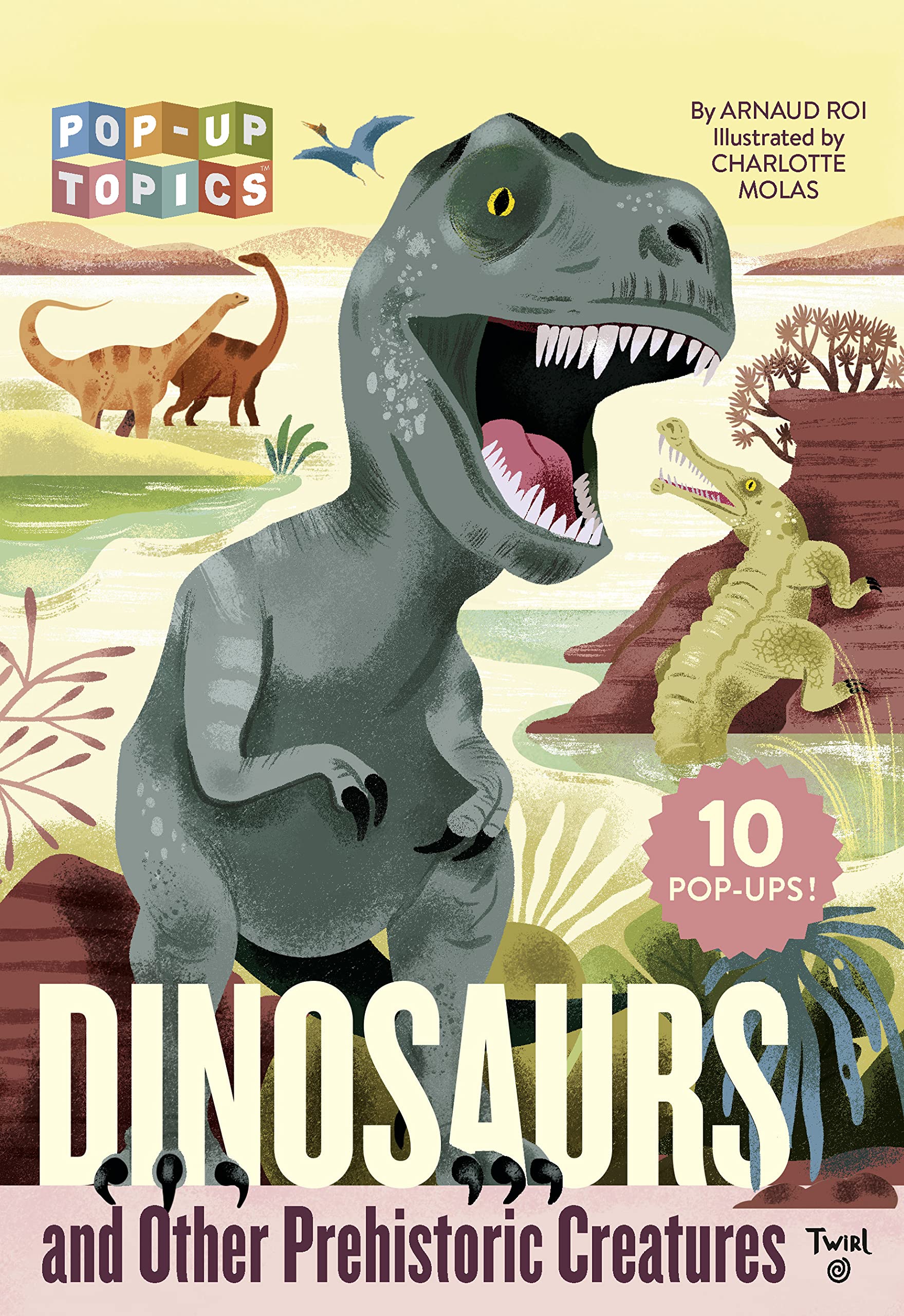 This pop-up dinosaur book is super neat. It probably would not hold up long in a public library, but if you're giving any gifts to preschool dinosaur lovers over the holidays, definitely keep this one in mind. Each page features a new dinosaur pop-up, from the Tyrannosaurus Rex on the cover (my daughter's favorite dinosaur) to the Argentinosaurus and Quetzalcoatlus. I watched the most recent Jurassic World movie over the weekend and I was able to identify many of the dinosaurs in the movie thanks to books like this!
For a more comprehensive list, check out our New Books newsletter!
Riot Recommendations
Halloween is right around the corner so if you haven't already, get those Halloween books out and start reading! These are four of my favorite new Halloween or spooky-themed children's books.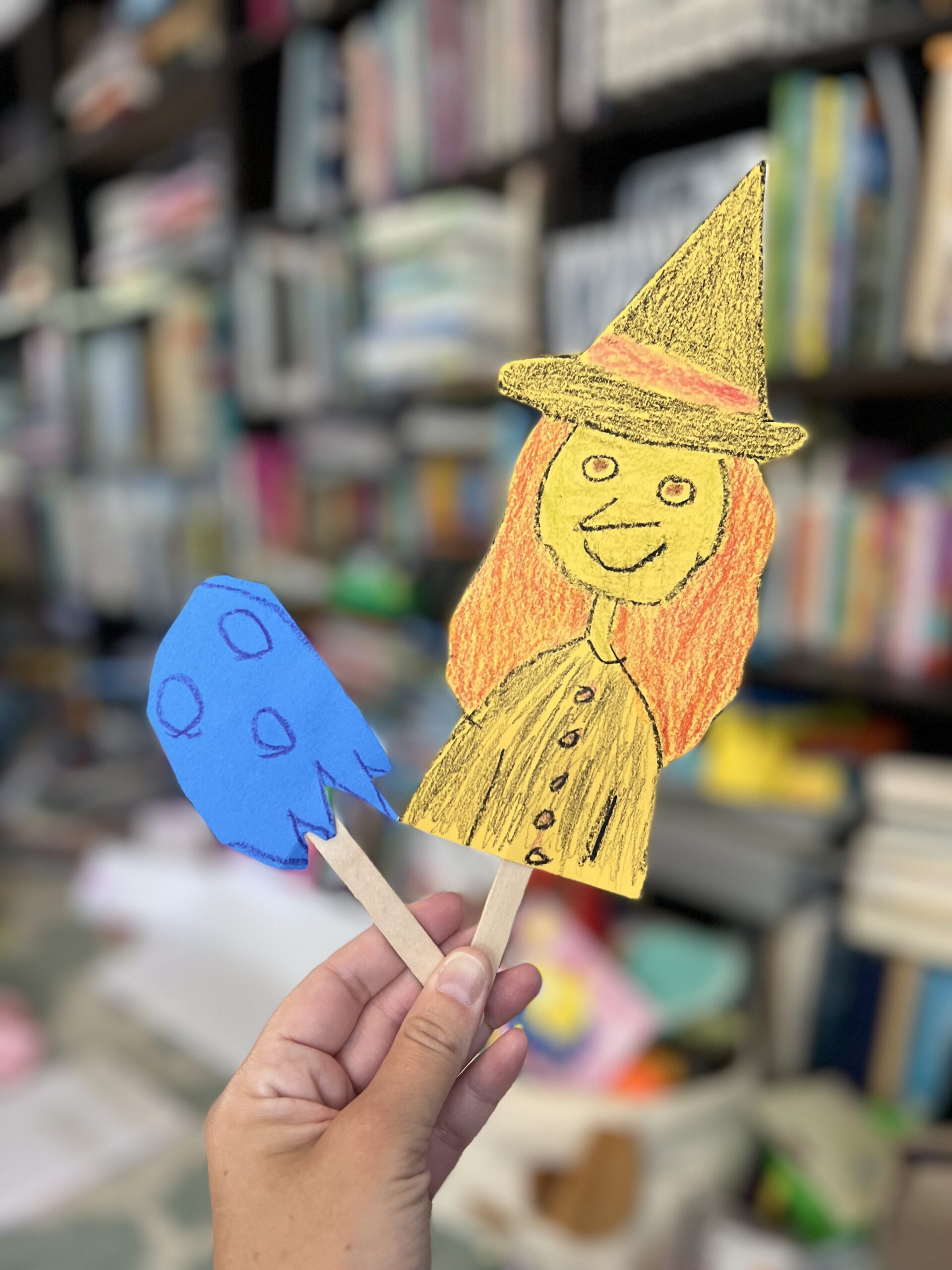 If you're looking for an easy Halloween craft, Marian and I made these stick puppets using popsicle sticks, crayons, construction paper, and tape (glue works just as well). She's currently at the playground with her Daddy putting on puppet shows with them! We drew our own characters and cut them out (it might be hard to tell with our excellent art skills, lol).
If you'd like to read more of my kidlit reviews, I'm on Instagram @BabyLibrarians, Twitter @AReaderlyMom, and blog irregularly at Baby Librarians. You can also read my Book Riot posts. If you'd like to drop me a line, my email is kingsbury.margaret@gmail.com.
Until next Tuesday!
Margaret Kingsbury