Happy Tuesday, star bits! I had a quick visit to NYC last week to moderate a couple of panels at the New York Comic Con. They were both SO much fun. I also got to meet James Howe, author of Bunnicula, which was very emotional for me. Not everyone gets to meet the author of the first chapter book they read by themselves, and I felt so fortunate. It was a great time, but I am also happy to be back home where I can hang out in my jammies all day. Although, I guess I could have worn them to the Con, too, and no one would have questioned it. Now in books: I have some great suggestions for reads you might like, and topping my list of books to buy today are Rest Is Resistance: A Manifesto by Tricia Hersey, Dinosaurs by Lydia Millet, and Cat Massage Therapy Vol. 3 by Haru Hisakawa. (This series is so ridiculous and I love it.)
You can hear about more of today's new releases on this week's episode of All the Books! Vanessa and I talked about some of the best books we read for this week and more, including The Runaway Restaurant, The Belle of Belgrave Square, and Little Eve. And now, it's time for everyone's favorite game show: AHHH MY TBR! Here are today's contestants.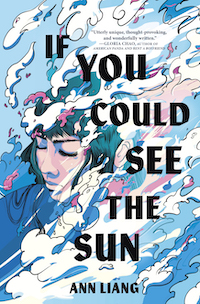 What would you do if you were invisible? Alice Sun does not feel like she fits in at her school. The only scholarship student at an elite Beijing international boarding school with some of the richest teens around, she isn't having a great time. She wants so much to pass through this time without making any waves that she actually wishes herself invisible. When she discovers that her parents can no longer afford to send her to the school, she decides to monetize her new skill by spying on her classmates, learning their secrets, and blackmailing them. This sounds like it might be dark and heavy, but it's actually a pretty light, fun read. It's a great look at fitting in, classism, and deciding between right and wrong. Liang already has a new book coming next year called This Time It's Real, and I look forward to it! CW for classism, anxiety, kidnapping and violence, racism, and sexism.
Backlist bump: American Panda by Gloria Chao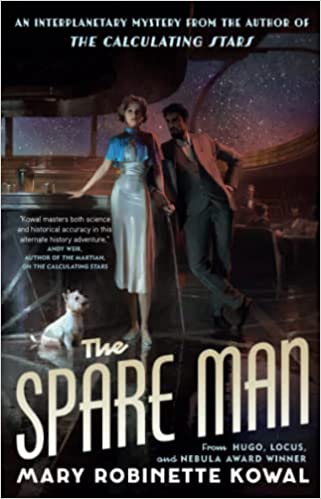 And, hooray, a new book from the Hugo, Locus, and Nebula-Award winning Mary Robinette Kowal! This is a fun 1930s-esque mystery with a Nick and Nora Charles-like couple, but set in the future on a spaceliner cruise. The famous inventor and heiress Tesla Crane is on her honeymoon aboard an intergalactic vessel when someone is murdered — and her new husband is arrested for the crime. Tesla will have to toss off her cloak of anonymity and use her wits and wealth to find out who the real killer is before they strike again. (Light spoiler: Tesla has a service dog, and the dog is put in harm's way, but everything will be okay for the dog in the end.) CW for violence and murder, injury and illness, trauma and PTSD, ableism, sexism, and chemical use and abuse.
Backlist bump: The Calculating Stars: A Lady Astronaut Novel by Mary Robinette Kowal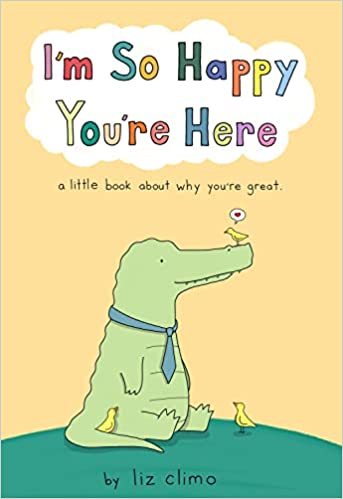 I adore the comics of Liz Climo and I am including this delightful little pep talk of a book, because I bet you need it. One thing I learned in NYC last week while talking to many people I haven't seen in years is that everyone is having a tough time. There is so much going on to stress out about! So this is a little rhyming book to cheer you on and cheer you up. And Climo's animal illustrations are so cute and perfect. (I especially identified with the mule collapsing under the weight of all the books on its back, both literally and metaphorically, lol.) Be nice to yourself and pick up this book, because you are great.
Backlist bump: Lobster Is the Best Medicine: A Collection of Comics About Friendship by Liz Climo
Want to read books from this newsletter? You can, for free! Get three free audiobooks with a trial to Audiobooks.com. Claim your 3 free audiobooks now!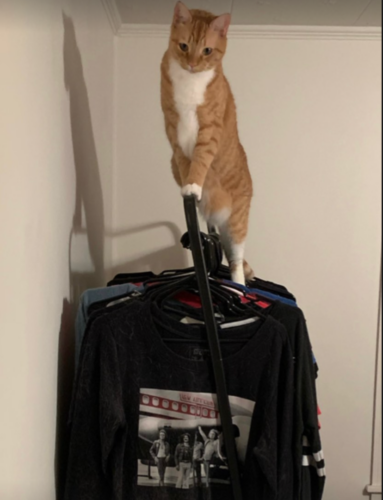 This week, I am reading Vera Wong's Unsolicited Advice for Murderers by Jesse Q. Sutanto and The Covenant of Water by Abraham Verghese. Outside of books, I am watching the Celtics preseason games. I cannot believe it's time for basketball again already but I am also surprised by how much I missed it the last three months. The song stuck in my head is "No One's Here To Sleep" by Naughty Boy and Bastille. You can still find the playlist of music from the 1980s I made here! And here is your weekly cat picture: When I am traveling, I have my husband send me pictures of the cats every few hours. At some point while I was gone, Zevon decided he was going to trying walking the clothes rack like Philippe Petit.
---
Thank you, as always, for joining me each week as I rave about books! I am wishing the best for all of you in whatever situation you find yourself in now. And yay, books! – XO, Liberty