Hello mystery fans! I am fully invested in the lives of all the women on the new series A League of Their Own on Prime, and I have the amazing problem of drowning in audiobooks right now. For you, I have new releases, backlist novels starring serial killer's daughters, and news!
Bookish Goods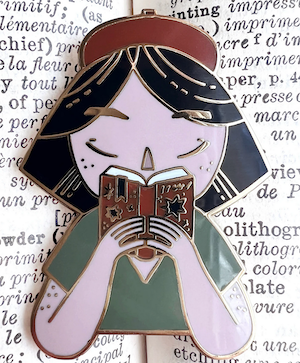 Tote bags should be covered in pins like jean jackets. ($12)
New Releases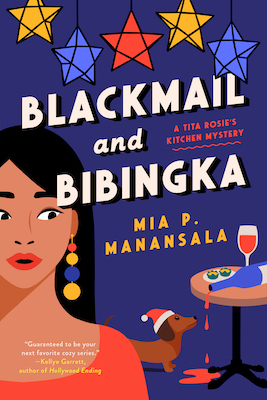 Blackmail and Bibingka (Tita Rosie's Kitchen Mystery #3) by Mia P. Manansala
Lila Macapagal is back! And since she's opening her own cafe – The Brew-ha Cafe – there are plenty of delicious food and drink descriptions. There's also murder and mystery! But the cozy kind (you know what I mean!). Plus, all the family drama when Tita Rosie's son Ronnie returns from living in Florida, because soon follows murder and a blackmail email sent to Tita Rosie that Ronnie's past wasn't on the up and up… If you want to start at the beginning pick up Arsenic and Adobo. And I really enjoy Danice Cabanela's narration on the audiobook and her ease in switching between characters.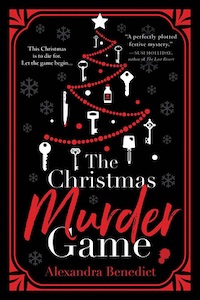 This sounds like a fun mystery if you're looking for a book set over the twelve days of Christmas. The deed to the Armitages' grand family home is a prize this year to the winner of the annual Christmas Game. Lily Armitage refuses to attend until her aunt tells her that playing will finally give her the answers to who murdered her mother decades before…
Looking for more new releases? Check out our New Books newsletter!
Riot Recommendations
This round, let's do novels starring children of serial killers.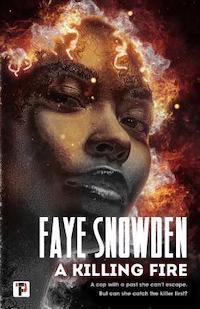 Raven Burns grew up with her father, a serial killer, and now works as a cop in Byrd's Landing, Louisiana. Not only is she dealing with having shot a teenager holding an unloaded gun, but now there's a string of murders that look as if someone is trying to frame her. She already lives with the guilt of having been a child who didn't turn in her father and now she's not the only one questioning if any of him is inside of her… I just finished this audiobook and enjoyed Rachel Handshaw's narration – definitely going to pick up the sequel, A Killing Rain.
(TW domestic abuse, murder/ mentions past suicide, not detailed/ suicide, detail/ child abuse/ discussion of addiction/ brief ableism)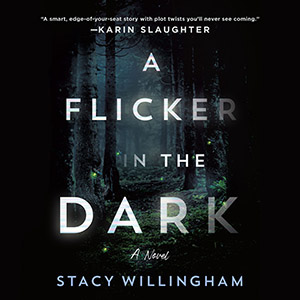 Chloe Davis was a child when her father was found guilty of murdering teenage girls. As an adult, she's moved away from that trauma and place and works as a medical psychologist. But when the killings start again, she'll be forced to figure out what is happening now and possibly back then… For fans of popcorn thrillers and Rachel Caine.
(TW cutting discussion/ recounts past suicide attempt, detail/ talk of pedophile, no details/ child abuse/ domestic violence/ briefly mentions past miscarriage/ suicidal thoughts, detail)
News and Roundups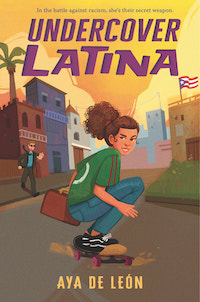 Riot Roundup: The Best Books We Read July-September 2022
For fans of Rachel Howzell Hall, she's ventured over into the fantasy genre for her next book!
'Tom Clancy's Jack Ryan' Gets Season 3 Premiere Date (TV News Roundup)
Prime Minister Pens Crime Novel with Ragnar Jónasson
Inside Man Was Inspired By Sherlock In The Most Unexpected Way
Censorship News (Get involved in your local library and school boards/meetings, vote against book banners trying to hold these positions, and actively fight book bans!)
How Attempts to Ban Books Are Tearing a Texas Community Apart
Who "Parental Rights" Groups Leave Out
Canadian Right-Wing Book Banning Groups Don't Know How School Boards Work