Hello, my nonfiction-loving friends! My parents were in town for an evening, so I spent a lot of time corralling the Corgis so they didn't overwhelm Mimi and Papaw with their violent affection. Naturally, I failed — who can stop a Corgi wanting pets, after all — but my parents didn't seem to mind. When I wasn't telling Gwen to "frap somewhere else please and thank you," I was listening to a lot of incredible books. I've been listening to a lot of "regional" literature, so this week, we are taking a trip to the heartland with two memoirs by women from the plains. But first, we have new releases!
Bookish Goods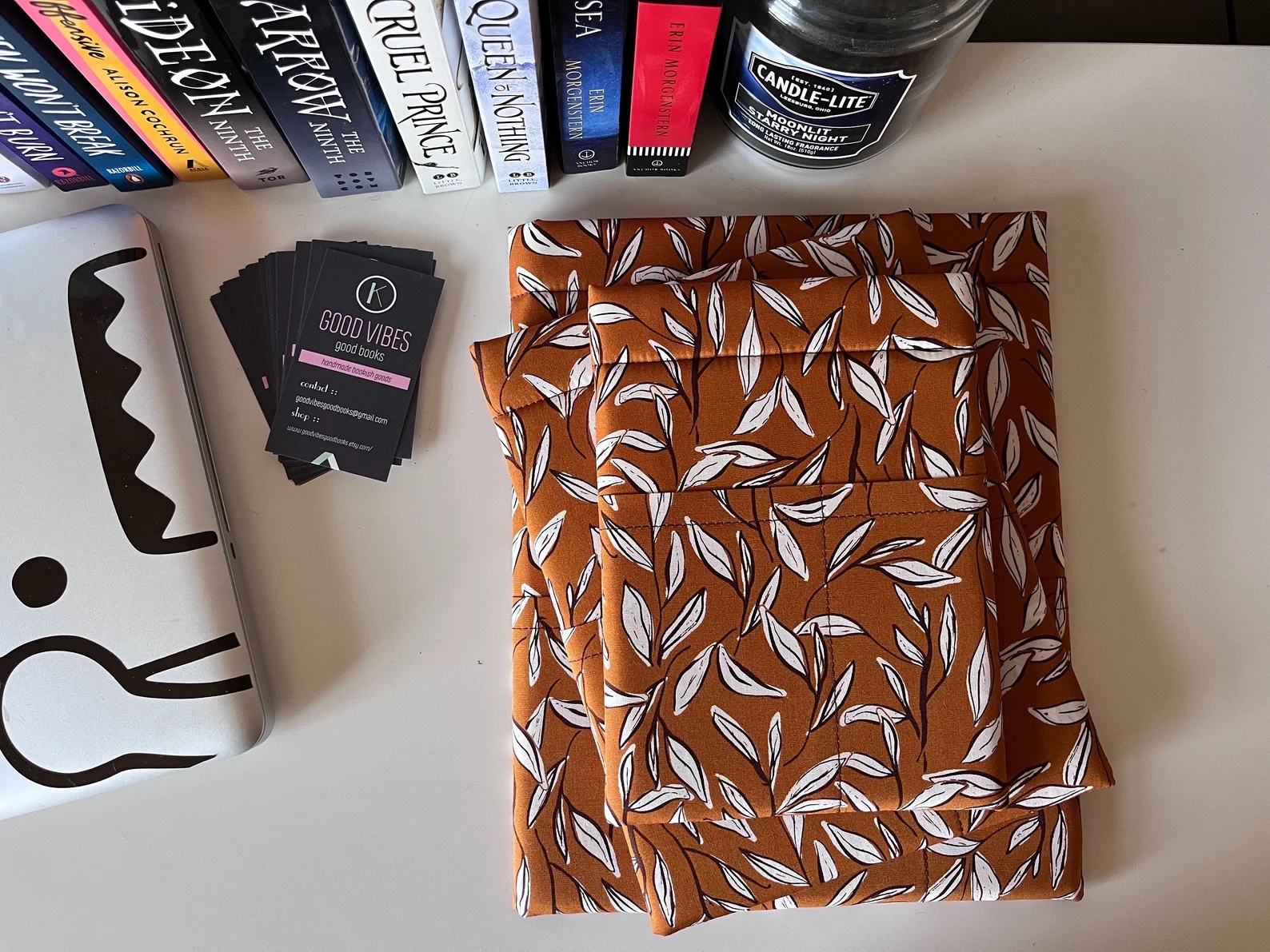 I adore a good book sleeve — and this one has pockets! This store has sleeves in several different sleeves and patterns. This one is my favorite. Perfect for fall! $25
New Releases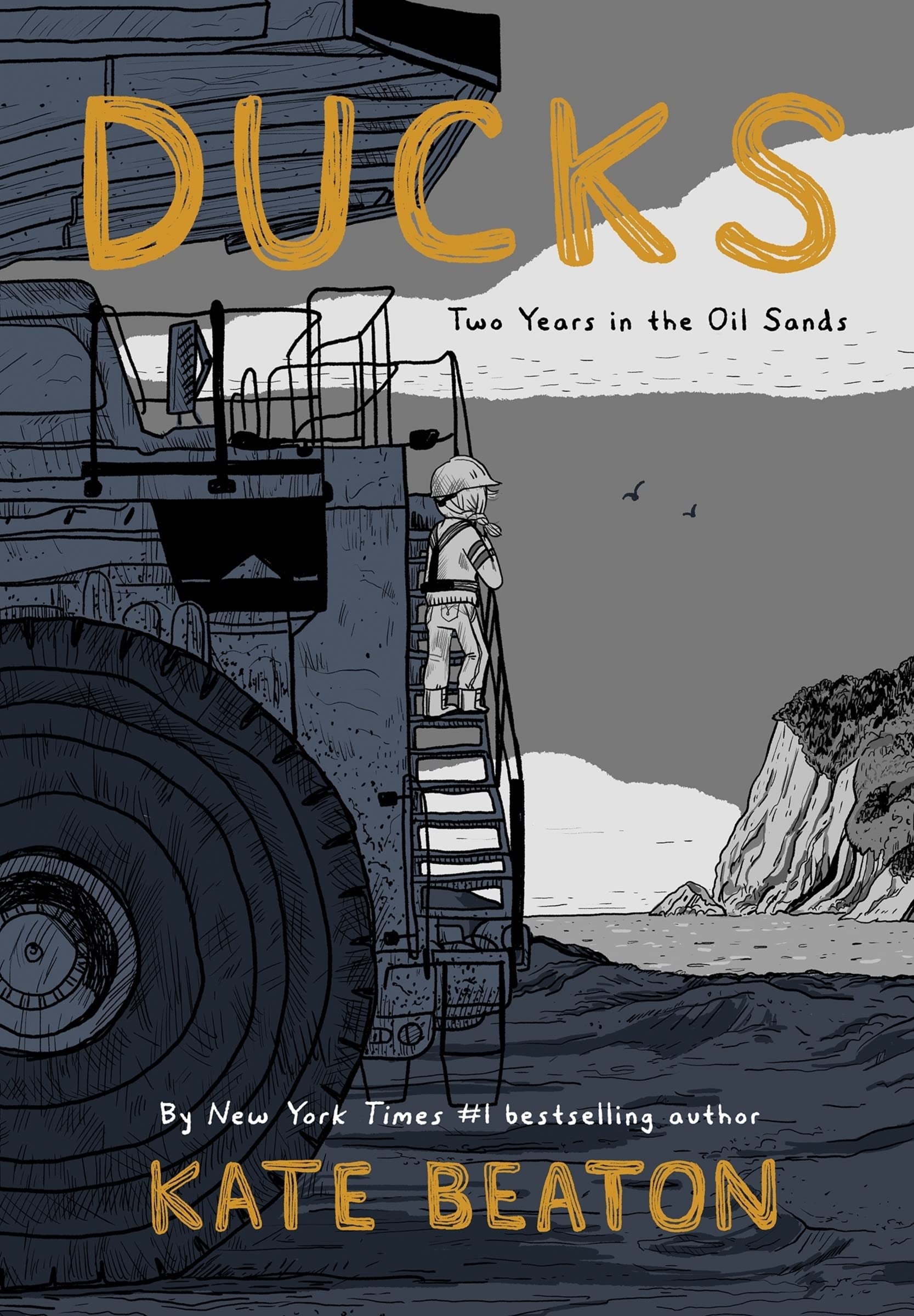 In this graphic memoir, Kate Beaton describes her experience heading west during Alberta's oil rush in hopes of making money and giving herself a better start in life. Originally from Cape Breton, Beaton finds herself in a whole new world. Beaton always considered that being Canadian meant caring for the world around you, including the natural world. But now that she's working in oil production, she realizes that her Canadian identity might be more complex than she realized.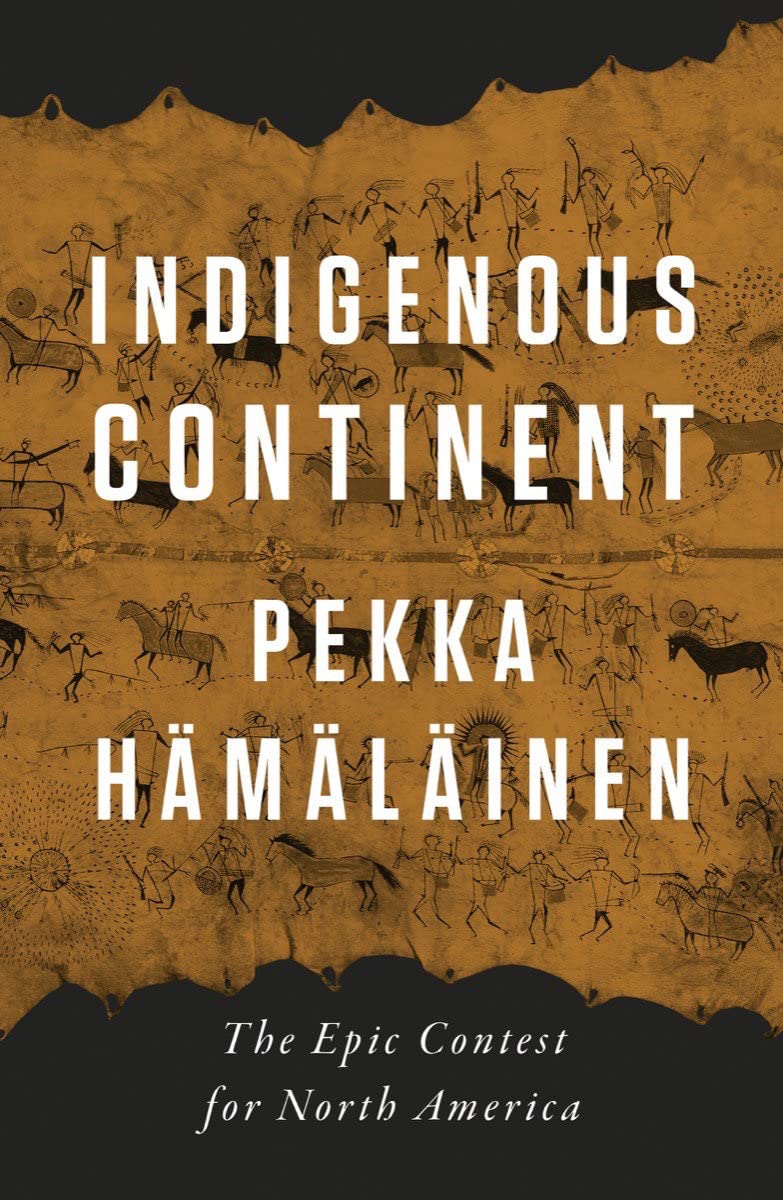 In Indigenous Continent, scholar Pekka Hämäläinen centers the Indigenous perspective in this history of the North American continent. Instead of focusing on colonial settlements and the expansion of settlers to the west, Hämäläinen follows Indigenous Nations as they continue progressing in their own ways, including in diplomacy, government, and leadership.
For a more comprehensive list of new releases, check out our New Books newsletter.
Riot Recommendations
This week, we are looking at nonfiction from the heartlands!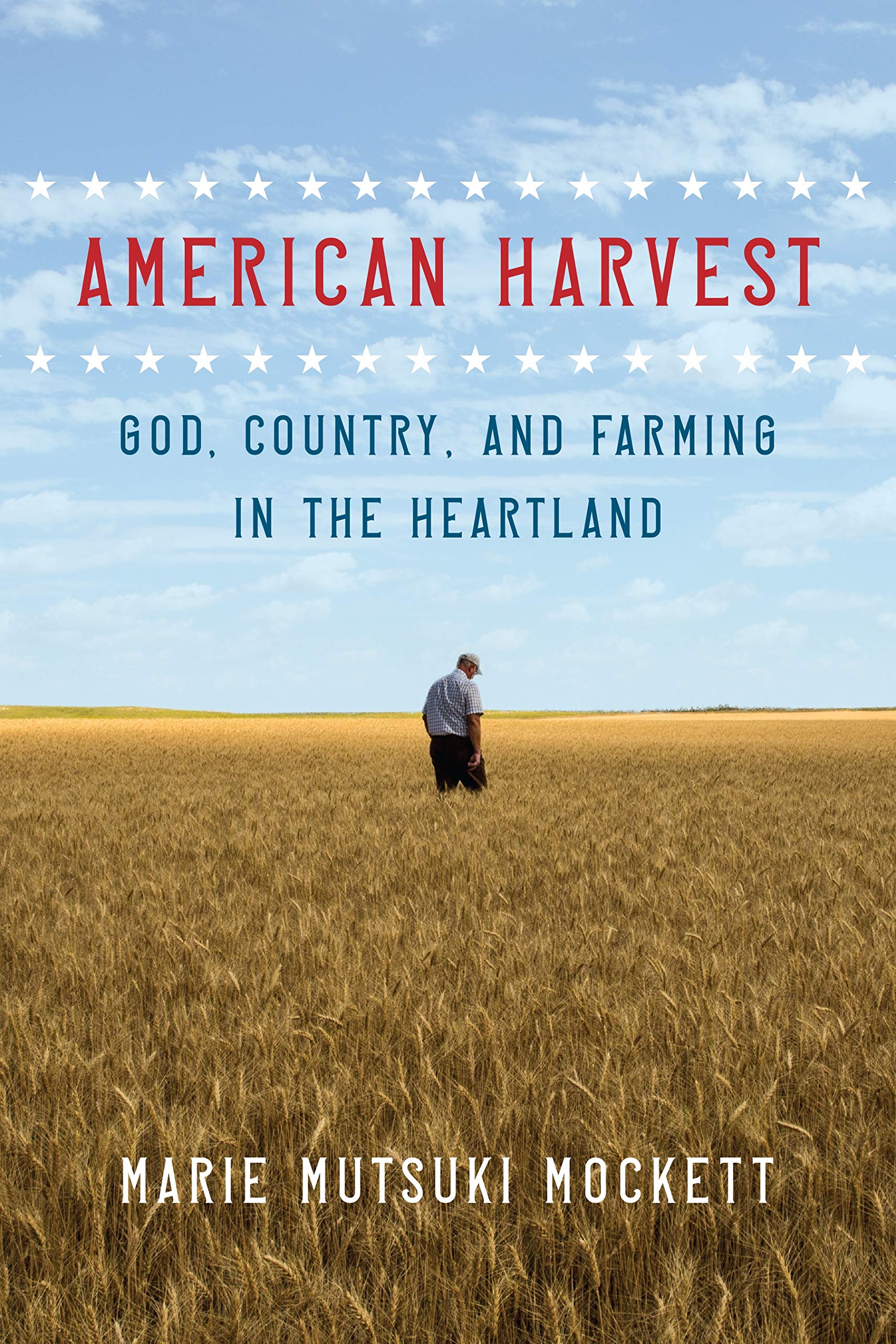 While Marie Mutsuki Mockett's mother is Japanese, her father comes from a family of wheat farmers in Nebraska. After spending years getting to know her family in Japan, Mockett decides that her next writing project will look at her father's family. Every year, migratory harvesters arrive at the family farm to help harvest the wheat. So Mockett decides to travel with the harvesters to get to know them and better understand their world. Starting in Texas, Mockett travels with the group of men and women for weeks as they make their way up to Nebraska. Mockett discovers she carries a lot of assumptions about this more conservative group of blue collar workers and begins to challenge her own perception of their lives.
This book proved endlessly fascinating for me as Mockett begins to better understand the world of her father's family and the people who help them out on the farm. She portrays herself in all of her messy humanity, making mistakes along the way, but always looking to better understand the people around her.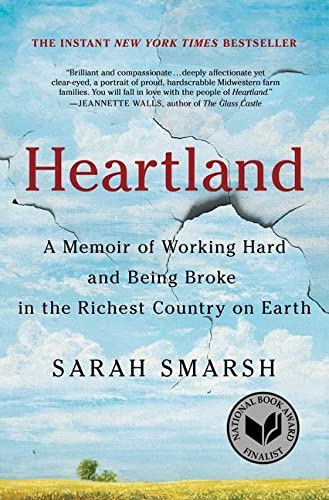 Sarah Smarsh is the first woman in many generations of her family to go to college instead of starting a family right away. After breaking this family norm, Smarsh begins to think about her life as a working class girl from Kansas and tries to better understand where she comes from. Focusing on the different generations of women in her family, she looks at the history of the heartland and the people who live there. Her prose is intimate, practical, and straightforward. Every word pulls its weight as Smarsh describes her childhood living with a family just trying to scrape by.
I appreciated Smarsh's take on her hometown, both the good and the bad. She perfectly captures the feeling of not being able to stay home and achieve your dreams. But having left, you know you will never be able to return and nothing will ever be the same.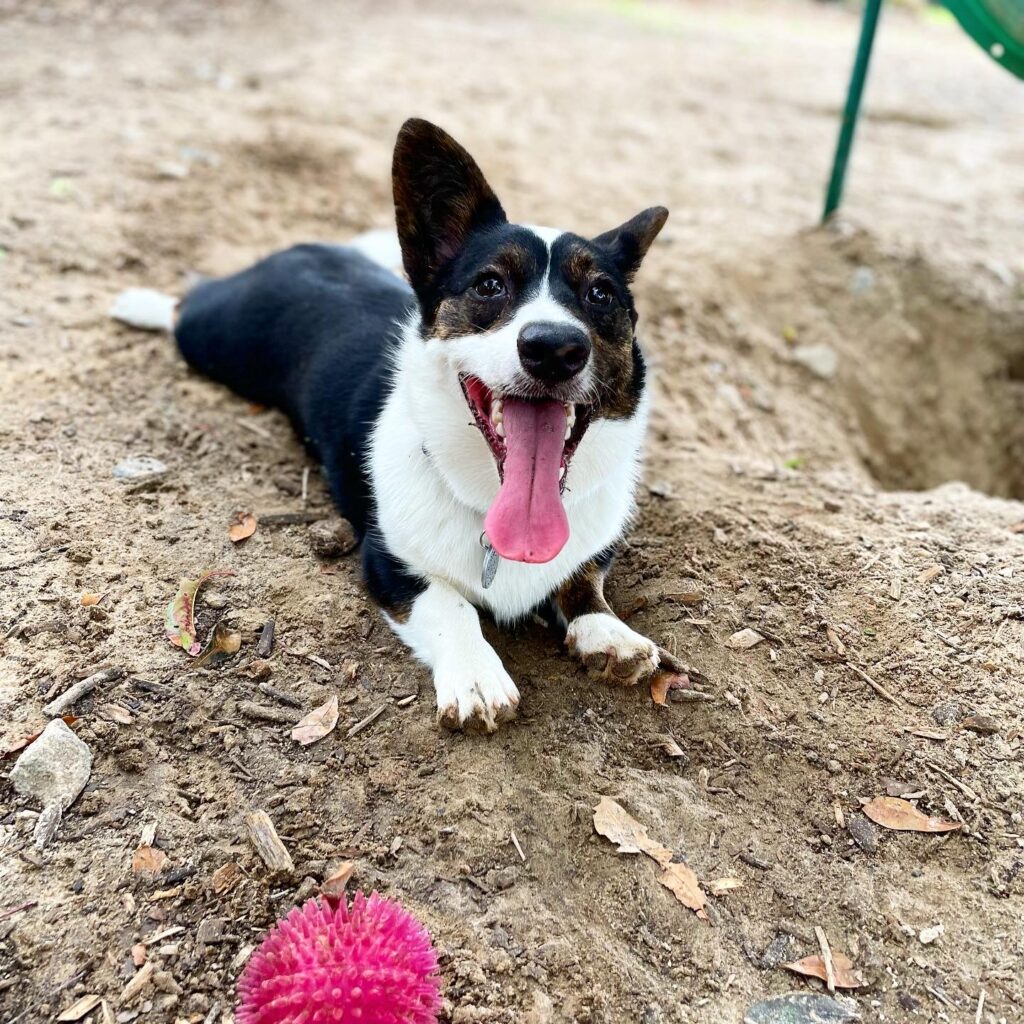 That's it for this week! You can find me over on my substack Winchester Ave or over on Instagram @kdwinchester. As always, feel free to drop me a line at kendra.d.winchester@gmail.com. For even MORE bookish content, you can find my articles over on Book Riot.
Happy reading, Friends!
~ Kendra