Sponsored by BELLADONNA, the first book in Adalyn Grace's new series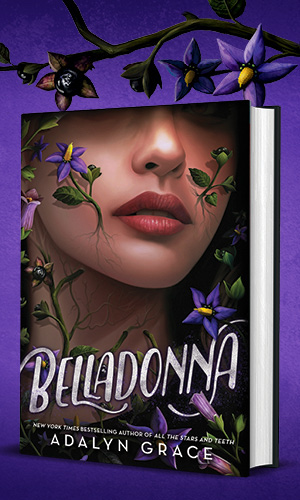 tk
Timothée Chalamet's Sexy Bisexual Cannibal Stuns Venice
The world premiere of Bones and All, a Luca Guadagnino adaptation of Camille DeAngelis's Bones and All, received an 8.5-minute standing ovation at its world premiere at the Venice Film Festival on Friday — the longest of the festival so far. "Bones and All" is Guadagnino's first movie shot in the United States and stars Timothée Chalamet and Taylor Russell. It is set to release in theaters on November 23.
Northern Library Bursting at the Seams
Lakes Country Public Library in northern Oconto County, Wisconsin is looking to raise $1.2 million to expand to nearly double its size. The Oconto County Board of Supervisors voted to provide $300,000 in funding from the American Rescue Plan Act in July, and thanks to the Bond Foundation, Wisconsin Public Services, and other organizations, the library has raised over half of the $1.2 million so far. Community resources are few and far between in this area that serves Lakewood, Townsend, Doty, and Riverview, and the current library facility is not big enough to serve the growing demand. The library is expected to break ground in May 2023, if it gets all the funding by then.
Special Nick Cave Audiobook Coming This Month
Macmillan Audio will release a special audio version of rock musician Nick Cave's latest book, Faith, Hope and Carnage, which centers on grief and the creative process after the death of Cave's 15-year-old son in 2015. The audiobook will feature 16 musical codas and elements from Cave's Carnage, Skeleton Tree, and Ghosteen albums as well as an exclusive, additional 12-minute conversation between Cave and U.K. arts journalist co-writer Seán O'Hagan about the production of the recording. The audiobook is scheduled for release on September 20.
Barbara Ehrenreich, Author of Nickel and Dimed, Has Passed Away at 81
Journalist, activist, and author of more than 20 books, Barbara Ehrenreich passed away September 1st at a hospice in Alexandria, Virginia.