Sponsored by GOOD MORNING LOVE, new from Ashley M. Coleman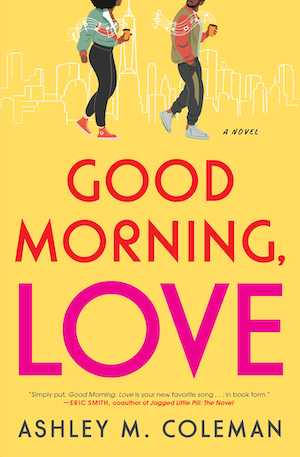 tk
Hollywood Finally Comes Calling for Horror Writer Paul Tremblay
M. Night Shyamalan just wrapped filming the first film adaptation of one of Paul Tremblay's horror novels, The Cabin at the End of the World. The movie will be titled Knock at the Cabin and stars Dave Bautista, Rupert Grint, and Jonathan Groff. After the disappointment of auctioning the film rights to A Head Full of Ghosts a month before it was published, only for the production to fizzle out, Tremblay is excited for his adaptation debut to be released in February 2023.
New Book Club in Hamilton to Help Inspire Black Authors to Write Romance Novels Set in Canada
Born from a frustration of a lack of romance novels written by Black Canadian authors, certified life skills coach Tanya Lee has launched the Black Romance Book Club in Hamilton, Ontario. The club will be based in the Art Gallery of Hamilton and will host author readings and writing workshops, featuring at least three books each year to promoting reading and writing about Black Canadian romance.
New Female-Owned Bookstore in Riverside Focuses on Sharing Diverse Stories
After returning from Naval deployment, Vanessa Nicolle is opening a bookstore in Jacksonville, Florida that celebrates diversity and encourages reading for all. Nicolle had started an online version of her bookstore, Femme Fire Books, two years ago and now that she is out of the Navy, she's transitioning to a brick-and-mortar shop that will stock books written by women and people of color who have been historically marginalized in the publishing industry.
Key Takeaways from the 2022 Urban Library Trauma Study
The 2022 Urban Library Trauma Study Report was released in late June at the 2022 American Library Association Annual Conference. It is the result of a two year long study capturing some sense of the difficult working conditions urban library workers experienced pre-pandemic but also the extensive trauma, stress, and burnout for urban library workers experienced because of the pandemic.