Welcome to In Reading Color, a space where we focus on literature by and about people of color.
The temperature was reasonable for a few days, and then I feel like Outside was like "That was cute for y'all, but psych!' and snatched back the cooler temps. *heavy sigh*
Anyway, I've got one more round of women in translation before August is up! Let's get into it.
Bookish Goods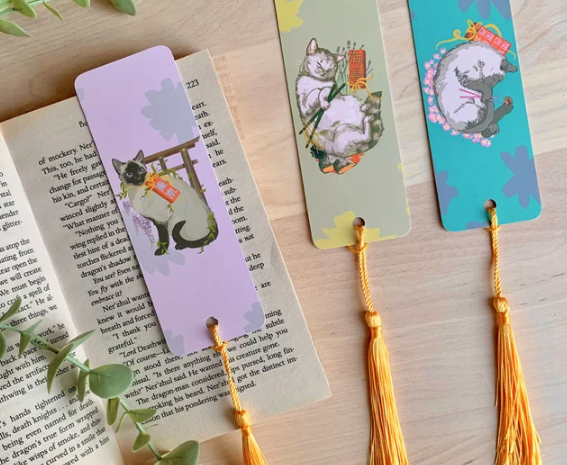 There is no such thing as too many bookmarks, so here are more! I don't personally know anyone who could resist Cats of Japan bookmarks, I mean, come on. And they're only $2!
You can also check out more of the Etsy seller's artwork here.
New Releases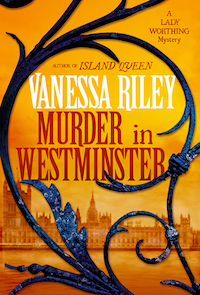 Lady Abigail is a young woman living in Regency era England when she finds a dead body on her property. That's problem enough, but then there's the fact that it's her neighbor's wife and that she is of mixed heritage so suspicion falls on her. Thing is, she has an alibi, but doesn't exactly want to admit that she was at a pro-abolition meeting. Luckily, and surprisingly, the husband of the slain woman, Stapleton Henderson, tries to divert suspicion away from her, and together they set out to find out who in well-manned London society could be a murderer. This is being described as Bridgerton + murder, which sounds kind of fun, not going to lie.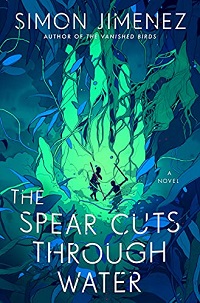 This one is being super hyped by Tordotcom and other sites and I honestly see why. It's about how the Moon family has been ruling a land for centuries as monstrous tyrants. The emperor and his sons are able to bully their subjects into submission because of powers they get from the god they keep imprisoned under their palace. A guard with a past and an outcast help the god escape and the three set out to find a way to permanently free the god, and therefore the people, from the tyrants, some of whom happen to be her sons. Jimenez's writing is lyrical and original, and the world and characterization is *chef's kiss*.
For a more comprehensive list of new releases, check out our New Books newsletter.
Riot Recommendations
Here are a couple more translated books by women, one of which is a graphic novel. I feel like I speak a lot about sci fi and fantasy books, so I aimed for a couple that are more earth-bound.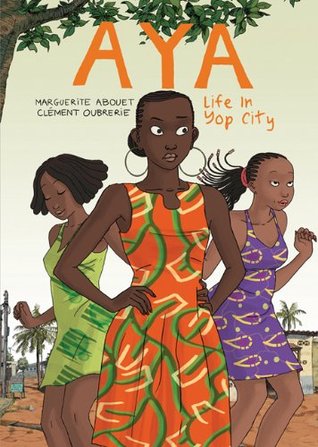 Aya: Life in Yop City by Marguerite Abouet, illustrated by Clément Oubrerie and translated by Helge Dascher
This is a funny and endearing graphic novel that follows 19-year -old Aya in 1978 Ivory Coast. Its art style is cute and fun and it's super entertaining (former Book Rioter Rincey Abraham likens it to a nighttime soap), but one of the things I like best about it is that it's a West African story that isn't based in trauma. The Ivory Coast Aya lives in—which is similar to the one the author lived in—is an affluent one. At the time, the Ivory Coast was experiencing a golden era of stability and affluence, the kind that allowed a teen girl to get into funny shenanigans with her friends and other eccentric characters.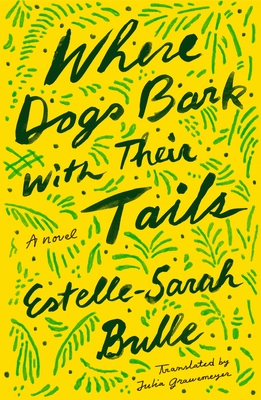 Different worlds converge in the heritage of a young girl growing up in the Parisian suburbs. Her skin color sets her a part from many of her neighbors and is a constant reminder of the connection to Guadeloupe she has through her father. A connection that is fleshed out by an older aunt, who tells her of the Guadeloupean Ezechiels from which she hails. Wrapped up in the family saga is a doomed romance between lovers of different classes, life in the countryside, modernization, and most of all, how all of this unfolded under the umbrella of colonization.
Thanks for reading; it's been cute! If you want to reach out and connect, email me at erica@riotnewmedia.com or tweet at me @erica_eze_. You can find me on the Hey YA podcast with the fab Tirzah Price, as well as in the In The Club newsletter.
Until next week,
-Erica