Sponsored by Forge Books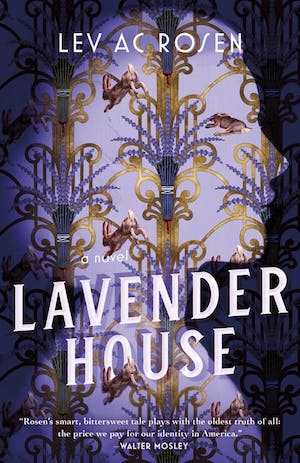 tk
Book Banned at School Named After Author
A middle school in Southlake, Texas, has banned the book Life is So Good, co-written by George Dawson. Plot twist? The school is named George Dawson Middle School, after the author whose book they have banned. The grandson of a slave, George Dawson learned to read at 98. Life is So Good is his life journey, co-written with Richard Glaubman when Dawson was 103 years old. The book currently cannot be taught at George Dawson Middle School or any Carroll ISD school until a discussion with administration happens.
Lady in the Lake Starring Natalie Portman Hits Pause Amid Threats of Violence and Extortion
Production on the Apple TV+ limited series Lady in the Lake hit pause over the weekend after multiple individuals threatened a member of the crew, according to a statement from studio Endeavor Content. "Friday afternoon, on the Baltimore set of our production Lady in the Lake, prior to the arrival of the cast and crew, per their call time, a driver on our production crew was confronted by two men, one of whom brandished a gun directed at our driver, and then they fled the location," the statement reads. "We are working with the Baltimore Police Department as the investigation is ongoing." The series, starring Natalie Portman and Moses Ingram, is based on author Laura Lippman's New York Times best-seller, set in 1960s Baltimore. Endeavor says that production will resume with increased security measures going forward.
Gen Z is Driving Sales of Romance Books
For months, contemporary romance authors like Colleen Hoover and Emily Henry have dominated the New York Times paperback trade fiction bestsellers list. And the success of these authors has been driven in large part by Gen Z readers – and social media. "Gen Z is my favorite of all generations for so many reasons, and their love for reading is just one of the many," Hoover, author of It Ends With Us, said. "I love that they are consuming books and sharing books and recommending books. They're reading so much – not only my books, but books across genres." Although It Ends With Us came out years ago, it received a surge in popularity last year thanks to BookTok. Similarly, books like Ali Hazelwood's debut The Love Hypothesis have become smash hits thanks to Gen Z and BookTok. "The way BookTok talks about books is very different from your traditional review," Hazelwood said. "They make me want to buy my book."
Goodreads Announces the Most Popular Horror Books of 2022 (So Far)
Here are the 30 most popular horror novels of 2022 (so far), according to Goodreads users — just in time for peak horror reading season!