I know I sound like a broken record, but I seriously can't believe summer is almost over. Part of me is dealing with regrets of trips not taken. Then the other part remembers that this summer has included record breaking temperatures and don't feel too bad, especially since the teenager still got to go to camp.
In fact, most of this upcoming Saturday will be spent picking him up from it which means another day of being in a car for over 6 hours. So, I am predicting a lot of my Sunday will be spent in jammies doing absolutely nothing, except maybe my laundry since his will be done the minute we get home because I'm under no illusions about the state those clothes will be in after a week at an outdoor camp.
I finished No Rings Attached and started reading West Side Love Story. The English Major in me really appreciated that Oliveras opened with a spin on the prologue from the play. Tiny bit of me trivia: I had to memorize that for my English class in high school and still remember it word for word. I also remember Puck's closing monologue from A Midsummer Night's Dream, due to having played that role in high school theater.
Enough dilly-dallying, on to the newsletter!
Bookish Goods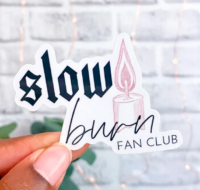 I have recently discovered I'm a fan of a good slow burn in my romances. And it doesn't matter if we get to read what happens when it stops being slow or if the sex ends up being off the pages after the build up. Of course, I'm honest enough to admit that prefer to read all about it but I also have love for books, and readers, who prefer it off the pages. $3
New Releases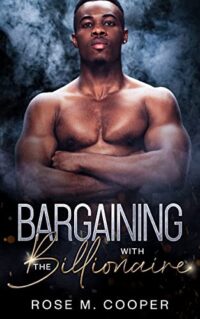 Jade is the one tenant who refused Cory's offer to move out of her apartment early so that he can demolish it and build something else. With two months left on her lease, Jade challenges Cory to stay in the historic apartment for two weeks to give him a chance to also fall in love with it. If that doesn't change his mind, then she will leave. Determined to prove her wrong, Cory takes up the gauntlet and then these two very passionate people find themselves alone in very close quarters.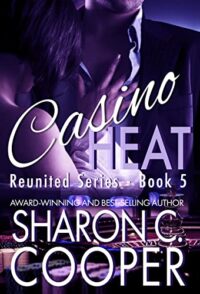 After the love of his life, Vivianna left him for his stepbrother, Hunter turned off his emotions and focused instead on his NBA career and gambling habit. Years later she is widowed and they find themselves being drawn to one another again. But will the past, both the hurt and some necessary deception, as well as Hunter's gambling problem stop this second chance before it gets off the ground?
For a more comprehensive list of new releases, check out our New Books newsletter!
Riot Recommendations
Today's recommendations are all about summer or rather the end of it, since that is the position that I am currently in at the moment.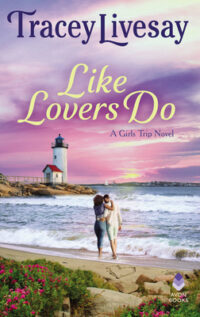 Even though I've never been there for multiple reasons, Martha's Vineyard to me always screams end of summer. I'm chalking it up to how often it is used in pop culture for those types of books and movies. In Like Lovers Do, you get all that plus a roommate/fake dating situation with enough repressed feelings, akin to a slow burn actually, to practically sizzle off the pages. Yes please.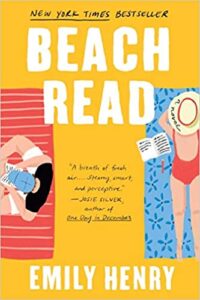 So, I know that this book is well known and not under the radar by any stretch of the imagination. But when I say I loved this book, I mean it wholeheartedly. It came to me when I was at the end of three familial losses in a row and so I related so hard to January and her grief. Plus the romance was that slow burn that I like and mentioned above. Also, for whatever reason, I just really appreciated how August always called her by her full name. Not sure why that's swoon-worthy but I'm rolling with it.
Take this quiz to find your Persuasion soul mate.
Here's a a round-up of just some of the romances that are headed our way before 2022 ends.
A new cover for An Extraordinary Union is headed our way!
And speaking of cover reveals, here's the one for Kelly Farmer's next installation of the Out on the Ice series.
The Happily Ever After Collective is now live and you can sign up for your preferred tier here.
Are you interested in joining us here on Book Riot? We're looking for an Editorial Operations Associate. The position includes behind the scenes tasks such as working closely with other editors and contributors, and we are committed to building an inclusive workforce and strongly encourage applications from women, individuals with disabilities, and people of color. If that sounds up your alley, you can apply by clicking here — you have until August 8th!
And that's all for this week. I hope that you enjoy your weekend, whatever it is you do, and it is just what you need and/or deserve. I'll be back on Monday with another edition and can be found posting over on Twitter under @PScribe801. Until we meet again, happy reading and stay hydrated.