We are midway through a two week long heat wave here, and there's been a steady cool breeze through my window today, so I'm wearing a hoodie for the first time in ages. It feels weird to have sleeves. And pants. But I'm excited to briefly not be reduced to laying down on the tile floor to try to keep a human temperature.
This is the last time I'll be reminding you to apply for our Editorial Operations Associate position! If you love being the person who holds the clipboard, come work with us! Applications are open until August 8th.
This week, I want to spotlight The Okra Project. They offer "free, delicious, and nutritious meals to Black Trans people experiencing food insecurity." You can help out at their donate page.
Bookish Goods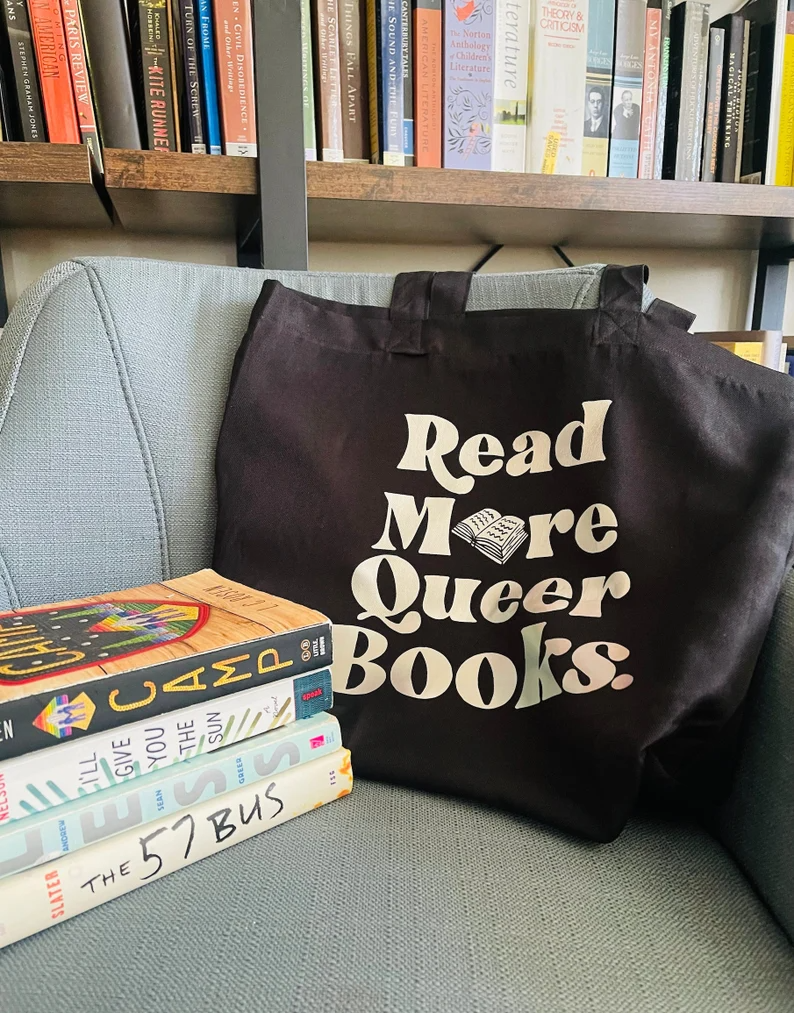 Transport your beach reads with this Read More Queer Books tote bag! $9
Riot Recommendations
Now that we've tipped into August, I'm determined to make the most of the rest of the summer, including some seasonal reads. One thing I can't resist in the summer is queer books set at amusement parks: I loved the drama and fun of Hot Dog Girl by Jennifer Dugan, I can't wait to get my hands on the graphic novel Lifetime Passes by Terry Blas and Claudia Aguirre, and there's nothing quite like the premise of an M/M YA set at a country music theme park (A Little Bit Country by Brian D. Kennedy). For a version that lends itself to both summer and fall, there's the Deadendia graphic novels, which take place at a haunted house (slash portal into hell) at an amusement park.
While this is a little subgenre, I can't seem to find any by authors of color. I did some poking around, and it looks like about 70% of park attendees are white, but that's still 30% who are people of color. Besides, publishers are notorious about pigeon holing authors of color into writing only about tragedy and racism. I would love to see some books on this theme published by authors of colors in the future, because this is such a fun, joyful little subgenre.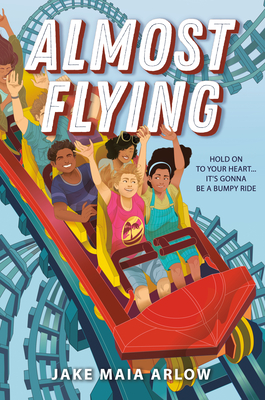 Dalia's dad is getting remarried, and he insists that she needs to bond with her new stepsister, Alexa. Luckily, Alexa was already planning an amusement park trip, and Dalia has been desperate to ride a roller coaster for the first time. She invites along a new friend, Rani, and she soon discovers Alexa has brought a secret guest of her own: her girlfriend. As they explore the park together, Dalia realizes that she might also be interested in girls — specifically, Rani.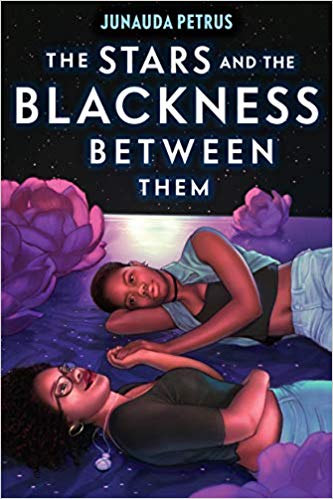 Audre has just been kicked out of her home in Trinidad after being caught with her girlfriend. Now, she's being sent to live with her estranged father in the U.S. When she gets there, she becomes friends with Mabel, who keeps getting sicker. This only has one scene set at an amusement park, but I promise you that includes a rollercoaster ride you won't forget.
All the Links Fit to Click
Why Do the Gays Care So Much About Percy Jackson? (I find it odd this article doesn't mention the upcoming (very queer) Nico book co-written by Mark Oshiro!)
Did Somebody Say Lesbian Sasquatch Horror-Comedy "Bachelor" Parody?
Paper Girls Takes Us On A Time Warp and Sets Up Destined Queerness and How the Paper Girls Show Is Different from the Comics