Hi Book Friends!
It's Thursday and somehow we're diving into August and I don't know how this time thing works. I can't keep up at all. At least I have cats and books and a whole lot of coffee to get me through. Coffee, cats, and books are the Book Radar brand after all. If you're into that, keep reading!
Book Deals and Reveals
Check out the incredible cover for Caroline Huntoon's Skating on Mars, a nonbinary contemporary MG releasing from Feiwel & Friends on May 30, 2023!
Here's the cover reveal fo Katie Shepard's romcom Bear with Me Now. This one's coming right for you on April 25, 2023.
Laura Brown at Park Row Books won North American rights to J.C. Cervantes's debut adult novel, The Enchanted Hacienda, as part of a six-figure, two-book agreement.
Jenna Bush Hager and Universal International Studios, a division of Universal Studio Group, have teamed with Kirk Wallace Johnson to develop a series adaptation of Johnson's true-crime book The Feather Thief.
The CW has announced that the ninth season of The Flash will be its last. The 13-episode final season will air in 2023 as part of the CW's midseason roster. Production on the final season will begin next month.
New Girl star Hannah Simone has joined the cast of the ABC comedy series Not Dead Yet, based on Alexandra Potter's 2020 book Confessions of a Forty-Something F**k Up.
In a six-figure, two-book deal, Lara Jones at Emily Bestler Books bought TJ Alexander's LGBTQ rom com Second Chances in New Port Stephen.
Would you like to run a bookstore on a desert island in the Maldives for a year? "Barefoot Bookseller" is now accepting applications!
Check out these new and forthcoming 2022-2023 YA anthologies to add to your TBR right away.
Love Beyoncé's Renaissance? Read these books!
August 2022 horoscopes are here! Find out what August has in store for you and what new book to read!
Don't forget you can get three free audiobooks at Audiobooks.com with a free trial!
Book Riot Recommends
I'm a Contributing Editor at Book Riot, I write the Today in Books newsletter, and I'm a Bibliologist for Book Riot's Tailored Book Recommendations subscription service. I also have a PhD in English, so I'm basically a doctor of books. Books are my life, in other words, so in this section of the newsletter, let me share with you some upcoming books I'm super excited about. And I think you will be too!
Can't Wait for This One!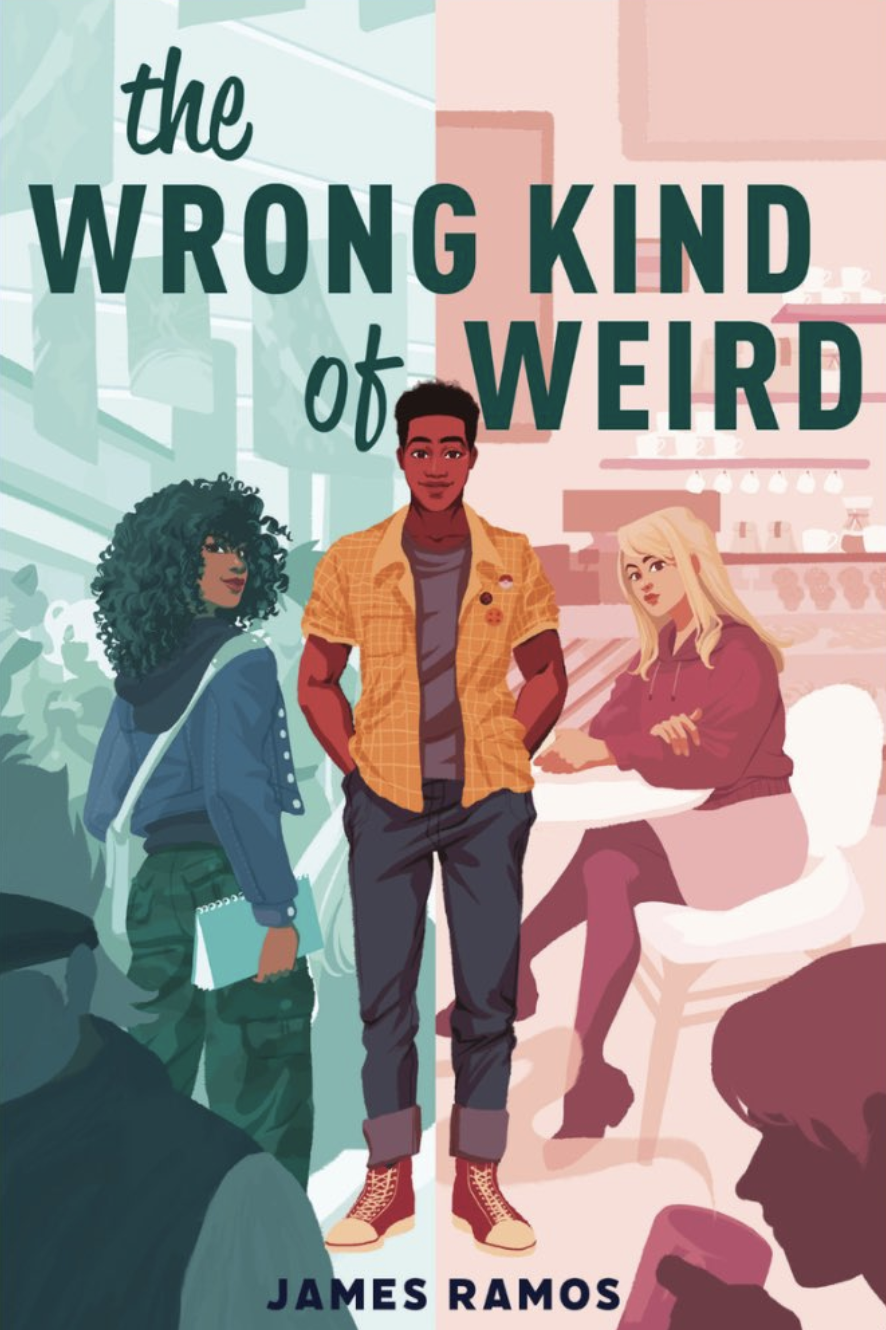 The Wrong Kind of Weird by James Ramos (Inkyard Press, January 3, 2023)
Although I have not yet gotten my hands on a copy of James Ramos' The Wrong Kind of Weird, I already feel like I have a lot of personal connections to the story. I worked at coffee shops through my college years, I consider myself a proud proponent of nerd culture, and I've been a theatre kid since birth, pretty much. So I feel like this novel is going to be the kind of YA romance story that will bring back fond memories. Not just for me, but for all of us out there who like to nerd out about stuff, be it a good cup of coffee or theater or whatever. And if you somehow don't nerd out about anything, then enjoy the cute love story or something.
Let me give you a quick rundown. It's senior year. Cameron Carson is a member of the multicultural Geeks and Nerds United (G.A.N.U.). Since summer break, he's been secretly hooking up with his coffee shop coworker Karla Ortega—student council president, cheerleader, and theatre enthusiast. In other words, their friend groups don't overlap at all, and now that they're back in school, they're in totally different worlds. Worlds that Karla doesn't seem interested in blending together any time soon. Or at all.
Then there's Mackenzie Briggs, a girl who's totally open with her feelings and unapologetically herself. Karla ignores Cameron in public, which is something Mackenzie would never do. And so Cameron finds himself also being drawn to Mackenzie. Who can he trust more? And which relationship has more potential?
Words of Literary Wisdom
"It's such bullshit that there's stigma around being closeted. We get shit for 'living a lie' just because we want to survive. I don't want to keep losing everyone I'm close to. I don't want to get disowned and kicked out of my house. It's self preservation, not dishonesty. I don't owe anyone the truth, and I'll take my damn time with talking about it."
— The Lesbiana's Guide to Catholic School by Sonora Reyes
What I'm Watching This Weekend
Love Island is over and I'm devastated! But now I have all this free time to watch other things. What shows have you all been watching and enjoying? Let me know! In the meantime, I'll be going to see Bullet Train this weekend, as I just finished reading the book. The book was great. The movie? I have questions about some of the casting decisions, but we'll see.
And Here's A Cat Picture
The most stressful thing about this whole move? Carrying three cats onto a flight. But they were so good! Especially little miss Cersei. Here she is at the airport waiting to board the flight. And she was kind enough to hold my pretzels for me. Thanks, girlie!
And that's all for today. I hope you have a lovely weekend. Farewell!