Bookish Goods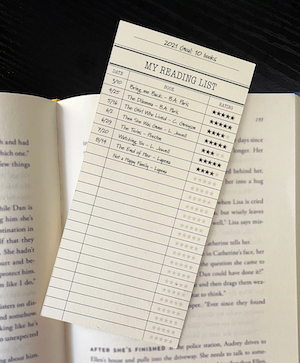 Ooh, one a month to keep track of your monthly reading. $5+
New Releases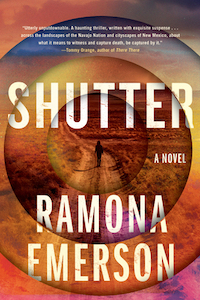 Shutter by Ramona Emerson
I loved this book! It's perfect for fans of mystery books with a lead that works on cases in a job that goes to every crime scene. Rita Todacheene is an overworked crime scene photographer and her ability to see the dead sometimes helps in that she can get the info needed to know what really happened to the victim. However, as she's been warned her entire life, seeing the dead comes with a very dangerous possibility of harm which she's about to experience when one victim is hellbent on revenge and not letting Rita live her life in peace until she gets what she wants. I love Rita's character and especially the back and forth of seeing her present life and watching her grow up with her grandmother on the Navajo reservation, getting to see how she got into photography (her grandmother had a box camera), and watching her grapple with learning that she sees ghosts. It has a mixed tone of being a dark-ish procedural and also a beautiful book about with her relationship with her grandmother. I would absolutely read another book following Rita and also anything else Ramona Emerson writes.
(TW okay I'm just going with everything — not so much because of dark, although it does graphically describe two crime scenes, but because so many cases and things are discussed that at some point it hits everything and this would have been a paragraph of notes.)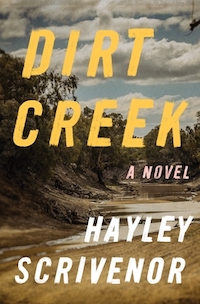 Dirt Creek by Hayley Scrivenor
For fans of missing persons, small towns full of secrets, and Australian crime novels. Detective Sergeant Sarah Michaels is sent into a small rural town when 12-year-old Esther goes missing after school. From there a shocking arrest is made, fingers are pointed, and a woman tells her friend that the man she married assaulted her when she was a teen. We get to know members of this town as the POV changes from Esther's friends, family, a Greek chorus, and detectives. Surely, someone must know what happened to Esther? This is a good read if you want to be sunk into a particular time and place as a missing person case is used to explore human nature, violence, trauma, victim blaming, and grief.
(TW discuses case with child predators/ ableism/ homophobia/ recounts past teen gang rape, details on the lead up not much graphic details on the act/ fatphobia/ alcoholism/ domestic abuse/ brief animal abuse recounted)
Looking for more new releases? Check out our New Books newsletter!
Riot Recommendations
There was definitely a time — 90's? early aughts? — when it felt like the trope of being in witness protection was common. And not so much lately? In case you enjoy that trope I have two books with teens/preteens in witness protection with their families.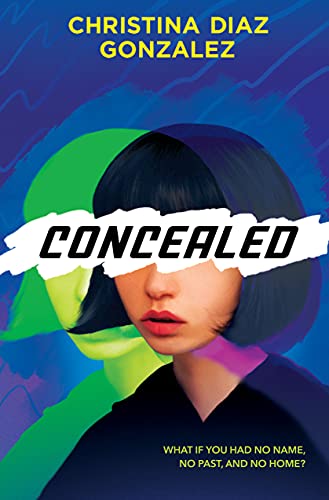 Concealed by Christina Diaz Gonzalez
For a fun middle grade with some action scenes, grab this one. It's hard enough being about to turn a teenager but Katrina also has to deal with being in the Witness Protection Program with her parents. That is until her dad disappears and her mom is taken into custody. There's a safe house she needs to make it to and a new friend willing to help, but who can she trust? And why exactly is her family even in the Witness Protection Program?
(TW mentions past overdose, addiction)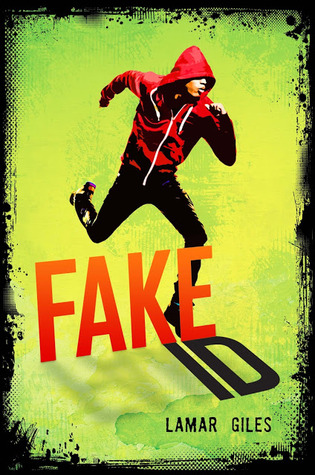 Fake ID by Lamar Giles
And for YA fans! Nick Pearson has to move again because his dad can't stay away from crime. His family is in the Witness Protection Program and they've been warning that one more slip up and they're out. Adding to the problem is Pearson makes a new friend at his new school who is obsessed with a conspiracy theory. And then he dies…
Bonus: William Harper (Chidi Anagonye on The Good Place) narrates the audiobook!
(sorry, I have no memory of TWs)
News and Roundups
Arden Cho Wrestles With the Law and With Love in 'Partner Track' Trailer
Five Questions with Author Alex Segura: He previews his next book, a "spiritual sequel" to "Secret Identity" for us
Jenna Bush Hager Developing 'The Feather Thief' Series Adaptation With Universal International Studios
'A job for an angry loner': Frankie Boyle and Denise Mina on writing crime fiction
The joy of crime fiction: authors from Lee Child to Paula Hawkins pick their favourite books
Meg Gardiner's 6 favorite crime fiction books