Welcome to In The Club, a newsletter of resources to keep your book group well-met, well-read, and well-fed.
So at this point, Jordan Peele's movie Nope has been out for about two weeks and I've seen it two times. Although I love movies as much as the next person, I've never been a really big movie buff. Nor have I been someone who likes to analyze every movie she sees within an inch of its life. I want to with the movie Nope, though.
I don't want this newsletter to be too spoilery, but it might be, so if you want to see the movie and want to be totally surprised, you've been warned. By now, many people know the movie is about aliens. And it is. But, like everything with Peele, his version of aliens is totally new and interesting, taking a commonly held view and flipping it on its assumptions. What the movie is really about though — the theme that is just beneath the surface, obvious, but also somewhat obscured — is exploitation. The exploitation of people, namely Black people, as well as the exploitation of animals, especially as that exploitation applies to Hollywood. I like that Peele concerns himself with the well-being of all living beings, animals included.
Now, on to the (Nope) club!
Nibbles and Sips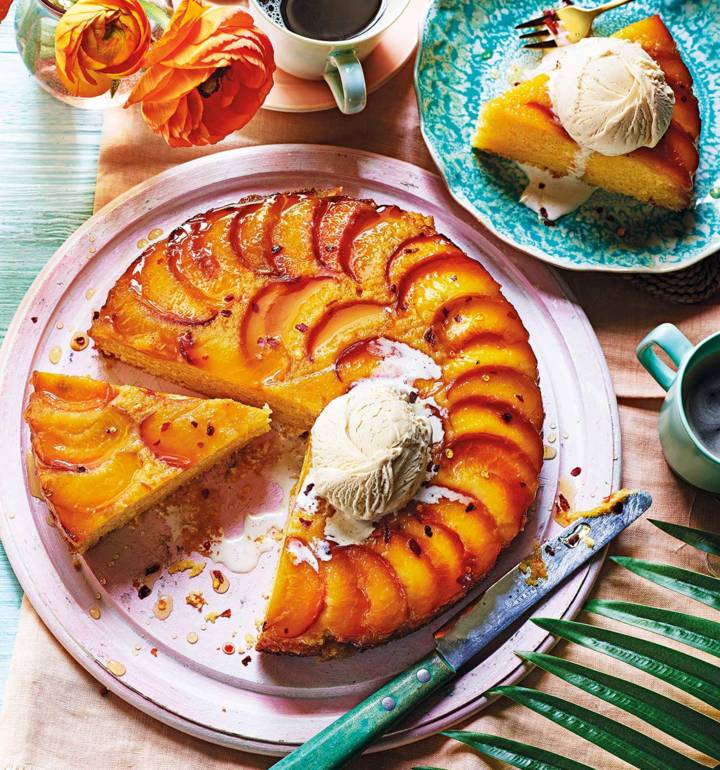 You ever heard of hot honey peach cornbread? Yeah, me neither. I literally hail from the land of peaches and cornbread, so I will need to have a discussion with my parents on how they've failed me. Thankfully, Yinka Ogunbiyi is righting that wrong. Here's a bonus instagram video.
You'll need:
120g butter, plus extra to grease
230ml milk
2 tbsp cider or white wine vinegar
150g cornmeal or polenta
125g clear honey
1 tsp chilli flakes
2 large peaches, or 3 small
1 medium egg
200g caster sugar
120g self-raising flour
vanilla ice cream, to serve
Unless you're familiar with grams and the like, you'll want to convert the measurements into U.S. customary units.
Now for some books!
"Nope, Nah" — Daniel Kaluuya's character in NOPE
Emily Martin has written an excellent post that went up on the main site about books like Peele's movie, which I recommend. The books I include here, though, are totally different and focus more exclusively on what I felt like were his more subterranean points, namely how the vulnerable are exploited by others just because, and the unsung influence of Black Americans in America's culture.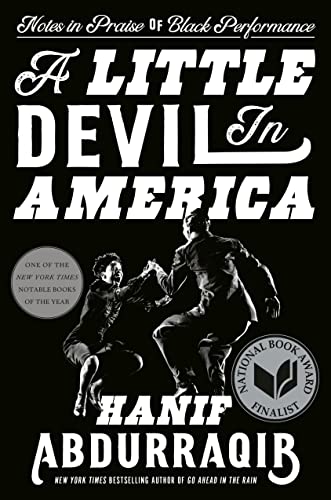 I'm sure I've mentioned this one before, but it's worth mentioning several times. Black people's contribution to American culture still isn't fully acknowledged. Peele references that fact in the first few minutes of his new movie when Keke Palmer's character explains how the first person filmed was a Black man riding a horse, but no one knows his name. One could say that this very first disregarding of Black people's contributions as far as film was concerned set the standard for the future.
With this book, Abdurraqib similarly shouts out the many Black people who have shaped America — from entertainment to politics — with their art. He injects his own personal history as well as the pain and joy, rhythm and musicality, that got us to this point as he shows just how woven into the very fabric of America Blackness is.
Book club bonus: Were you surprised by any of the contributions Abdurraqib mentions? What would you add?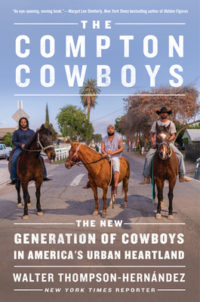 If you see the movie and immediately start looking up theories like I did, you'll likely run across articles speaking of how Peele was influenced by Hollywood and the film-making process. What you might not see as much of is what I felt like was his ode to the Black cowboy. Despite there being so many — an estimated 25% or more — they've never been shown in classic Westerns, much less as the heroes. In The Compton Cowboys, the legacy of Black cowboys is continued through a ranch in Los Angeles. At the ranch, the cowboys find camaraderie, freedom, protection, and pursue dreams of winning rodeo competitions.
Book club bonus: How does the image of Black cowboys settle in your mind? Does it feel natural or very unfamiliar? Discuss how, through media's influence, actual history can feel so foreign sometimes.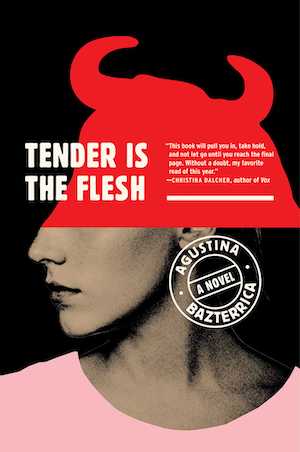 Tender is the Flesh by Agustina Bazterrica, translated by Sarah Moses
Phew, ok, now this one is not for the weak-stomached. Merely reading the premise of it low-key makes me gag, so consider that your warning.
By showing how humans start being exploited in place of animals, I feel like this book perfectly tackles how animals and humans are treated. It follows Marcos, who works at a processing plant that slaughters humans, except they're not referred to as humans any more. Since the virus emerged that made all animal meat poisonous to humans, all animals were killed on sight, and "special meat" soon became legal to eat. Well, one day Marcos gets a live specimen of the highest quality (ugh), and he breaks the rules by starting to treat her like an actual person. Once reality sets in, he starts to think that the humanity that's been lost may be too much to bear.
The grotesque aspect of this book's central premise scratches at that itch that Peele's movie gives me — a gnawing, disturbing one that makes me feel like there are those who would disembody others for entertainment.
Book club bonus: So! There is so much with this one. The taking away of humanity from people reminds me of American chattel slavery. How people are willing to sacrifice other living beings for an unnecessary luxury speaks to capitalism and the United States overindulgent meat industry. SO much to discuss!
Suggestion Section
Facts you might not have known about James Baldwin
Mika In Real Life is Good Morning America's August pick
Wrong Place Wrong Time is Reese's pick
---
I hope this newsletter found you well, and as always, thanks for hanging out! If you have any comments or just want to connect, send an email to erica@riotnewmedia.com or holla at me on Twitter @erica_eze_. You can also catch me talking more mess in the new In Reading Color newsletter as well as chattin' with my new cohost Tirzah Price on the Hey YA podcast.
Until next week,
Erica