Happy first of August. This summer seems to have flown by which was something I really thought only happened to kids who didn't want to go back to school. Turns out the same sometimes applies to adults. Who knew?
Did you also know today is National Girlfriend's Day? I'm not sure if this means platonic or romantic girlfriends but part of me goes why not both? Whichever one applies to you, get out and celebrate. There doesn't appear to be a National Boyfriend Day though, which I'll admit doesn't seem a bit fair. So I say celebrate them today too!
And tomorrow is National Ice Cream Sandwich Day. With the temps being what they are, I'm sure everyone will want to take part in that one. I'm a big fan of the classic sandwiches but made with a cookies and cream filling.
Bookish Goods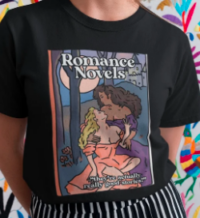 I love a good clinch cover, a good Sapphic romance, and a good T-shirt. And this one is all three in one, which means it's a winner all around. I also do love the diversity rep, I won't lie. It also comes in ten other colors so if you have multiple options which to choose from. $22.
New Releases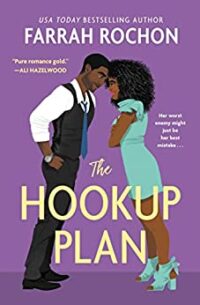 When pediatric surgeon London decides to throw caution to the wind and engage in a one-night stand, she finds her bedmate to be no other than her high-school nemesis, Drew. When she finds out he's in town to decide whether or not her hospital will stay open, she is even more determined to keep him at arm's length, no matter how good the sex is. But Drew is equally as determined to show her that he is a good man all around who cares about more than she thinks.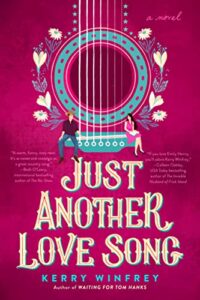 This second chance romance is about high school sweethearts Sandy and Hank. As young lovers, they made a promise to leave their small town and stay together, both of which end up broken. When Hank returns to their hometown later with his son, Sandy is happy with her life and has no desire to walk back down that road. At least not until they're thrown together to plan the annual fair and begin to remember what it was that made them fall in love to being with.
For a more comprehensive list of new releases, check out our New Books newsletter!
Riot Recommendations
I don't know about y'all, but I had a lot of fun last month with recommendations. Beverly Jenkins and her books are so important to me. She is the first author I personally came in contact with that showed me that romances were truly for everyone, and Black people were more than just background or filler characters.
We're going back to tropes for a bit with recommendations and today's theme is Marriage of Convenience. I know that these happened a lot in historical romances since that is when a lot of them happened in real life. But it is still a theme that is pretty popular in contemporary romances, and they tend to be a little more diverse. I mean, don't get me wrong, more work can still be done but they are miles ahead of their historical counterparts.
With that said, let's get to the recs!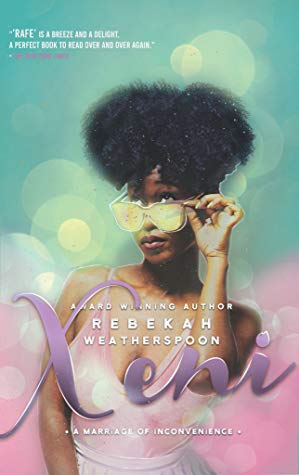 Xeni by Rebekah Weatherspoon
I love a good elderly matchmaker, both in this and the other side of the veil. Xeni and Mason have to get married in order to get the assets that were left to them from Xeni's Aunt Sable. Plus it's a Weatherspoon, so you know you're in for a lotta laughs and steamy scenes.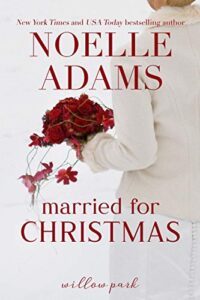 In this holiday novel, friends Daniel and Jessica get married to help make the widowed Daniel look more like a "suitable minister" and give Jessica the opportunity for a husband and children. I know the premise may seem iffy but it's fairly entertaining and Daniel is definitely in the "Hot Minister" category.
August 20th is Bookstore Romance Day and a lot of events are being announced. One of the ones I'm most excited for is this History in Color Panel. Be sure to also check your local indie to see what things they may have planned. I know that there are a lot of independent stores out there that shun romance, but there are just as many that look forward to this day just as much as us.
Considering, you know, everything going on right now, I really appreciated these week's recommendations for Magical Realism romance from Love's Sweet Arrow.
More romance novel covers on rocks!
Take this fun quiz to see if you would be perfect match for Chris Evans.
Are you interested in joining us here on Book Riot? We're looking for an Editorial Operations Associate. The position includes behind the scenes tasks such as working closely with other editors and contributors, and we are committed to building an inclusive workforce and strongly encourage applications from women, individuals with disabilities, and people of color. If that sounds up your alley, you can apply by clicking here.
And that's all I have for you today. Hopefully this helped to start your Monday off on the right foot and set the course for the rest of the week. I'll be back Monday with another newsletter packed full of romance-related goodies for you. As always, feel free to follow me over on Twitter under @PScribe801. Until then, happy reading and stay hydrated.