Sponsored by Get Underlined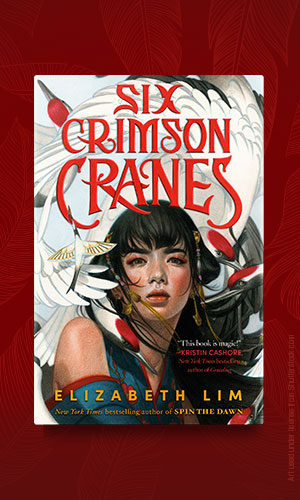 tk
Nicola and David Yoon are Ready to "Change the World" with Joy Revolution Imprint
Committed to publishing young adult romance novels starring people of color written by people of color, Nicola and David Yoon's imprint Joy Revolution is set to publish its first list in spring 2023. David and Nicola note that so many novels featuring characters of color focus on the "struggle or trauma" and that the characters and stories are mostly centered around "teach[ing] a largely white audience about racism." Of course, stories like these are important to tell, but both Nicole and David want to remind readers that "there's a whole other side to our existence besides trauma." David explains, "We don't wake up thinking, 'Oh, I'm Black,' or 'I'm Asian'…Depicting people of color just as being human and experiencing all the normal things is quietly revolutionary." Joy Revolution's spring 2023 lineup features young adult novels from bestselling authors Talia Hibbert and Amalie Howard. Highly Suspicious and Unfairly Cute by Hibbert will be on sale in January, and Howard's Queen Bee hits shelves in April.
New "Weird Al" Yankovic Photo Book Announced
1984 Publishing has announced a new "Weird Al" Yankovic photo book entitled Lights, Camera, Accordion! The book collects over 300 photos taken by Jon "Bermuda" Schwartz, Yankovic's longtime drummer and photographer. Schwartz said in a statement, "We're currently on a six-month, 125+ date tour and I've been sharing the book's progress with Al and the band, and they're as excited about it as I am! The fans have been very loyal to us for the last 40 years, and I know they'll enjoy this book as much as I've enjoyed putting it together." The 256-page book goes on sale November 15, 2022.
George R.R. Martin Tests Positive for COVID-19 and Misses House of the Dragon Premiere
George R.R. Martin missed the premiere of HBO's Game of Thrones prequel series House of the Dragon on Wednesday after testing positive for COVID-19. Speaking at the premiere, HBO and HBO Max's chief content officer Casey Bloys said, "I was going to start today by introducing George R.R. Martin and tell you how great it is to have George on the journey with us. Unfortunately, George got COVID at Comic-Con, so he's not here. I think he's feeling fine, so nothing to worry about." In a YouTube video announcement, Martin confirmed his current illness, which has caused him to cancel several upcoming appearances.
The Center for Fiction 2022 First Novel Prize Longlist Announced
The Center for Fiction has announced its longlist for the 2022 First Novel Prize, celebrating the best debut authors of the year.