Sponsored by Amazon Publishing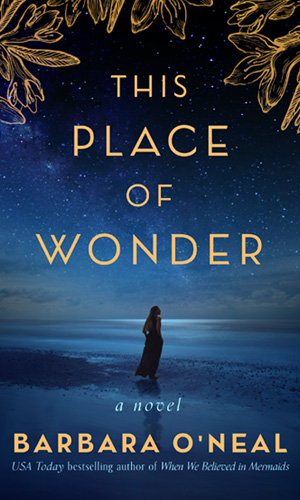 tk
Black Panther: Wakanda Forever Teaser Trailer Nabs 172 Million Views in 24 Hours
The first Black Panther: Wakanda Forever teaser trailer was able to nab 172 million views in its first 24 hours, becoming one of the Marvel Cinematic Universe's top trailer debuts for a superhero movie. This is nearly double the 88 million views the original Black Panther teaser trailer received in 2017. Black Panther: Wakanda Forever will hit theaters on November 11th.
Austin Public Library's Banned Camp Stands Up to Book Bans in Texas
Texas leads the country in book bans with 713 across 16 districts, and now Austin Public Library is standing against book bans with Banned Camp. Banned Camp is a series of free events hosted by the Austin Public Library in partnership with BookPeople. All summer, these events will focus on the books dealing with race, LGBTQ+ issues, and sexuality that are being taken off shelves across the country. Meghan Goel, BookPeople's Children's Book Buyer and Programming Director, said, "This summer we want to invite families and readers of all ages to explore recently challenged books with us; to read broadly and critically; to openly discuss which books strike chords with us as readers and what they made us think about." The next Banned Camp event is a Read-Watch-Talk Movie Matinee viewing of The Color Purple on Saturday, July 30th. For more details and a full list of events, head to Austin Public Library's Banned Camp Events page.
Will Ryan Gosling Join the Marvel Cinematic Universe?
Is Ryan Gosling joining the Marvel Cinematic Universe? Nothing is official as of yet, but Gosling has expressed interest in playing Ghost Rider, and Keven Feige, president of Marvel Studios, told MTV News at Comic-Con that he'd "love to find a place" for Gosling in the MCU. "Gosling's unbelievable. Ryan is amazing," Feige said. "I'd love to find a place for him in the MCU. He's dressed up as Ken on Venice Beach and gets more press than giant movies coming out that weekend. It's amazing." You can watch Fiege's full interview here.
Florida Teachers Told to Remove Classroom Libraries for Review
Following the "Don't Say Gay" bill, Florida teachers have been told to pull their classroom libraries until each title has been approved.