Welcome to In The Club, a newsletter of resources to keep your book group well-met, well-read, and well-fed.
I mentioned in the yesterday's In Reading Color send how I've been socializing *gasp*. I've always been the biggest homebody, but the past couple years of really isolating has gotten to even me, so I've been making a concerted effort to be amongst the gworls a little more. This led me to an open mic night on Monday. And, apart from an older white guy saying the n-word in reference to himself (yes, I'm serious), the performers were actually pretty good.
There were quite a few young people that did really well. I'm talking young like 13-young. There was even this family that had several kids performing (one played guitar, one rapped, one sang). They were so cute! Then, there was this table of barely-out-of-high school spoken word artists who all took the same poetry class in high school who absolutely killed it. Gen Z is really out here, I'm telling you.
The overall vibe of the room was so chill and supportive. I hope you're feeling a least a little of that this week as we get to the club!
Nibbles and Sips
I was going to share the harira soup I had at the restaurant where the open mic night was, but I thought I'd spare y'all a soup recipe with all this *waves hands frantically* going on. Instead, I'll share the other thing I head alongside my much-needed sangria. Korean cauliflower! It was so good, y'all. I low-key want to go back today to have it again (lol!), but luckily I have Kaitlin over at The Woks of Life to not have me doing the most.
Now for some books!
A Lil Mix n Match
Former President Barack Obama released his summer reading list on the same day that the Booker Prize Longlist was announced. Although I'll obviously read anything at any time, I also appreciate keeping up with the latest award nominees and the most buzzed about books. They generally make for great book club picks! I've highlighted a couple from both lists to talk about during future gatherings.
Obama's Summer Picks:
Black Cake by Charmaine Wilkerson
With Eleanor Bennet"s death, she leaves her two kids, Byron and Benny, a black cake and a whole lotta questions. The questions are from the siblings, as they learn from a recording left by their mother that she wasn't quite who they thought she was. For one, there was the suspicion of murder that hovered over her head as she left her island home. Secondly, there was another child she had unbeknownst to them. And, as shocking as the revelations are, the siblings know she still held back details. They want to try to piece together who their mother really was— and who there are by extension— but they've got to work on their own relationship first.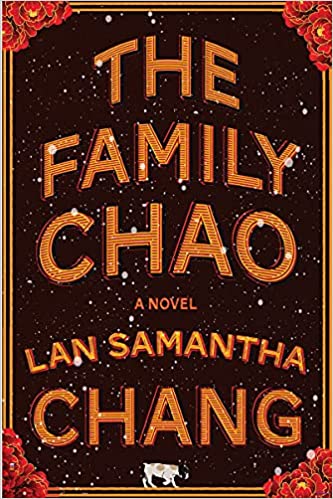 This is another one dealing with deceased family members and their secrets. Here, the Chaos have lived in a pleasant town where their restaurant has been serving residents for more than 30 years. This is despite certain unsavory rumors about them spread by townspeople. When the patriarch, Leo Chao, dies, a murder case is opened and the town suspects his three sons. Apparently, the sons, Dagou, Ming, and James all had motives. As their father's secrets come to light, they'll have to cope with his legacy and their own shortcomings. This one is as funny as it is heartbreaking.
From the Booker Prize Longlist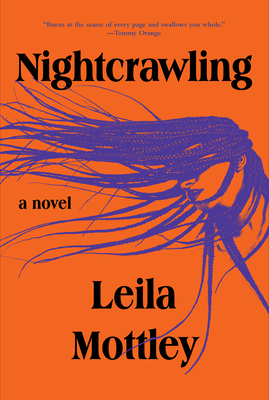 At 20, Mottley is the youngest person to be nominated for the Booker Prize! I'm only second guessing my life choices a little (just a little) *ahem*.
Anyway, this amazing book is getting praised all up and down, and was chosen by Oprah for her book club. It follows Kiara as she tries to keep her and her brother Marcus afloat in East Oakland. Marcus is busy trying to be a rapper while Kiara discovers a line of work she never thought she'd be involved in. Nightcrawling opens her up to a world that eventually leads her to being a key witness in a scandal within the Oakland Police Department.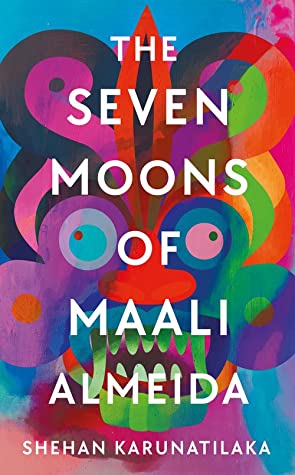 In Sri Lanka in 1989, Maali Almeida wakes up in what appears to be a celestial visa office and finds out that not only is he dead, but his dismembered body is floating in a lake. The current state of the country makes it hard to narrow down a list of suspects, and he only has seven moons to contact the woman and man he loves most and show them shocking photographs that will change the country. This is a trippy, funny satirical novel about the state of things.
Don't forget you can get three free audiobooks at Audiobooks.com with a free trial!
Suggestion Section
Goodreads' list of the best dark academia
The World Fantasy Award Finalists!
A funny list of totally original literary podcast that don't exist yet
What it's like being an autistic librarian
New LGBTQ+ graphic novels that you need to get into ASAP
---
I hope this newsletter found you well, and as always, thanks for hanging out! If you have any comments or just want to connect, send an email to erica@riotnewmedia.com or holla at me on Twitter @erica_eze_. You can also catch me talking more mess in the new In Reading Color newsletter as well as chattin' with my new cohost Tirzah Price on the Hey YA podcast.
Until next week,
-Erica